Nothing cools off a hot day better than a popsicle. How about a healthy popsicle that is only 105 calories? That's what you will get when you make these Berry Oreo Yogurt Popsicles!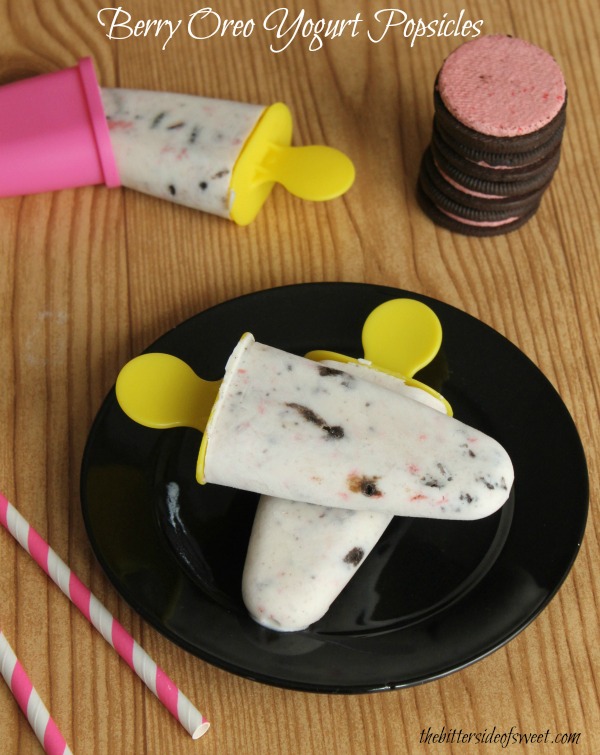 Summer is slowly descending upon us and the kids are having their last day of school tomorrow and I needed to figure out what kind of snacks I should start keeping in the house.
I started off by making kool aid popsicles. And while the lemonade ones tasted fabulous I really didn't want to keep giving them to the kids because they were kind of full of sugar so I found a perfect alternative!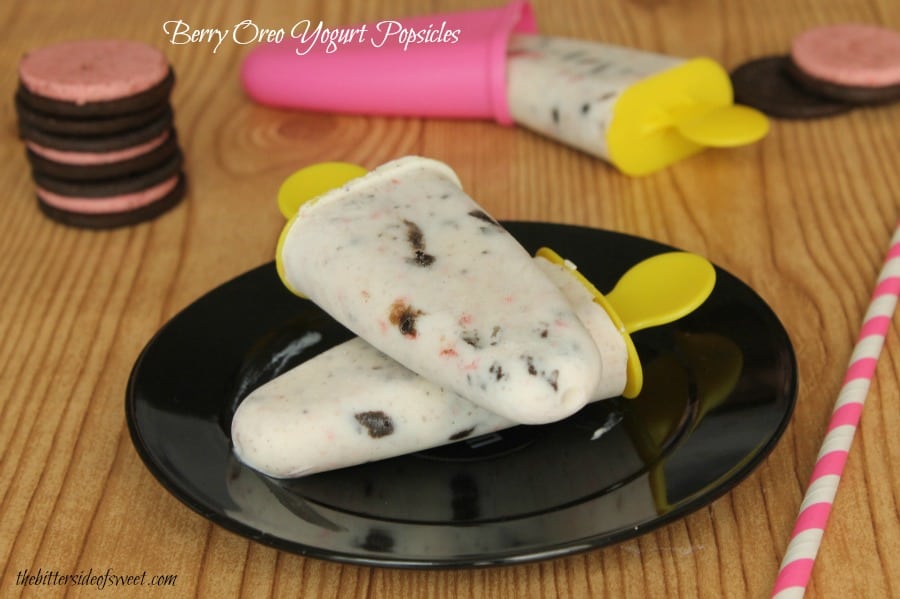 Using Greek yogurt allows my kids  to get a good dose of dairy in their daily diets which is definitely a plus! Making my own allows me to get creative and use ingredients you would not have normally found in a popsicle. Let's face it. Adding Oreos to anything is a plus so these pops are a double plus!
I didn't have to add any sweetener to the pops just the yogurt, Oreos and a little milk to make the mixture runny enough to pour into my popsicle molds. In about 4 hours these popsicles are done and ready to eat! Not that we have started making them like these, we can not get enough! I have made 4 variations twice in about a week and we do not feel bad one bit about eating them all up. Seriously they are only 105 calories! You can't beat that! Freeze and ENJOY!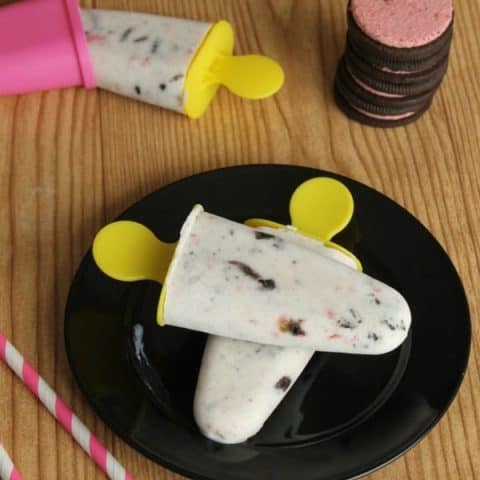 Berry Oreo Yogurt Popsicles
Prep Time:
4 hours
10 minutes
Total Time:
4 hours
10 minutes
Making summer a little cooler by adding oreos to yogurt and freezing into a delicious pop!
Ingredients
1 cup vanilla bean greek yogurt, I used Cabot
1/4 cup milk
5 berry flavored Oreos, crushed
6 2 oz popsicles molds
Instructions
In a large bowl stir the yogurt and milk together.
Stir in the Oreos.
Spoon into popsicles molds.
Freeze for 4 hours or overnight.
ENJOY!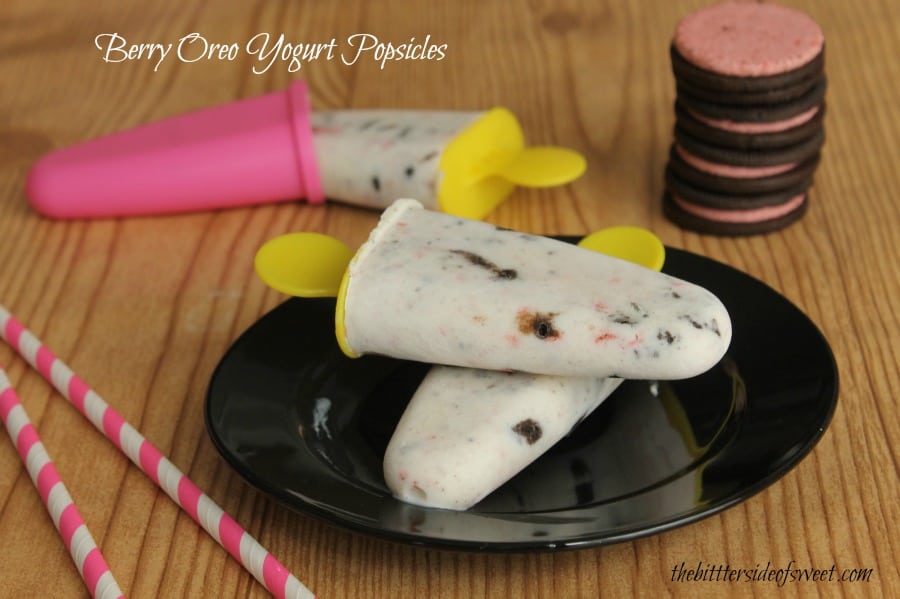 this recipe may be linked to these sites!