Easy BBQ Cheese Crescents stuffed with cheddar cheese and topped with honey bbq sauce!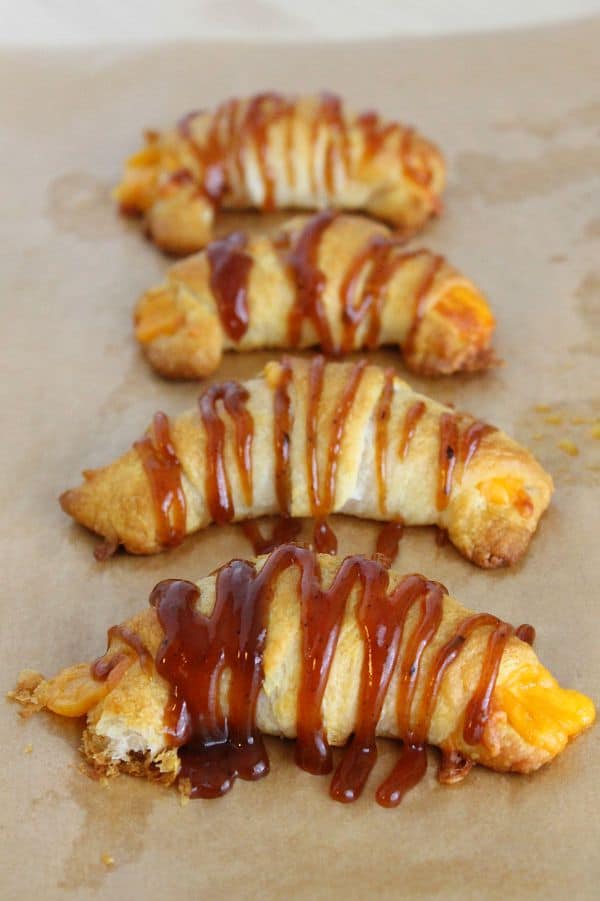 Surprise! Today a few of my friends and I are throwing a surprise baby shower for our online friend and fellow blogger, Katie from Clarks Condensed! Because we meet people online in this world of blogging it is hard to come together at special events in our lives. So we decided to do it here online, in this space of ours. Last year I actually had the pleasure of meeting Katie and her husband Forrest and their son Jack. They are the sweetest family and I couldn't be happier for them with their new addition!
I've also had the chance to get to know Katie while working together for Online Blog Conference. Katie is one smart cookie when it comes to all things technical concerning websites and such. She even started a second blog called The Blog Help!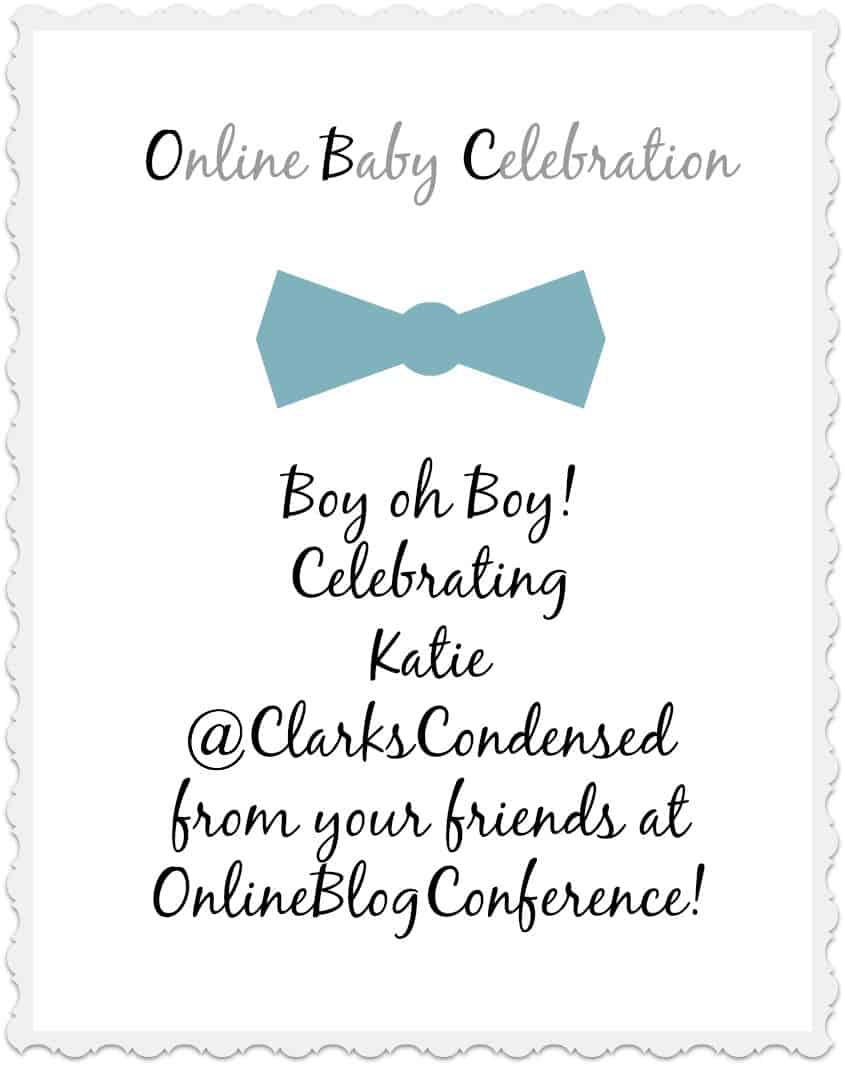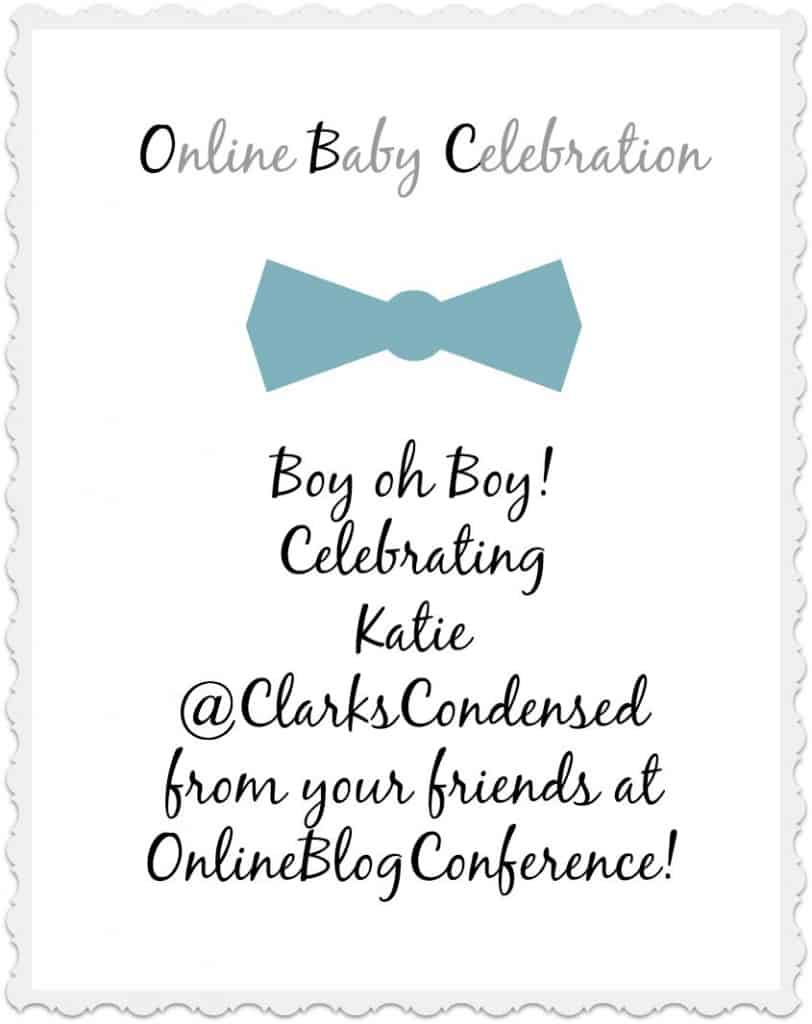 When I was thinking about what to bring to Katie's shower I knew it had to be something with bbq sauce because I remembered a time when she said she liked it. Also I knew I wanted to do something that was versatile because Katie has to limit herself on dairy products and Jack on lactose products.
The great things about these crescents is that they can be made with dairy free cheese! I can even find it in my small town.They are super quick and easy too so if you are preparing for a baby shower you don't have to spend too much time on these, which is a plus! ENJOY! And Congratulations Katie, Forrest and Jack!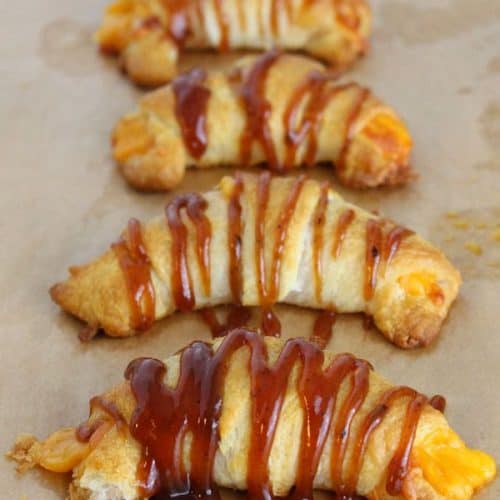 BBQ Cheese Crescents
Easy BBQ Cheese Crescents stuffed with cheddar cheese and topped with honey bbq sauce!
Ingredients
1 can refrigerated crescent dinner rolls
1 cup cheddar cheese
1/2 cup honey bbq sauce
Instructions
Prepare baking sheet by lining with parchment paper.
Preheat oven to 350°F. Separate dough into 8 triangles.
Equally divide cheese onto each triangle.
Roll up each crescent, ending at tip of triangle.
Place on cookie sheet.
Bake for 12-15 minutes or until golden brown.
Drizzle with bbq sauce and ENOY!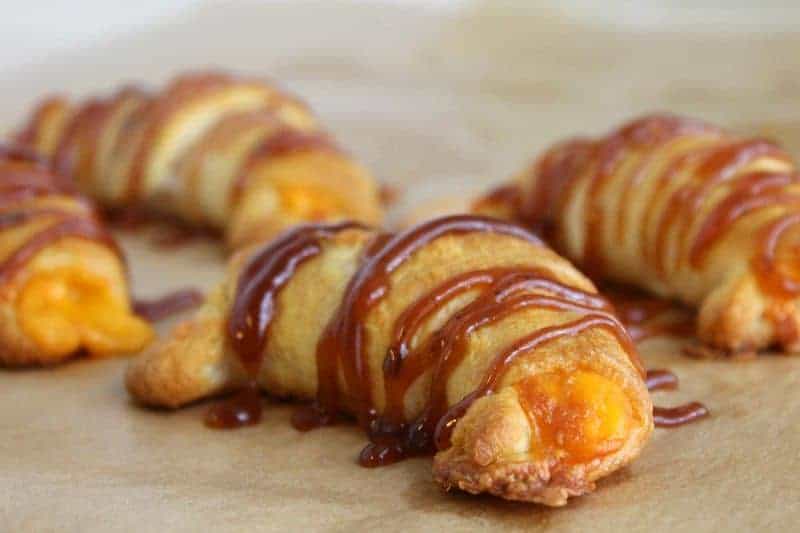 Check out all of these great Baby Shower Ideas from your friends at the Online Blog Conference!