Step up your grilling game by making this not so traditional Bacon Wrapped Chicken Burger!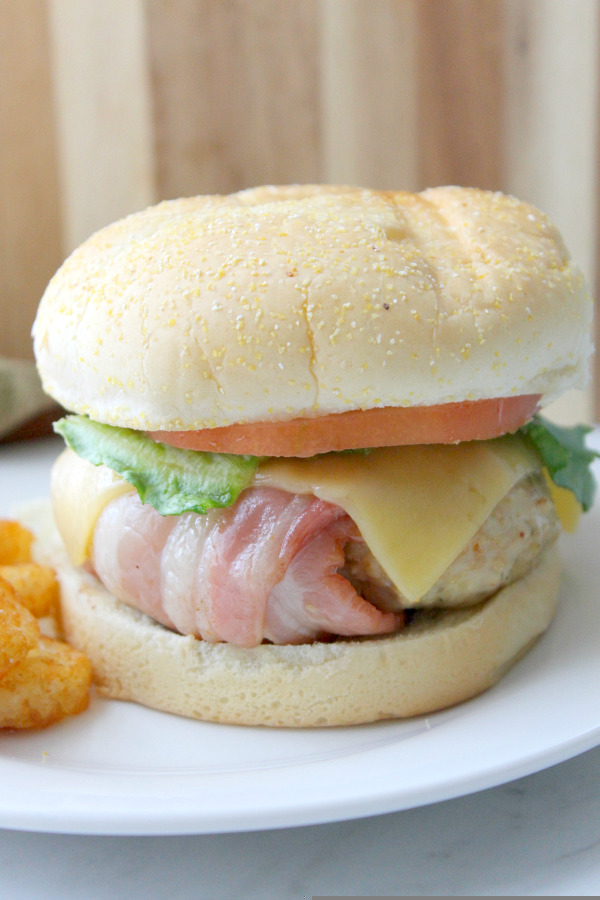 I know Memorial Day is over and you are headed back to work but this holiday just opened up the season for grilling. What better way to start off the season than with these Bacon Wrapped Chicken Burgers!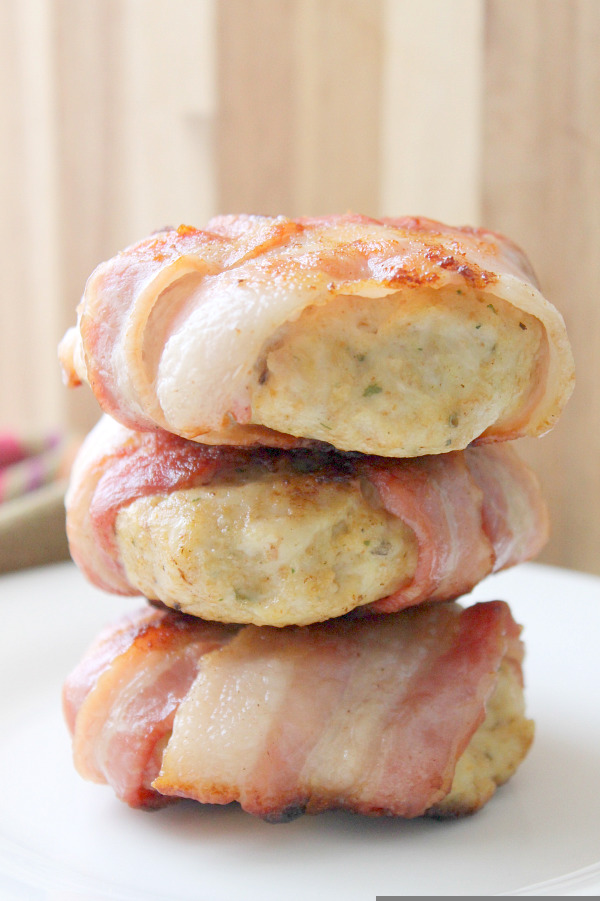 While I did not actually get to do any grilling because the kiddos and I are currently traveling and headed south to my parents and the beach, I did get to make these burgers before I left home.
They are super easy to make. All you need are a few ingredients and you are ready to go! Adding the bacon was a plus to these. It added a smoky flavor the my chicken that was season with basic Italian bread crumbs!
I'm joining a bunch of bloggers this month who are posting for burger month. Make sure you head to the bottom to check out their recipes and details for entering the giveaway! ENJOY!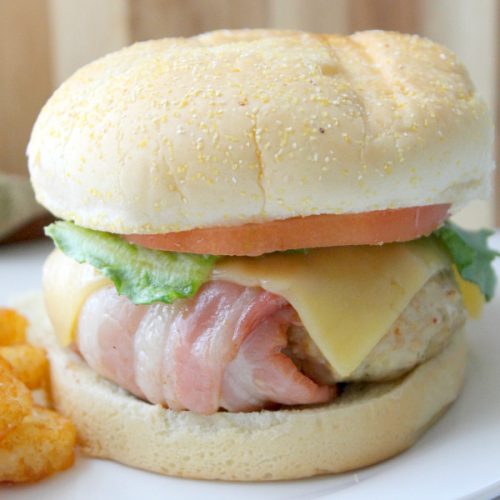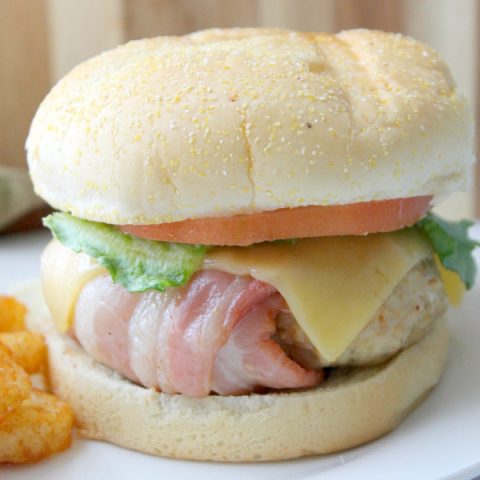 Bacon Wrapped Chicken Burger
Ingredients
1 pound ground chicken
1 egg
3/4 cup Italian bread crumbs
12 slices smoky center cut bacon
Instructions
Combine chicken, egg and bread crumbs together.
Form into 6 patties. Freeze for 30 minutes.
Wrap 2 pieces of bacon around each patty.
Grill or pan fry for 10 minutes on each side or until internal temperature reaches 165 degrees.
Serve on bun with favorite toppings and ENJOY!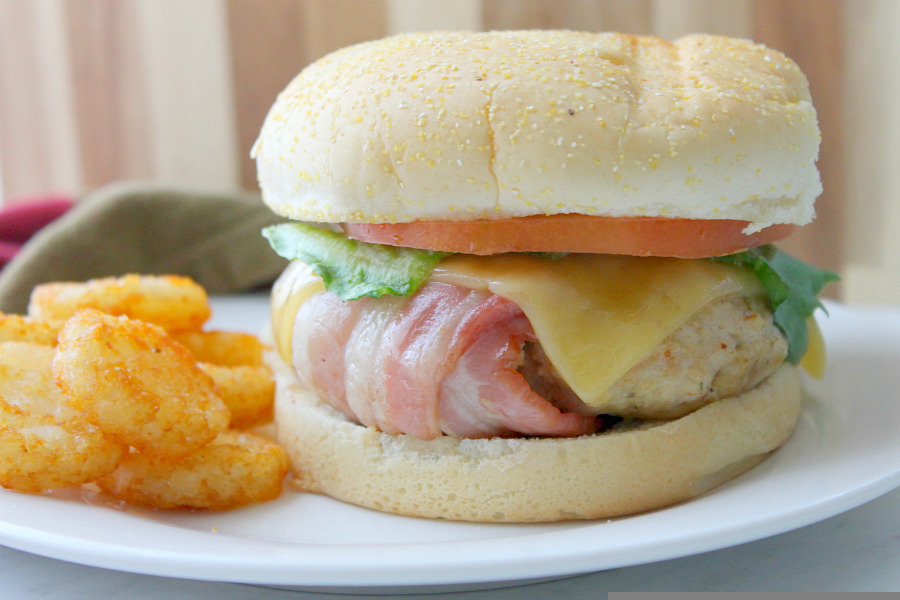 May is National Hamburger Month. Who better to celebrate with than Kita of Girl Carnivore and all of your favorite bloggers with over 100 BRAND SPANKING NEW BURGER RECIPES! Every new burger recipe will be added to the Burger Month website throughout May, and you can check out the #burgermonth hashtag all over social media.
And if dozens and dozens of burgers weren't enough, there is this awesome Burger Month Giveaway with an amazing grilling prize package including the following items from these brands…