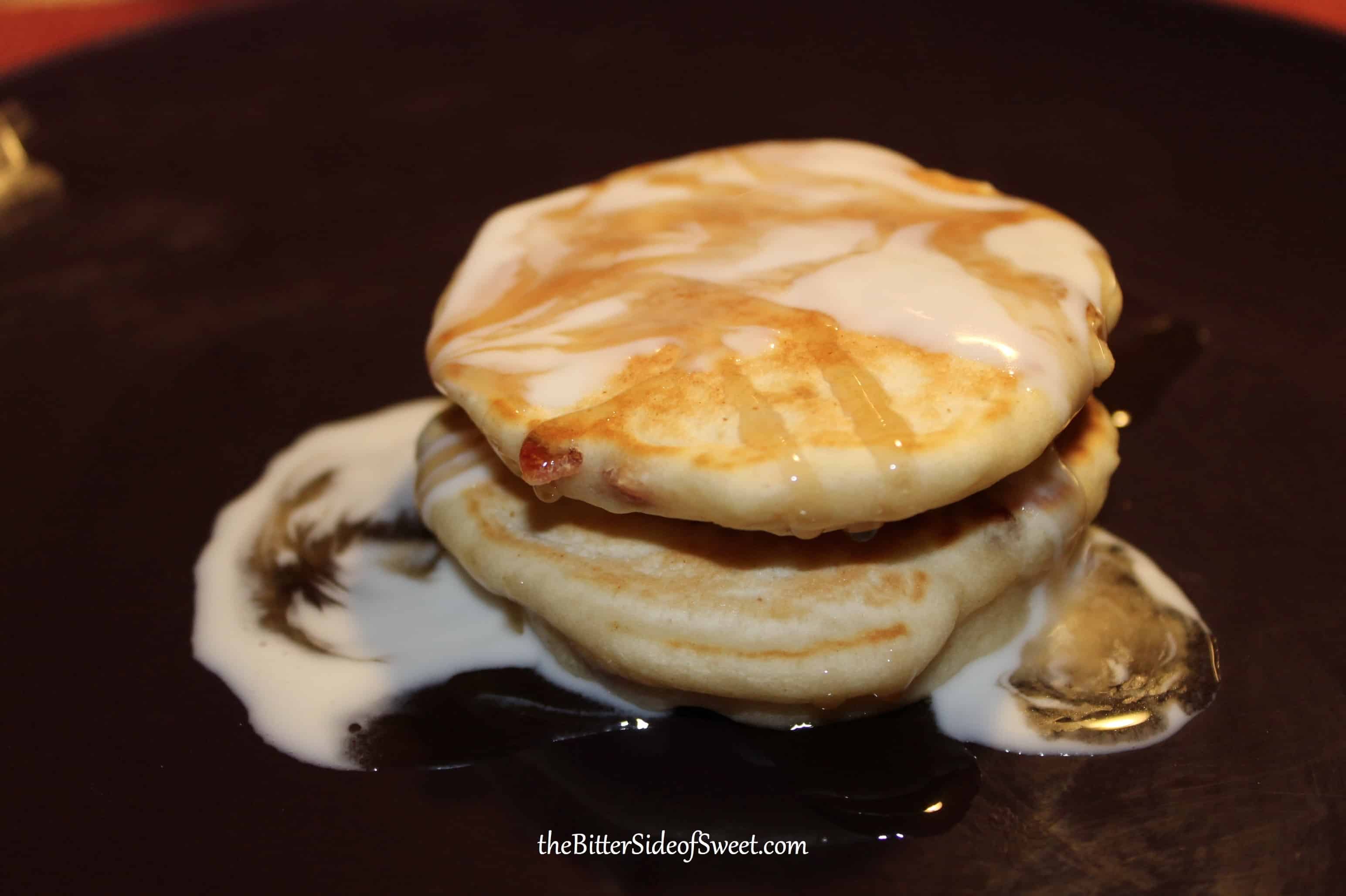 Today is  IHOP National Pancake Day! Did you hear? There are places actually giving away free pancakes!! What I didn't know until I start writing this post is that this day has a purpose. It actually is created for charity purposes.
This is so great because they take donations and then give it to the Children's Miracle Network Hospitals©
Seriously! Could this get any better??
I am not sure I will make it out of the house to get those pancakes because of sick kids but I HOPE YOU DO!!!
These bacon pancakes are just an inspiration for the IHOP National Pancake Day! ENJOY!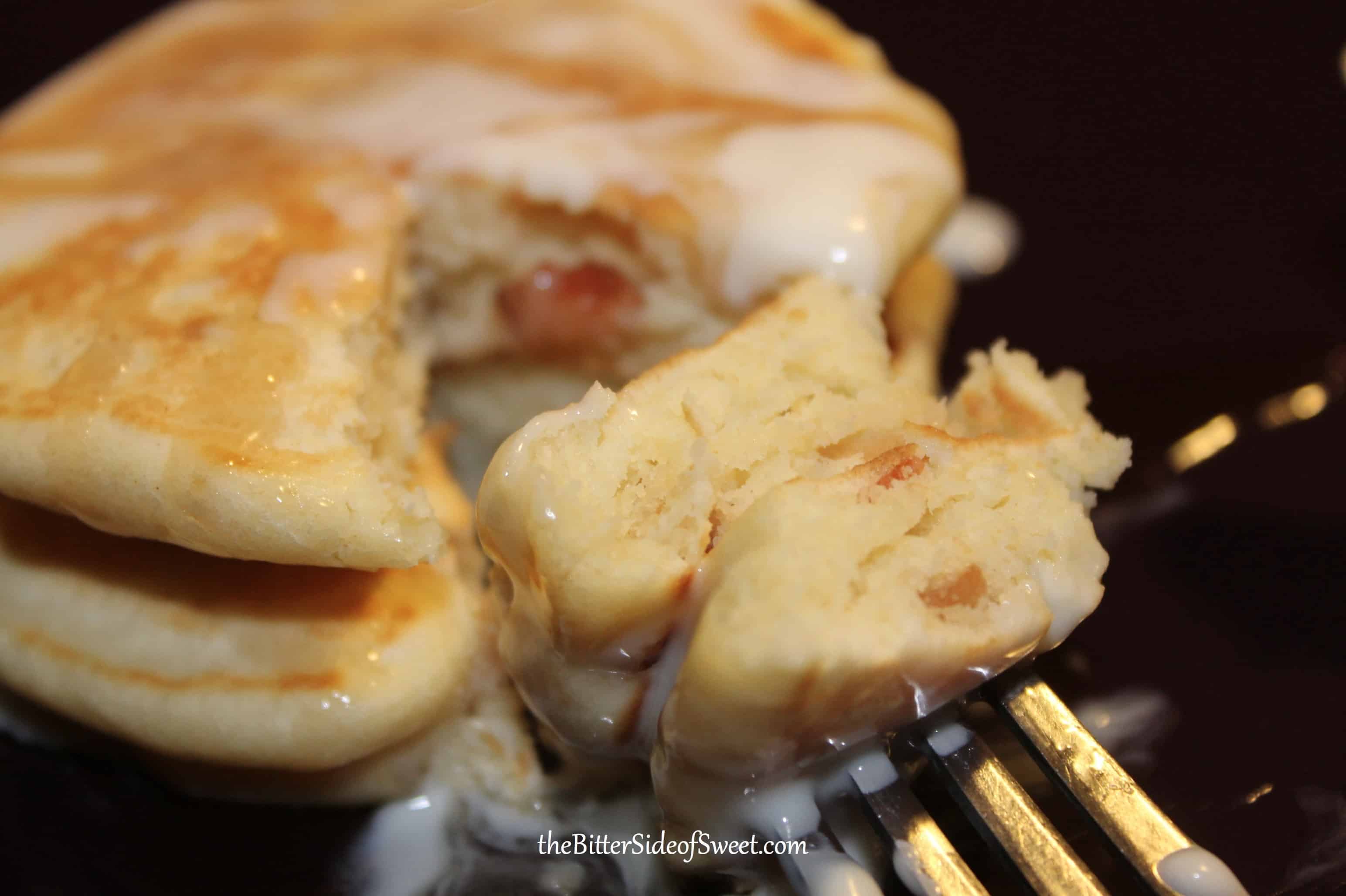 Want to connect more with TheBitterSideofSweet? Follow at:
Facebook | Bloglovin | Pinterest | Instagram
BACON PANCAKES
YIELDS: 12 PANCAKES
PREP TIME: 5 minutes
COOK TIME: 20 minutes
TOTAL TIME: 25 minutes
Ingredients:
For the pancakes:
1 1/2 cup all purpose flour
2 tsp baking powder
1 tablespoon sugar
2 teaspoons cinnamon
3/4 cup milk
1/4 cup water
2 tablespoons oil
6 slices cooked bacon
1/2 tablespoon bacon fat
Directions:
1. Mix flour, baking powder, sugar and cinnamon in large bowl.
2. Whisk together milk, water and oil in small bowl.
3. Add milk mixture to flour and mix well.
4. Stir in bacon and about 1/2 tablespoon of the bacon fat.
5. Cook on griddle or in non stick pan till bubbles form and break.
6. Then flip and cook for 2 minutes more or until brown.
7. Serve warm and ENJOY!
*** I added a little of my cream cheese frosting with maple syrup to cover the pancake. I just mixed them together and poured! It was divine!***
All opinions expressed here are my very own.