As a participant and blogger in our Baking A Difference Campaign this past September, we wanted to share exciting news with you first!!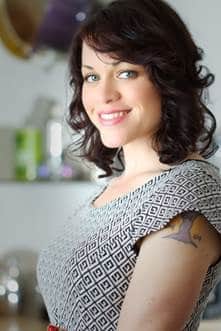 This was the beginning of an email I received in the middle of March. I have been sitting on this interview for much too long!
So on April 1 I had the chance to speak with Joy Wilson of Joy The Baker Blog. At first I thought this was an April fools joke. I even said that to Joy when we spoke on the phone while I was choking back tears when I realized this was very real.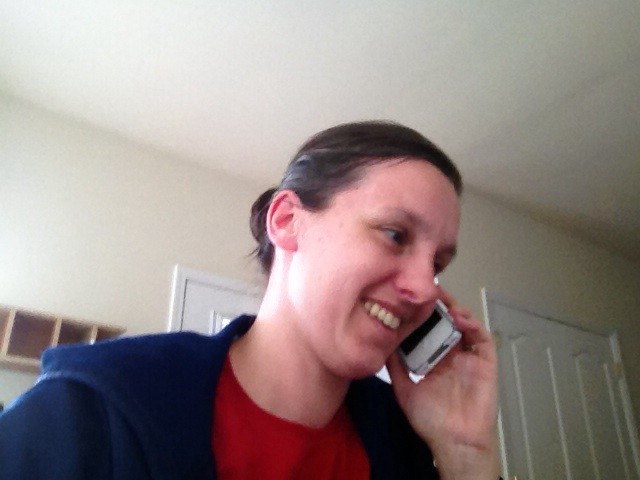 So real that SHE called me. That she said she was looking at my blog! I said oh no please don't. She said "why not?" I said it's terrible! "Why do you say that?" I said because I did it all myself, from the design, to setting it up, to creating my own logo and I had no idea what I was doing! She said,"most of us have no idea what we are doing."
Joy did a wonderful job at putting me at ease. Maybe she knew I was nervous, I'm not sure. Joy is the type of person who after a 15 minute conversation will make you think. Not just about food but about life. I was already on my own journey of self reflection but talking with Joy kind of put me over the edge.
So you want to know what we talked about right?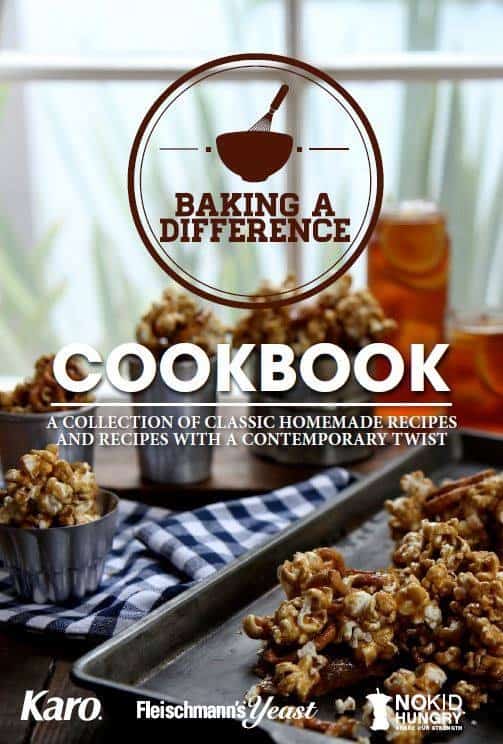 As you know, one in five children in the U.S. struggle with hunger and cannot rely on having access to the daily nutritious food they need to grow and thrive – that's why Fleischmann's® Yeast, Fleischmann's® Simply Homemade® Baking Mixes and Karo® Syrup launched the Baking A Difference campaign to benefit Share Our Strength's No Kid Hungry®.
Fleischmann's partnered with Joy which led to an exciting e-cookbook, which hosts a collection of classic homemade recipes and contemporary twists on classic recipes from Joy the Baker and bakers like me. I made a recipe, which ultimately did not make it into the e-cookbook but either way it is still a really great collection of recipes!
The few questions I did have for Joy were these….
1. What made you want to partner with Fleischmann's and No Kid Hungry and join their efforts to end childhood hunger and why do you feel so passionate about this cause? "If you read literature it tells you 1 in 5 kids struggle with hungry and do not have the access to basic nutrition and food that we have everyday." "We are in a country with so much prosperity it was only right to want to help." "No Kid Hungry and Karo Syrup is a really big program that helps with area childhood hunger." "It was a no brainer and Fleischmann's is such a staple in my kitchen and in my dad's kitchen."
2. Where the recipes in the cookbook yours or Fleichmann's? "They were Fleichmann's original recipes." "They were already great recipes and I just put a twist on them."
3. How much does your faith influence you to do these types of trips(to Uganda) or help write books like this? "Being a Christian influences the things I do but that is not necessarily on the for front of my blog but it does seep through." "My blog definitely puts me in a position where I can go to places like Uganda and work with Compassion. Also puts me in the position where I could work with Fleischmann's, Karo Syrup and No Kid Hungry. It's all in the spirit of giving." "And loving the world like He loves us."
4. When is your new cookbook coming out? "It comes out in October". And it's called Homemade Decadence? "Yes" I assume by decadence they are maybe rich type of recipes or can you tell me what is your take on them? "It has recipes for brunch, it has ice cream and layered desserts." "Its something I want to be a staple in the kitchen, something that people reach for when they have a sweet tooth." Joy says when people ask her about the book she thinks "oh you know about that too." She said she spent two years on it and it was just her and the book. That she worked really hard on it and she is really proud of it! (By the way I saw yesterday that it went on pre-sale!! So excited for her!)
Joy and I spent a few more minutes talking about her new home and how she was settling in. She said she saw I was from North Carolina and said how she loves that state and how she can see herself living there one day. I spoke about the difference of the state from east to west and how I believe it is a beautiful state to be in.
And then I thanked her for her time and talking to me. One thing that I did not tell Joy but wanted too was that I too believe we should go out of our own boxes and our lives and go touch the lives of other people, especially if we have the means to be able to do that.
So right now Joy, as I finish editing this post, I sit at my in laws in Italy. And in just a few short hours I fly into Sofia, Bulgaria and travel to a little town not too far from there where I will spend a week with other people from my church as we love on some kids who live in an orphanage and a town and community that have nothing compared to the "things" we have.
I am going completely outside of my normal skin. I am scared. And emotional all at the same time. And all I want to do is bake!!! But I believe that even for only for a moment I have the power to do something "more." So thank you, Joy, for your encouragement and inspiration.
If you feel the call to do something more please visit No Kid Hungry to learn about what you can do. Also visit Fleischmann's for the opportunity to download the free e-cookbook!
Disclosure: I am by no means a professional reporter or interviewer and I did my best at trying to get the words Joy told to me. Also I was no way compensated for this post. Because I participated in the first campaign I had the opportunity to speak to Joy and I took it! Thanks!