Refreshing Strawberry Black Tea Lemonade will be your new, favorite summer drink! With 5 ingredients, this will surely quench your thirst!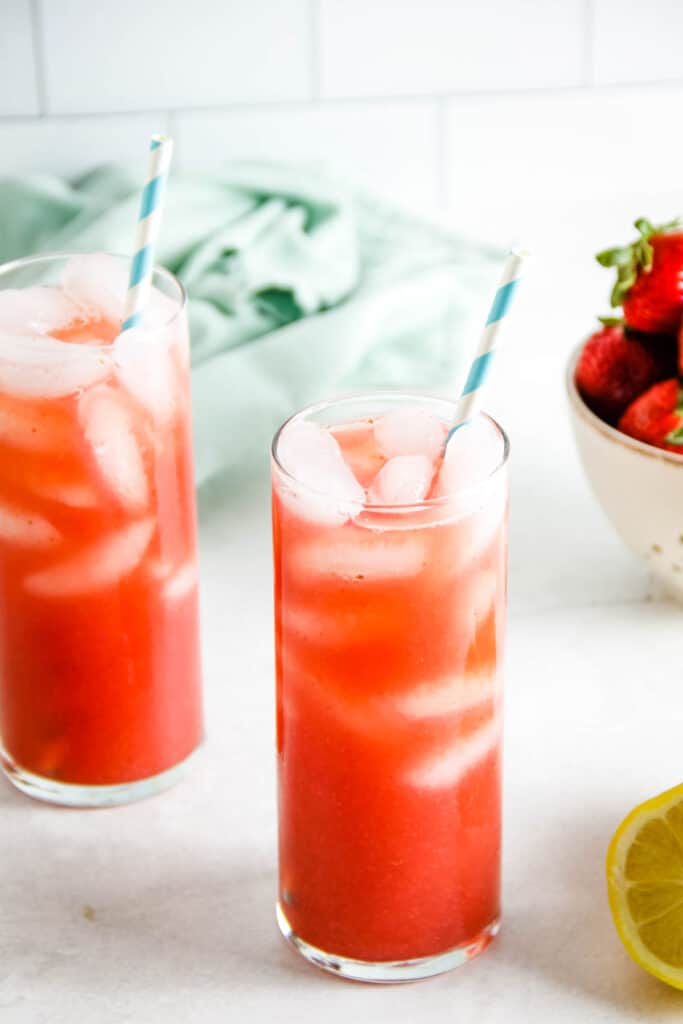 So a few weeks back I introduced you to this peach black tea lemonade! Let me tell you, it was a hit! So flavorful! While I was testing this new drink recipe out I decided to make a strawberry version and wow! It was amazing! So darn good!
CLICK HERE TO SAVE THIS RECIPE ON PINTEREST!
…