Salted Nut Roll Bars are a candy classic made into a delicious ooey gooey bar! Filled with peanut butter and marshmallows, the whole family would enjoy it!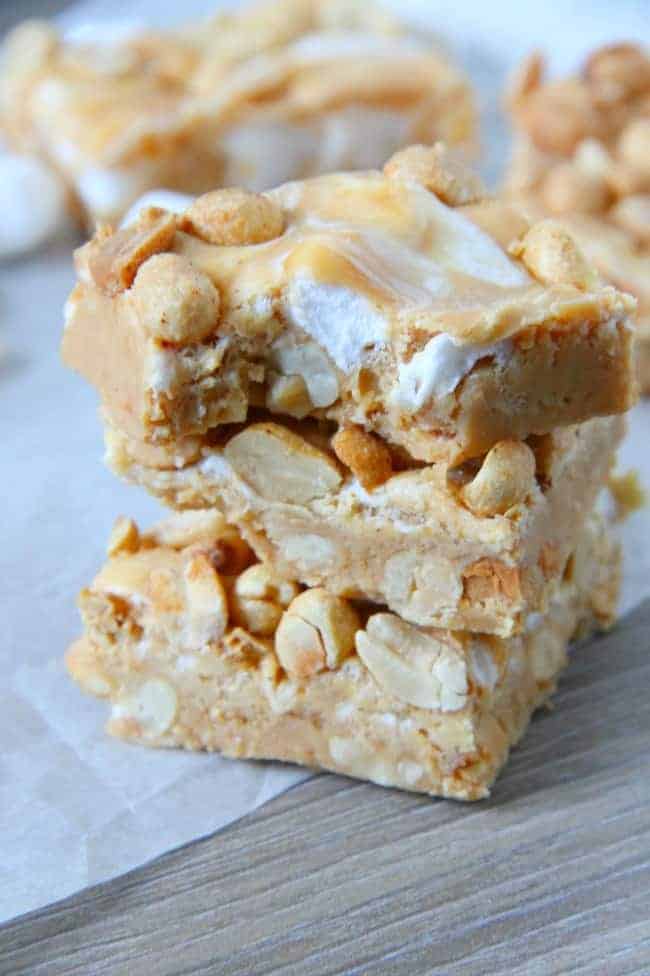 Click here to save this recipe on Pinterest!
If you have ever eaten a salted nut roll then you are going to love these bars! They are the perfect alternative if you want to feed a crowd of people or for your dessert table!
…