Soft and fluffy Ginger Molasses Cookies! WIth a delicious flavor these will be your new, favorite classic cookie to make!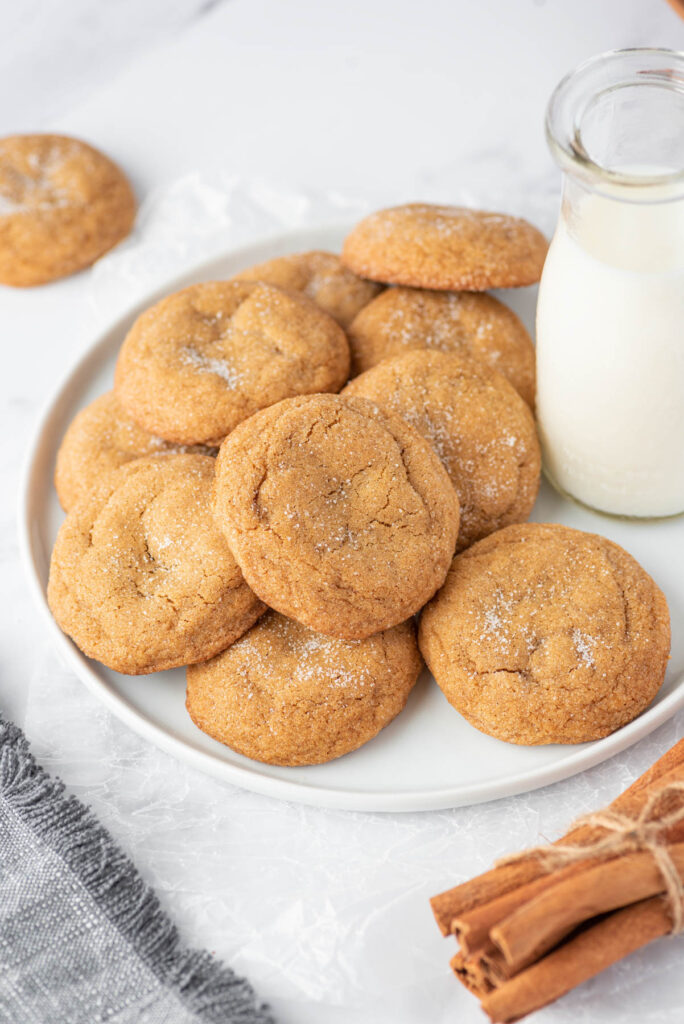 Click here to save this recipe on Pinterest!
Whether you are baking for a holiday or just any day, these ginger molasses cookies do not disappoint! They go perfect on any cookie tray and with a glass of milk!
…