This simple, refreshing Peach Black Tea Lemonade has the perfect blend of flavors and just a touch of sweetness! Perfect for hot summer days!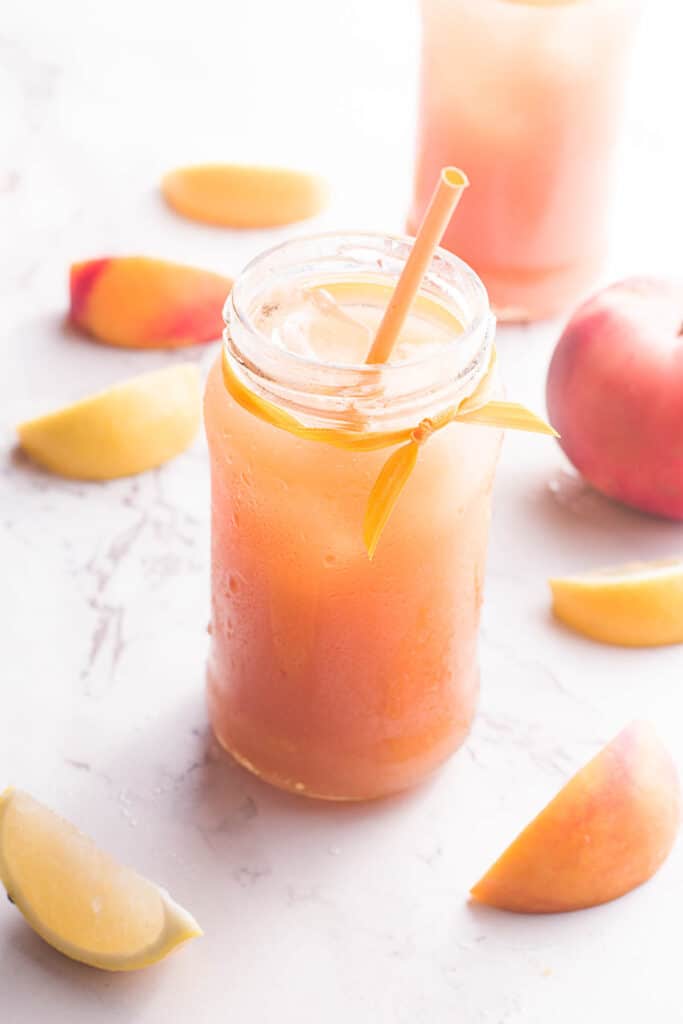 Click here to save this recipe on Pinterest!
I have a confession to make, are you ready for it? I have actually never had this coffee shop version of lemonade till now! I'm going crazy because now that I have tried it, I know I have been missing out big time! You can't go wrong with ice cold tea splashed with fruit and lemon!
…