Pecan Cinnamon Graham Cracker Crust takes just a few minutes and a few simple ingredients! This crust can be cooked or left uncooked for your favorite pie!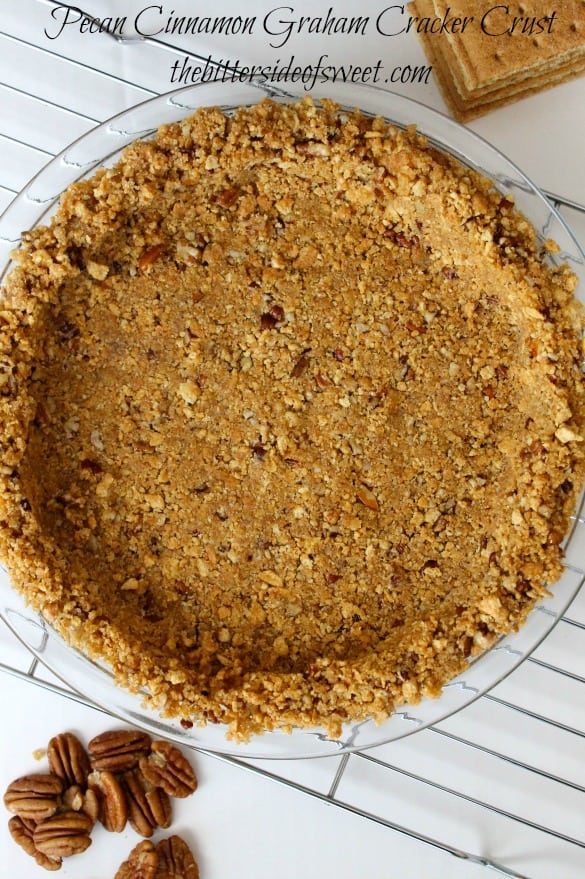 Click here to save this recipe on Pinterest!
In the month of November I shared with you guys two different types of pies that I used this crust for. What is great about this crust is that depending on what your recipe calls for, cooked or uncooked crust, this crust works great in both….