This easy Ramen Salad is a delicious side dish full of toasted almonds, sunflower seeds and topped with a tasty vinegar dressing! We serve this on the side of egg rolls and rice for a full complete meal!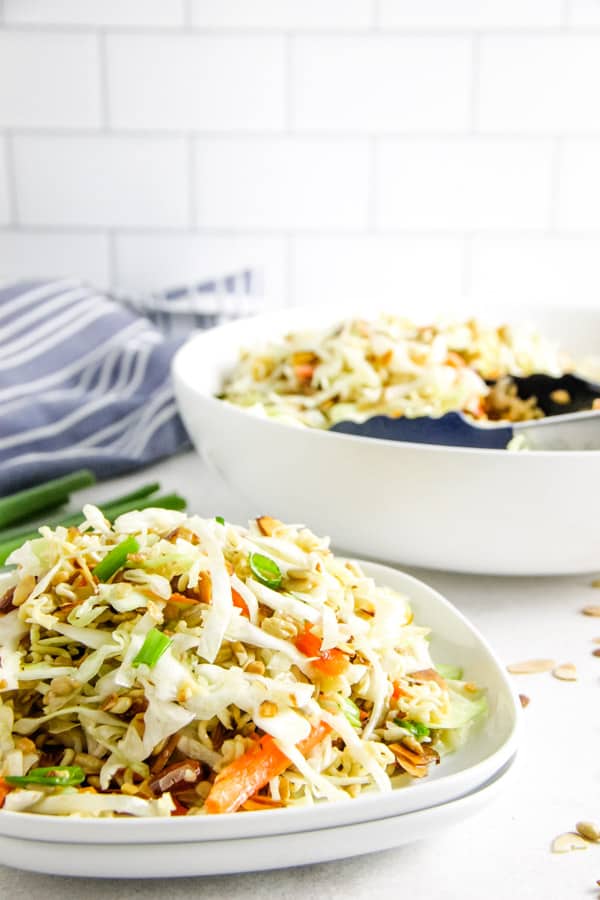 I think salads are the best kind of side dish around! It's perfect for when you want to throw something quick together! My kids will go back for seconds with any salad we put in front of them!
Click here to save this recipe on Pinterest!
…