These delicious Homemade Pumpkin Biscotti is the perfect treat to go with your coffee or tea! Drizzled with chocolate and a sprinkle of nuts!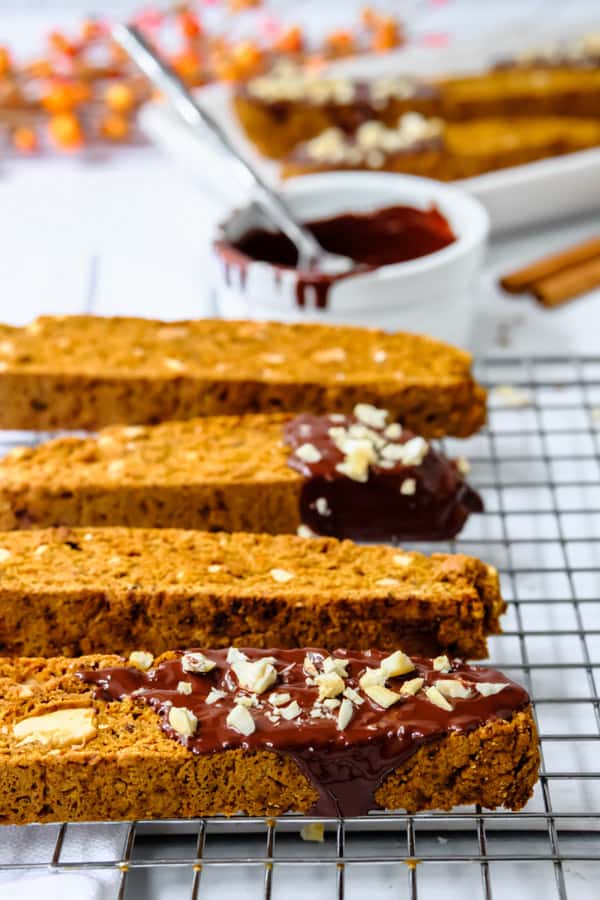 Biscotti is one of those cookies or pastries that we all need to make once in our lives! For me I have made them several times over the last few years but I am definitely going to change that! These homemade pumpkin biscotti are perfect all by themselves or with a drizzle of chocolate and nuts on top!
Click here to save this recipe on Pinterest!
…