This week I am doing Weekly Meal Plans 12 a little different. I am going to show you some of the things we ate this week. Hope this is inspiring you to get into the kitchen and cook!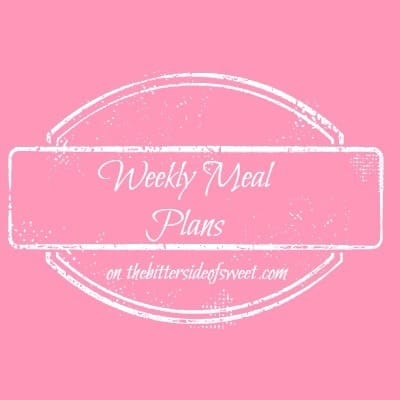 Monday
On Monday I decided to make my homemade Gemelli Pasta with Walnut Pesto . Super simple, quick and easy and dinner is ready in about 30 minutes!
Tuesday
This day we did taco night. You know your basic meat, cheese, refried beans, sour cream, tomatoes, lettuce, onions and salsa. Always a family favorite. I don't have tacos on the blog but I do have these Chicken Tortilla Cups that will make your Mexican night a hit!
Wednesday
This night did not go as planned. I have to run my 5 yr old to ballet at 5pm so I am not getting back into the door till after 6. So I tried to preset my oven with this Rosemary Lemon Chicken, the rice cooker and we did some steamed green beans. Well apparently I can not even cook rice in a rice cooker so it came out mushy and apparently this night I didn't get the oven correctly and when my hubby walked in the door before I did. It wasn't cooked. So we ended up waiting a little longer for dinner. The green beans were the biggest hit of the night!
Thursday
Last night it was hot dog night! We had hot dogs with chili (my favorite!). Then I cooked up some French fries and made this Homemade Macaroni and Cheese, which turned out phenomenal. The macaroni and cheese makes a big pan so the kids had plenty of leftovers for school lunches. We were able to get two meals out of one! Always an awesome way to cook!
Friday
Tonight we are doing our weekly pizza night! We normally do a cheese, pepperoni, veggie and this Ham and Pineapple Pizza, which is always a kid and mommy favorite!
What's for Dessert?
I've baked a few things this week but nothing from the blog because I have been recipe testing! A new dessert is coming next week! But this week I did post these fun fall Pumpkin Roll Whoopie Pies that I went searching for the last one in the fridge and someone ate it! I'm thinking now I need to make more!!
Happy Cooking!!