10 minute Tofu Teriyaki Noodle Soup that is full of flavor and warm you right to your core! It is a full meal in one simple bowl!
Thank you JSL Foods for providing the product for this post! As always my opinions are 100% my own!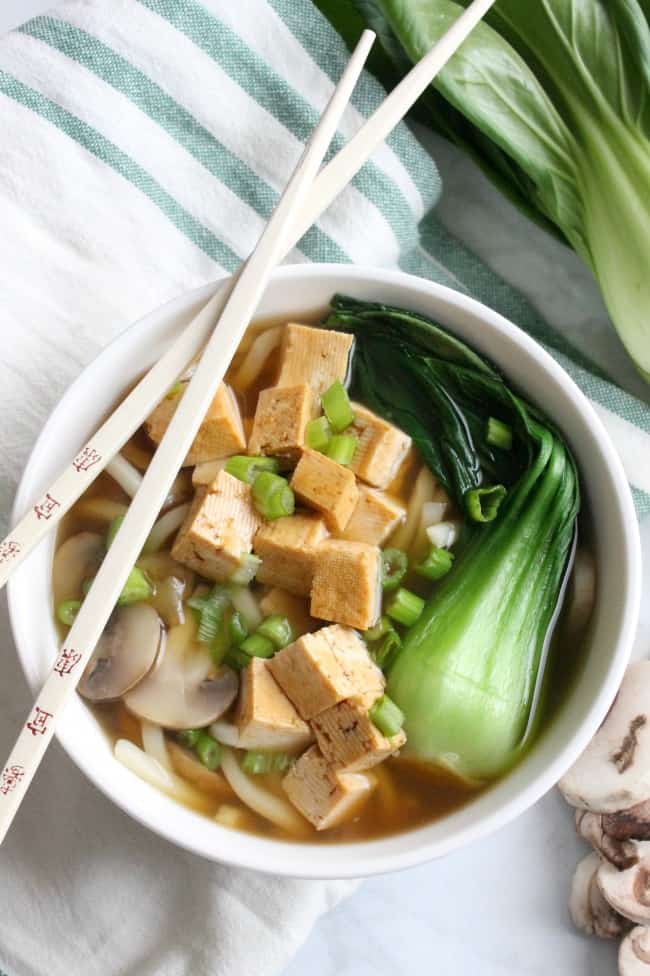 You guys. I have been sick. I can not even tell you how much this has changed my daily routine in the last week. My wonderful hubby has picked the slack so much because I could barely get off the couch.
It has been seriously the worst thing to get over. It really was just a cold so do not worry about my dramatics but it wiped all of my energy to where I could not even function. UGH!
That definitely makes it complicated when I am trying to get my holiday baking done such as making this Chocolate Peanut Butter Fudge!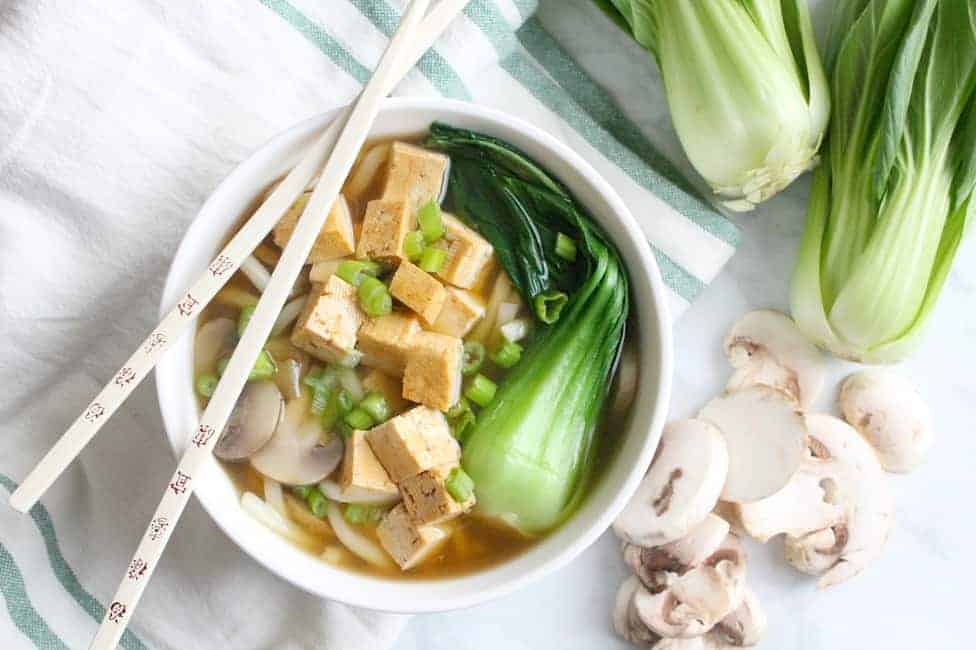 Let me tell you, this Tofu Teriyaki Noodle Soup was EXACTLY what I needed! It warmed me right to my bones. It helped me just feel better all around and I was so glad that I could make it quickly and not have to spend too much time preparing it.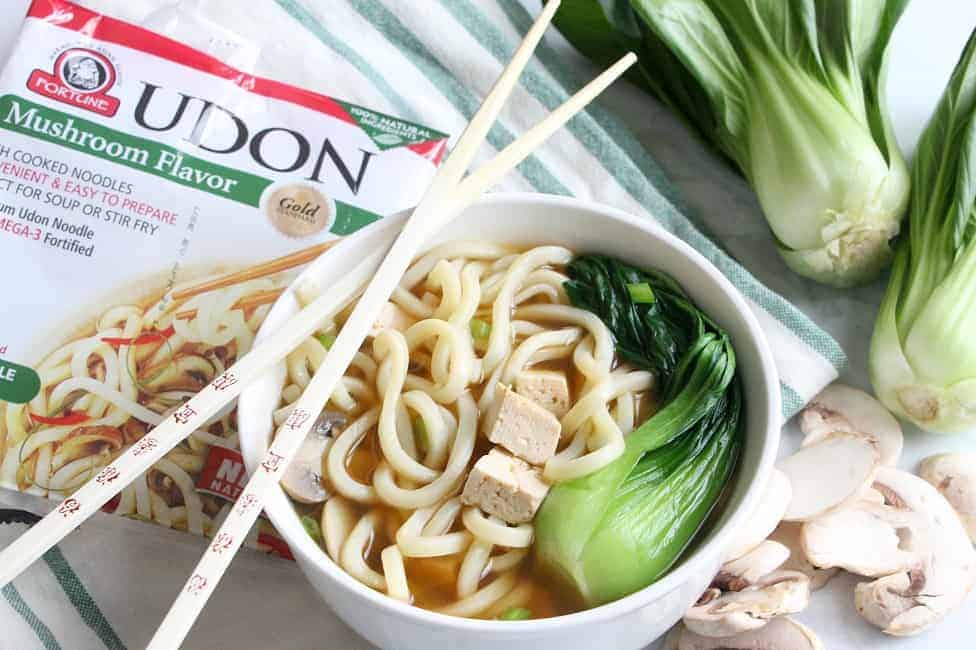 It took me around 10 minutes from start to finish which is a plus when you are sick and have no energy!
There are just a few simple ingredients that you will need. I used Fortune Udon Noodles Mushroom flavor, vegetable broth, mushrooms, baby bok choy, tofu, teriyaki sauce and topped it with some green onions. Super simple and super delicious! Make sure to follow along with JSL Foods!
Website: http://www.jslfoods.com/
Facebook: https://www.facebook.com/JSLFoods/
Twitter: https://twitter.com/JSL_Foods
WANT TO CONNECT MORE WITH THEBITTERSIDEOFSWEET? FOLLOW AT:
Facebook | Pinterest | Instagram | Twitter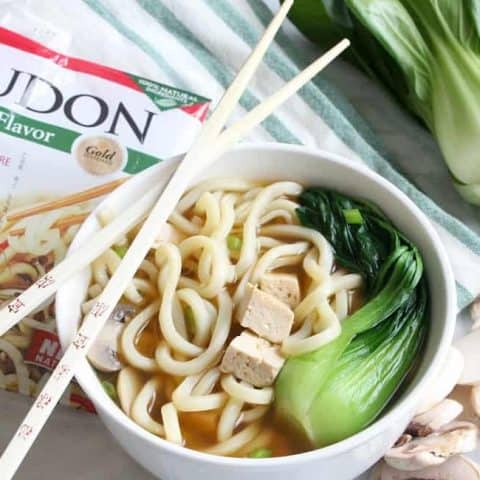 Tofu Teriyaki Noodle Soup
Ingredients
2 ounce extra firm tofu, diced
1/2 cup teriyaki sauce
1 cup vegetable broth
2/3 cup water
1/2 cup slice mushrooms
1 baby bok choy
1 package Fortune Udon Noodle Mushroom Flavor
1/4 cup green onions, chopped
Instructions
In small bowl add tofu and teriyaki sauce. Allow to marinate for 5 minutes.
In medium pan add broth and water. Allow to come to a boil.
Add mushrooms, bok choy, Fortune Udon Noodle Mushroom Flavor (noodles and seasoning), allow to boil for 3 minutes.
Pour into bowl. Add in tofu and green onions.
Serve immediately and ENJOY!