Messaging below is intended for ages 21+ and is intended to be enjoyed responsibly, in moderation: This shop has been compensated by Collective Bias, Inc. and its advertiser. All opinions are mine alone. #BeersAndBuns #CollectiveBias
Making game day better with these Slow Cooker Smoky Meatball Sliders!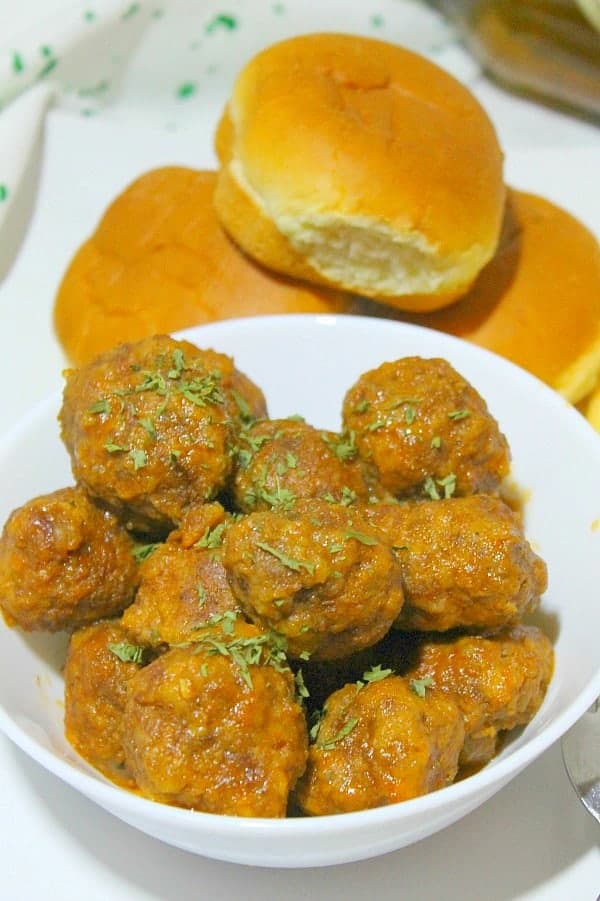 Over the winter holiday our family traveled to Canada for a day. We live about 3 hours away so it is a pretty easy drive for us. The older kids had not had the chance to visit yet so we thought, why not!
We ended up getting to our hotel pretty late and found a pub to have dinner in. While we were there waiting 45 minutes for our food there were several televisions on.
To my ultimate surprise there were several football games on! I was super excited to get a chance to watch a few plays of some of my favorite teams!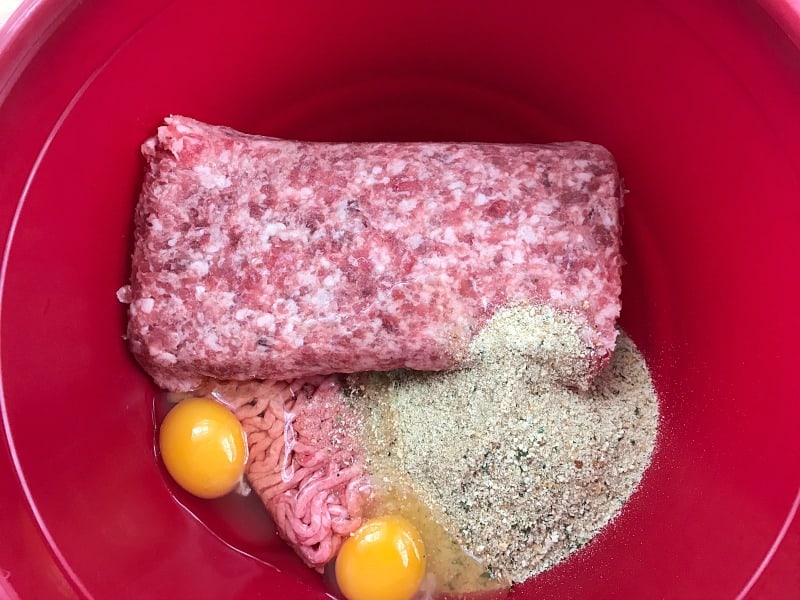 I started thinking about these meatballs that I had made before I left home and realized they would be a perfect addition to any game day menu!
What's not to love when you have hamburger, pork, bread, ketchup and beer as the ingredients!
They are super easy to make!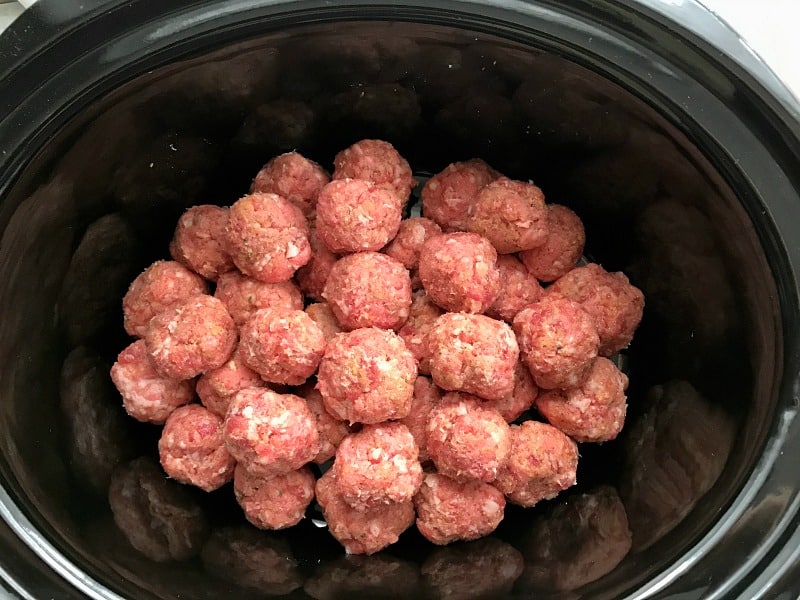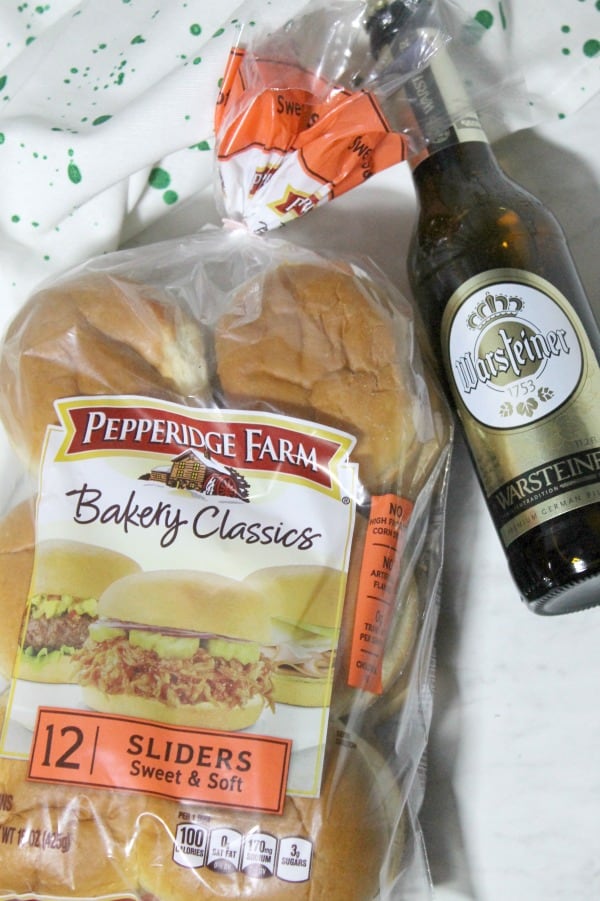 I used my basic meatball recipe to make this and add the ketchup and beer to the slow cooker! I couldn't believe the flavor that came out. It was so good!
I headed to Kroger and found some Pepperidge Farm® Sweet & Soft Slider Buns that I thought went well with the dish. The hardest part was just waiting for the meatballs to cook because they smelled that good!  I served these sliders up with Warsteiner, a premium German Pilsener that I picked up at Kroger, too.  (You could serve these with your favorite pilsner-style beer, though.)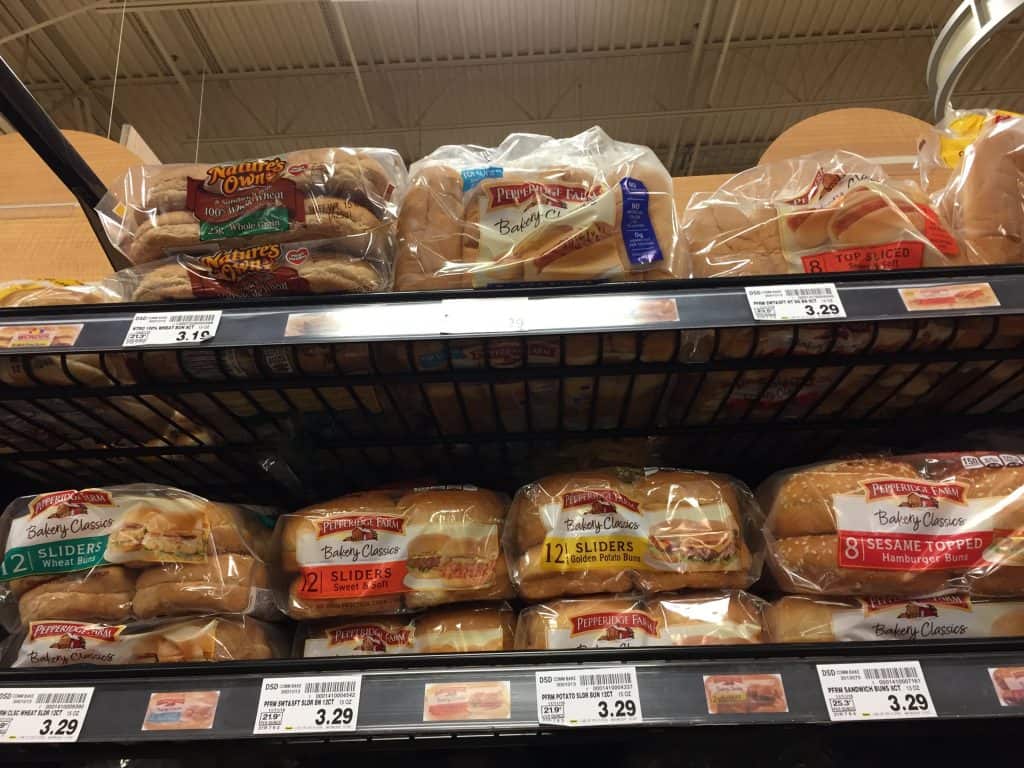 So now that January is here and we are all sitting around watching the t.v. on Sundays to view our favorite teams, what slider combination would you make with Pepperidge Farm Sweet & Soft Slider Buns? I'd love to hear your ideas!
Here are some more Game Day Greats to check out!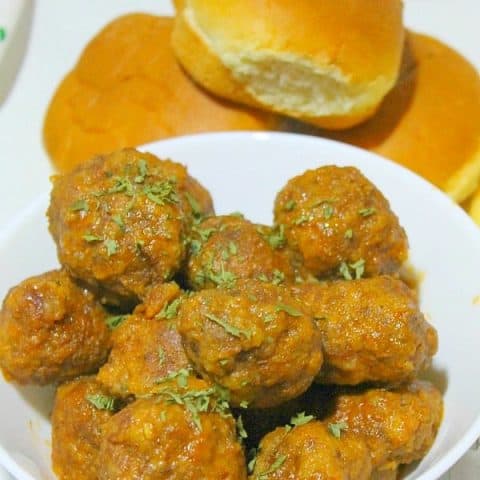 Slow Cooker Smoky Meatball Sliders
Cook Time:
4 hours
10 minutes
Total Time:
4 hours
25 minutes
Ingredients
1 pound ground beef
1 pound ground pork
2 eggs
1 cup italian bread crumbs
1 bottle Warsteiner Beer
6 ounces ketchup
6 slices smoked gouda
1 package Pepperidge Farm Sweet & Soft Slider Buns
Instructions
Mix together beef, pork, eggs and bread crumbs.
Roll into balls and place in slow cooker.
Pour in ketchup and beer.
Slow cook for 4 hours on low.
Place 2 meatballs on the bottom of each bun.
Top each with half slice cheese. Place top of bun onto cheese.
Bake for 10 minutes in oven at 425 degrees F to melt cheese.
Serve and ENJOY!