Savory Sausage Cornbread Stuffing, with lots of flavor, seasonings and versatile for any meal.
This shop has been compensated by Collective Bias, Inc. and its advertiser. All opinions are mine alone. #SavorTheSeason #CollectiveBias #JDFamilyTable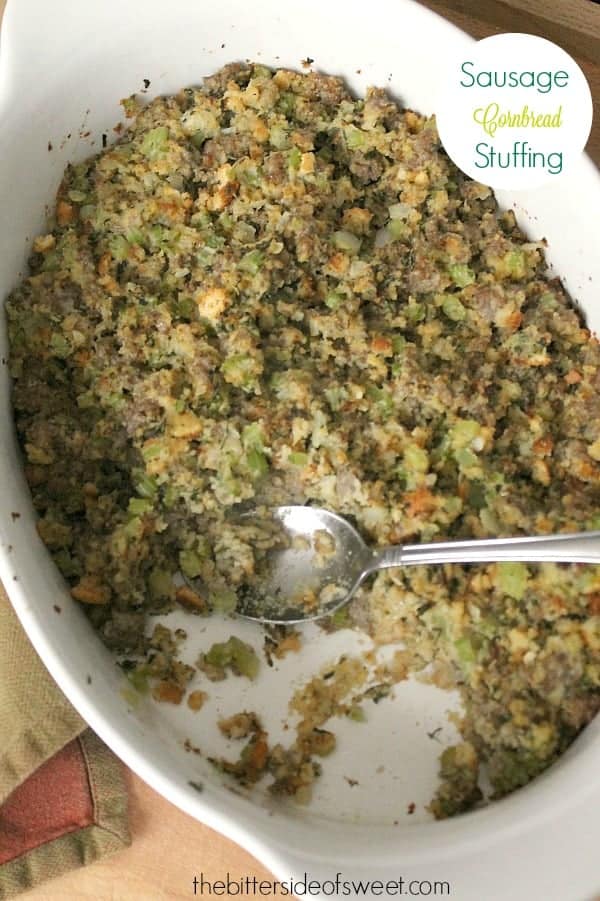 Happy Monday folks! Thanksgiving is right around the corner, have you planned what to cook? I am thinking you need to start with this stuffing!
I actually have a lot going on this week and next. We found a house that we really love here in Fort Wayne and bought it!!! Yep we sure did! It's this cute little brick house! We just can not wait to get our things moved over but first we are going to pause and celebrate Thanksgiving and all of the things in life that we are thankful for!
We are away from extended family but that is okay because I like to cook for my hubby and the kids, no matter if we are four or a dozen!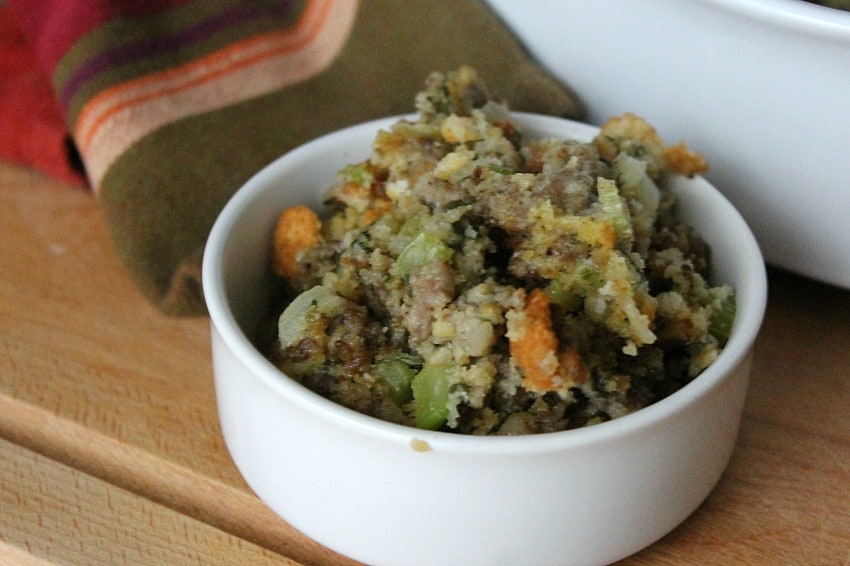 So I made this recipe to test out on my family and actually served it as a main dish! The family gobbled it up! It has everything you want in a recipe such as Jimmy Dean® Premium Pork Roll Sausage,which uses a savory blend of unique seasonings, cornbread, celery, broth, onion, egg and seasonings and I was able to find all of my ingredients at my local Meijer store!
This was the first time I have ever toasted cornbread before but I think it went really well!
One thing I remembered my mom doing when she would make stuffing is prep her ingredients the night before. After making this recipe, I know you can do that. You can make your cornbread and toast it. You can cook your sausage with celery and onions early as well.
The when you are ready, you can put all of the ingredients together and bake away! Easy peazy!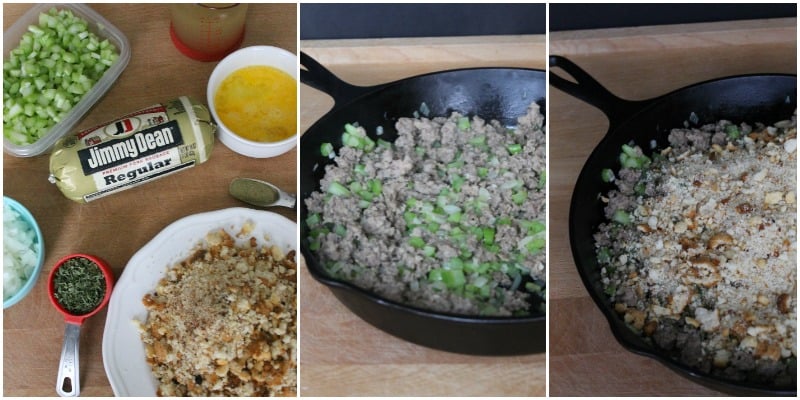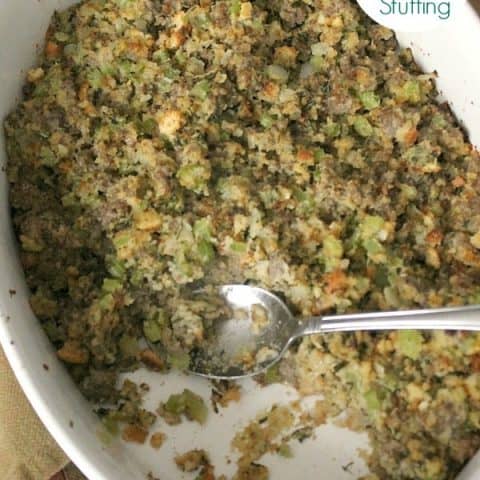 Sausage Cornbread Stuffing
Total Time:
1 hour
5 minutes
Ingredients
1 pkg. Jimmy Dean® Premium Pork Roll Sausage, Sage or Regular
2 cups chopped celery
1 cup finely chopped onion
4 cups coarsely crumbled cornbread, toasted
¼ cup chopped fresh parsley
1 teaspoon poultry seasoning
1 cup chicken broth
1 egg, lightly beaten
½ cup chopped pecans, optional
Instructions
Preheat oven to 325°F. Cook sausage, celery and onion in large skillet over MEDIUM-HIGH heat 8-10 minutes or until sausage is thoroughly cooked, stirring frequently; drain. Spoon into large bowl.
Add cornbread, parsley and seasoning; mix lightly. Add broth and egg; mix just until blended. Stir in pecans, if desired.
Spoon into lightly greased 2-quart casserole or soufflé dish; cover.
Bake 45 minutes or until thoroughly heated, uncovering after 35 minutes.
Notes
For the 4 cups crumbled cornbread needed to prepare this recipe, bake 1 pkg. (8.5 ounces) corn muffin mix according to the package directions for the pan of cornbread. Cool, then coarsely crumble. To toast the crumbled cornbread, preheat oven to 400°F. Spread the cornbread onto bottom of large shallow baking pan. Bake 10 minutes or until lightly browned, stirring after 5 minutes.)
If you are looking for more great recipes check out all the ones Jimmy Dean has to offer! ENJOY!
Want to connect more with TheBitterSideofSweet? Follow at:
Facebook | Bloglovin | Pinterest | Instagram | Google+ | Twitter