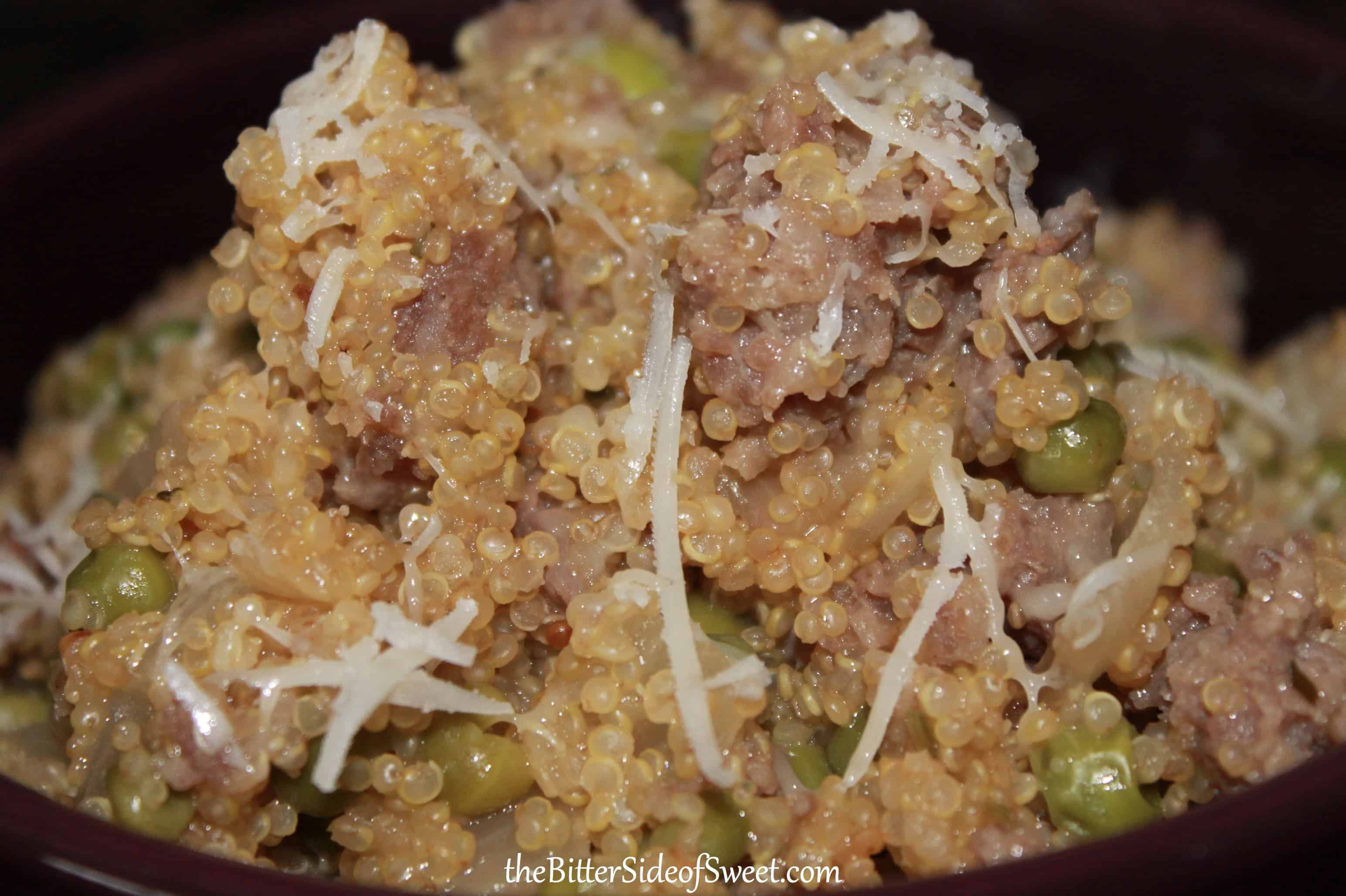 So the latest rage on the Internet world of food has been quinoa. KEEN-wah. Say it slowly, it's ok, KEEN-wah. I seriously must be from the south. I could not even pronounce it. I had to Google the phonetic. Quinoa is a type of grain from South America. I kept seeing recipes using this and I was immediately intrigued.
When I was shopping in my local discount warehouse I found a huge bag of it for a really cheap price. So I said to myself, "we'll I guess it is now or never." I am so glad I did. I absolutely love quinoa. I think I am the only one in the house who really likes it. The first time I made it, I added lima beans and lemon. That really didn't go over well, bit I liked it! On Tuesdays I lunch alone because my husband goes to staff lunch and my kids are in school. So I took the opportunity to make a quinoa for myself. I am so glad I did. This time I decided to do it right. I added some sausage, onions, peas and a little wine. YUM,YUM YUM!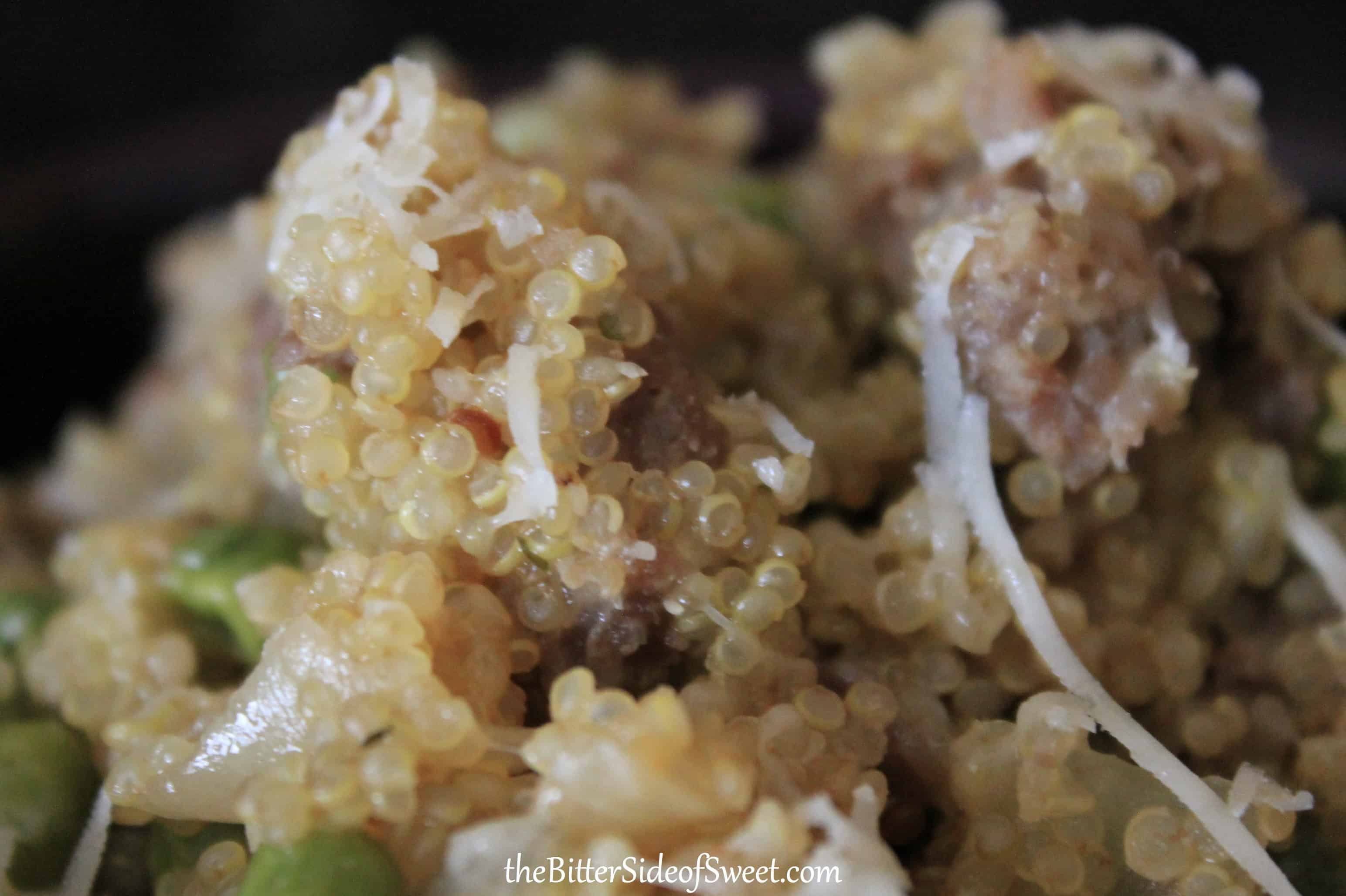 So come out of the little square food box with me and open your taste buds to a whole new world of deliciousness. And it's healthy for you too but whatever.
SAUSAGE AND PEAS QUINOA
recipe adapted from here
YIELDS: 2 servings
PREP TIME: 5 minutes
COOK TIME: 25 minutes
TOTAL TIME: 30 minutes
Ingredients:
olive oil
1 small onion chopped in large pieces
2 sausage links
1 cup quinoa
1 1/2 cups water
1/2 cup white wine
1/2 vegetable bouillon cube
1 cup frozen peas
shredded parmesan cheese
Directions:
1. In large pot sautée onions in olive oil.
2. Take sausage out of casing then add to the onions and cook for 5 minutes.
3. Mix in quinoa and cook for 1 minute. Stir in water, wine and cube.
4. Add frozen peas, stir and cover for 18 minutes.
5. Sprinkle with cheese and ENJOY!