These Raspberry Chocolate Hand Pies are the perfect mini size desserts that will have you wanting to make more! They're a sweet bite for Valentine's Day.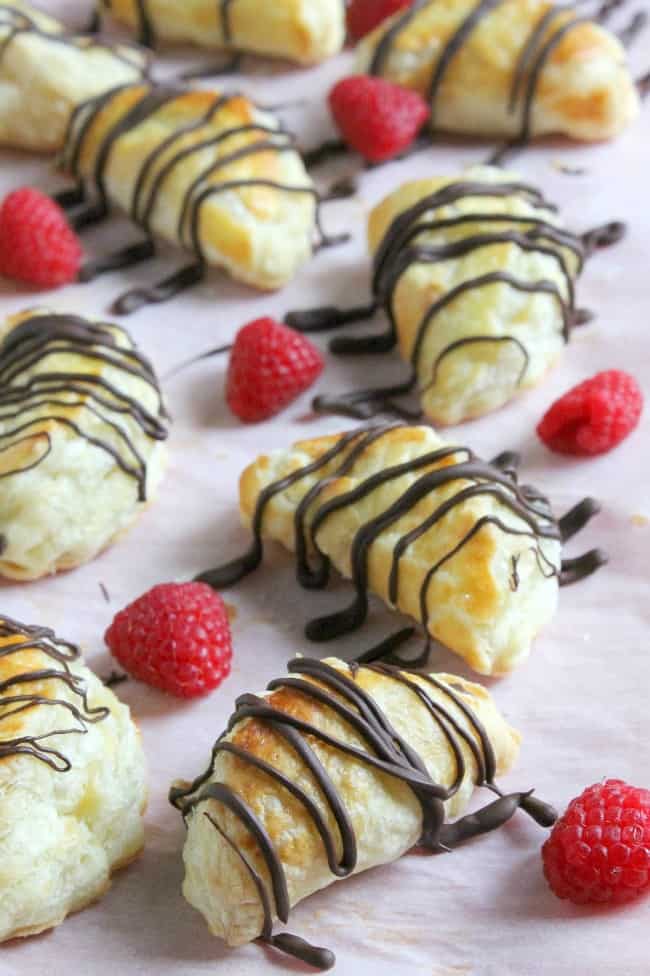 I seriously could not stop eating them because i think raspberry and chocolate go so well together!
This time of year you tend to see more strawberry and chocolate recipes popping up all over the internet because of Valentine's Day. Don't get me wrong I LOVE that combination together but the raspberries have my heart!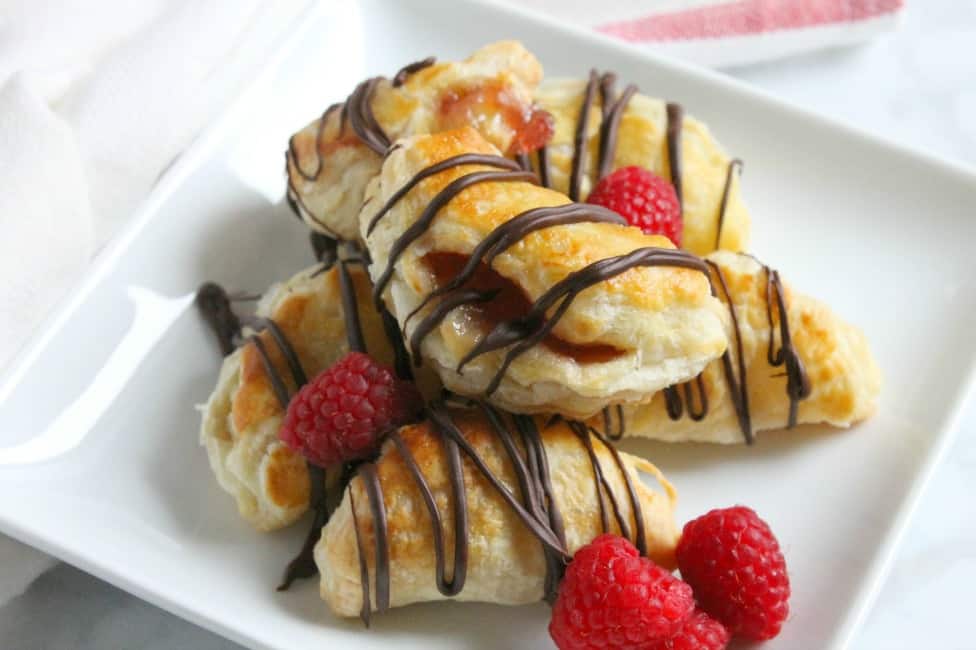 The only thing that can tend to mess it up are the seeds. Those suckers can add a crunch to a recipe that you might not expect or want. That is why when I made these I used seedless raspberry jam. I was definitely thinking about the end bite on this one!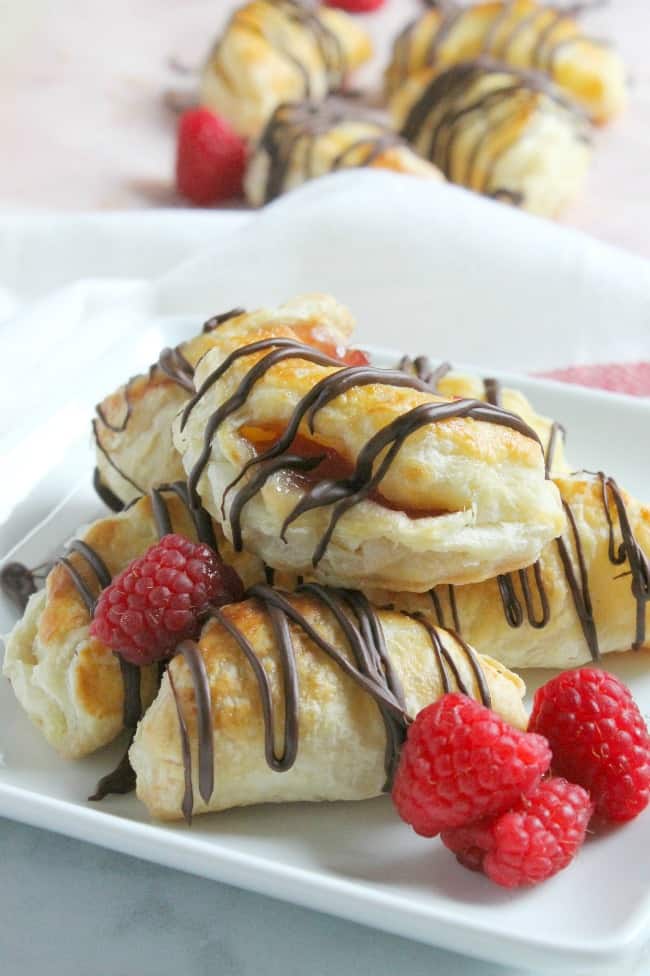 Awhile back I was telling you how I found puff pastry at Trader Joe's and I was obsessed with it! Boy let me tell you, I am living in a state of disappointment. I went to my local store and they informed me it was a seasonal item! I thought I would fall out on the floor right there! How in the world could it be a seasonal item when I use it all year long. Oh my frustration is beyond measure but do not worry, I will get over it!
One of these days I will stop complaining and make my own. I don't know the thought of using all of that butter to have something that may or may not turn out kind of scares me but that is what this adventure in baking is all about, right?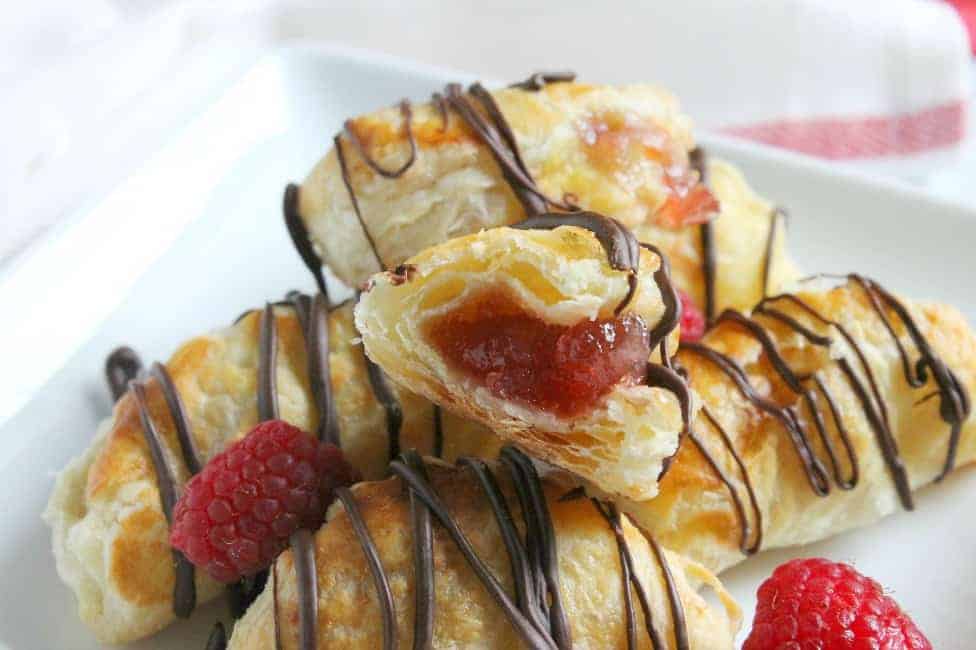 So these raspberry chocolate hand pies were a little tricky because they wanted to open up on me. At first they came out of the oven looking like clam shells but that is easily fixed. My tips are to just put the hand pies in the freezer for 5 minutes before baking them and also make sure you really press the edges together with a fork! You should be good to go then!
If you are looking for more raspberry and chocolate recipes how about this chocolate raspberry bread pudding and this raspberry chocolate mousse.
WANT TO CONNECT MORE WITH THEBITTERSIDEOFSWEET? FOLLOW AT:
Facebook | Pinterest | Instagram | Twitter