Soft baked pillowy Pumpkin Spice Thumbprint Cookies are perfect for using leftover pumpkin and making cookies that are out of this world!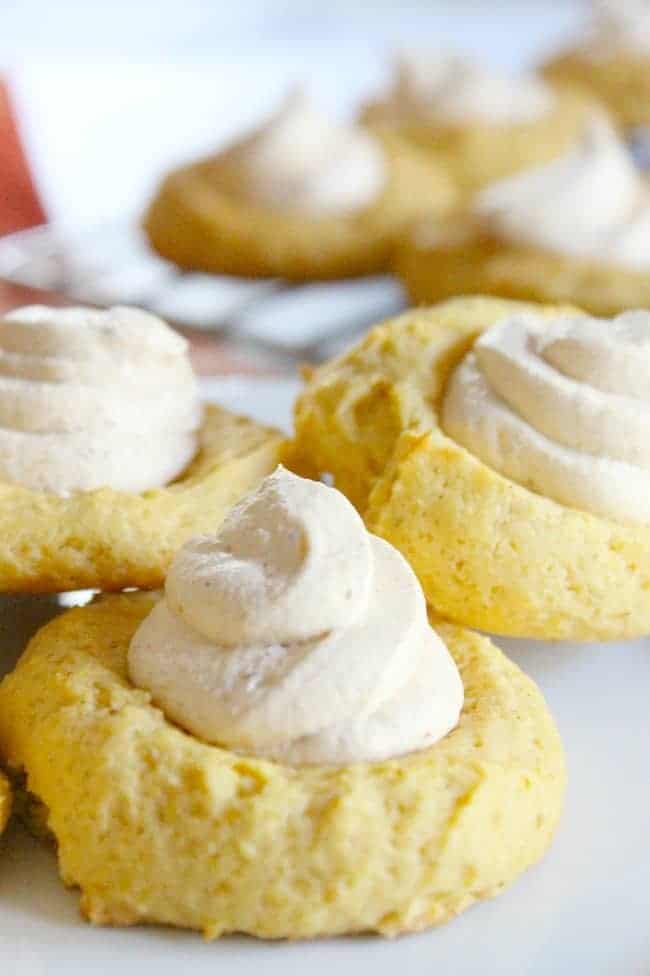 Click here to save this recipe on Pinterest!
Happy Friday! I am ready for this week to be over because I have had a sick one home! She is finally well and back to school! YAY! That means I can go outdoors and be with big people!
My poor girl was so upset we wouldn't let her go to school on Thursday that she just cried and cried. Her body was saying she couldn't go back but her heart was tell her she wanted to!
I love that she LOVES school so much! I hope she keeps that for years and years!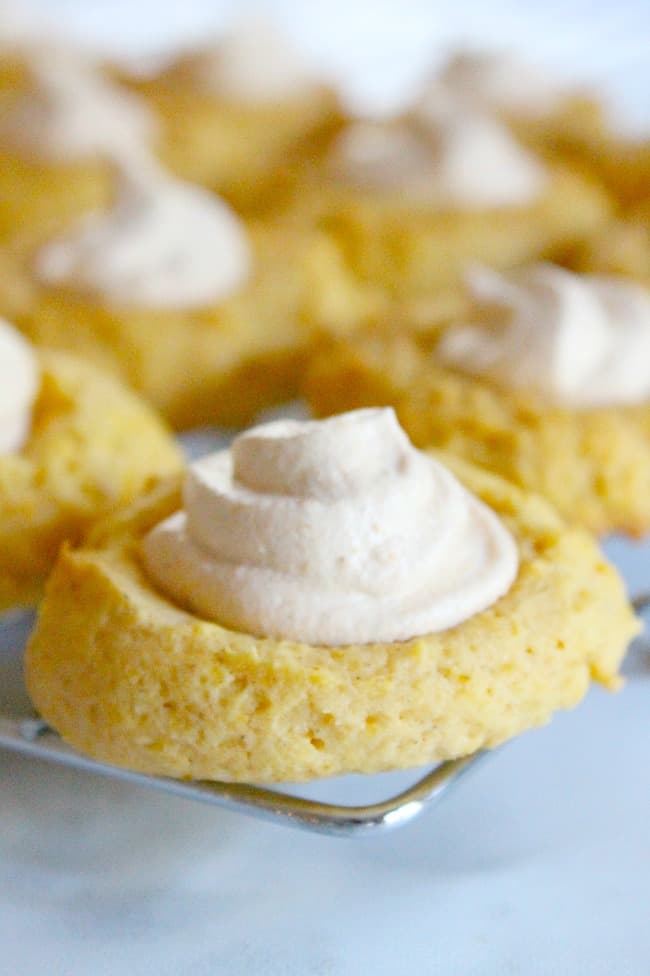 This week for #PumpkinWeek I've shared with you these Pumpkin Cheesecake Bars and this Maple Pumpkin Monkey Bread!
I've definitely given you LOTS of options to choose from when using pumpkin this season.
Make sure you hop down to the bottom of the post to see all of the other AMAZING recipes that you will find to use pumpkin in! ENJOY!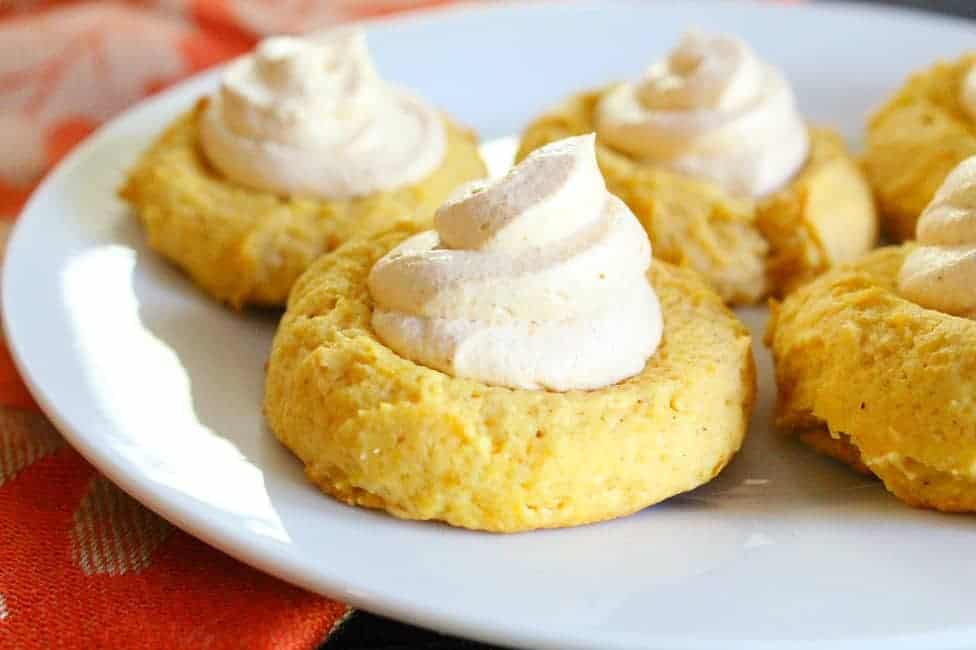 If you're on Facebook come check out this fun little group I've got going on. Instagram is a fun resource I'm using right now. If you make an recipes make sure to tag them #bittersideofsweetrecipes so I can see your creations!
Want to connect more with The Bitter Side of Sweet? Follow at:
Facebook | Pinterest | Instagram | Twitter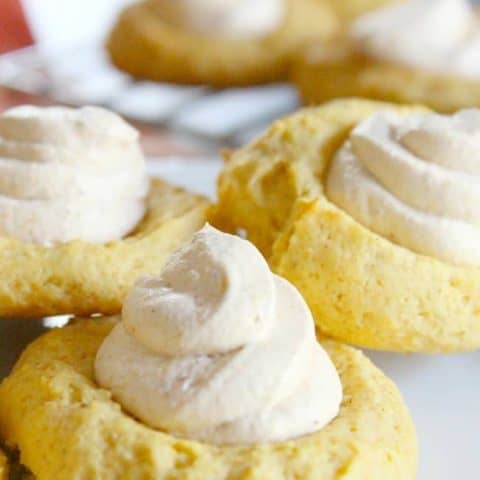 Pumpkin Spice Thumbprint Cookies
Ingredients
1 stick butter, room temperature
1 cup sugar
1 egg
1 teaspoon vanilla
1 cup pumpkin
1 1/2 cup all purpose flour
1¼ teaspoon baking powder
1 tsp pumpkin pie spice
Filling:
8 ounces cool whip
2 tablespoons pumpkin
1 teaspoon cinnamon
1/4 cup powdered sugar
Instructions
Preheat oven to 375 degrees F. Line cookie sheet with Silpat.
In mixer add butter, sugar, and pumpkin. Mix till creamy and smooth.
Add egg. Continue to mix. Add vanilla.
Slowly mix in flour, baking powder and pumpkin pie spice.
Roll into 1 inch balls. Press thumb into center.
Bake for 12 minutes.
Allow to completely cool.
In small bowl add cool whip, pumpkin, cinnamon and powdered sugar.
Pipe into cooled cookies and ENJOY!
Recommended Products
As an Amazon Associate and member of other affiliate programs, I earn from qualifying purchases.
Here are today's #PumpkinWeek recipes:
Pumpkin Drink Recipes:
"Grown Up" Potter Pumpkin Juice from The Crumby Kitchen.
Hot'N'Spicy Pumpkin Margarita from Culinary Adventures with Camilla.
Savory Pumpkin Recipes:
Sweet Pumpkin Recipes:
Caramel Pecan Pumpkin Bread
from The Freshman Cook.
Fall Harvest Pumpkin Sourdough Muffins
from Cooking With Carlee.
Pumpkin Spice Milkshake
from Family Around The Table.
Pumpkin Pie Cream Horns
 from Mildly Meandering.
Pumpkin Spice Thumbprint Cookies from The Bitter Side of Sweet.
Pumpkin Spiced Banana Bread from Daily Dish Recipes.
Pumpkin Tiramisu from The Redhead Baker.