Peppermint Chocolate Chip Cookie Mix is a great way to get creative and make homemade gifts for loved ones this year and I made these in a gluten free option as well! Join myself and five other bloggers as we bring you Homemade Gift Ideas!
Thanks so much to Minted.com for the personalized Christmas accessories!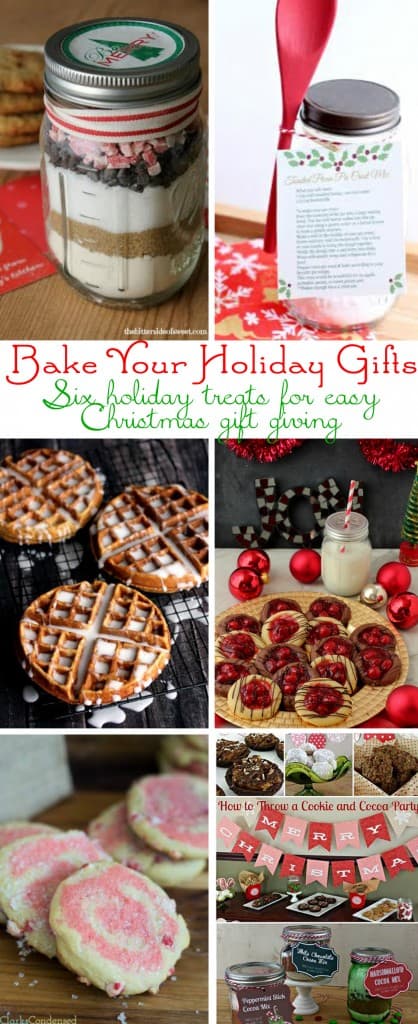 I remember about 12 years ago I made homemade candles for my closest girlfriends. I did not have a lot of money to buy gifts so making them homemade was perfect. Nowadays we have so many options on the things we can make that are homemade or gifts we can add our own personal touch too. Minted is one of those places where you can personalize your holiday cards and party accessories! I found lots of decorations for my house and tree as well that will make this holiday season very festive around here!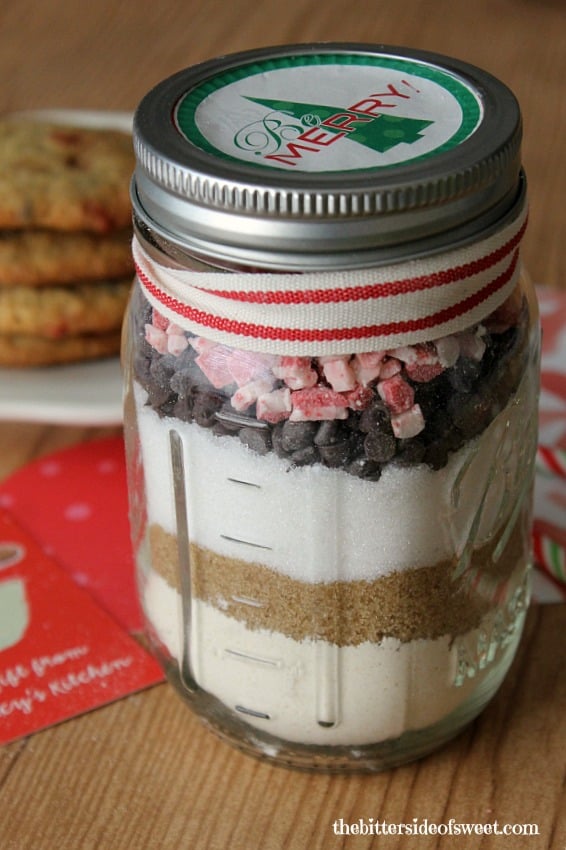 When it comes to these jars I do have to admit I am skeptical about cookie mixes in a jar. How does it work when all of the layers are combined? How can I cream my butter and sugar together if the sugar is in the jar with the flour and peppermint  chips.
Let me tell you, it can be done! I have never received a cookie mix in a jar before so I figured I would make the jar for you. Then I would make the cookies just so you know it works! I think it actually changes my whole outlook on how to make cookies!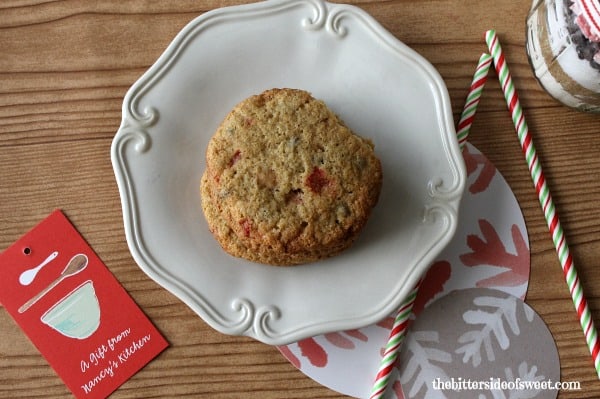 Assembling these takes some patience and the mindset that they will not look perfect. Close but not entirely. You will need a 32 ounce mason jar for this! Using a funnel is a waste of time! Don't do it. I tried it and I had a mess everywhere! And that was just on the first layer. So I changed my game plan. I just poured the flour in and pressed down with a tablespoon. Then added the brown sugar, sugar, chocolate chips and peppermint chips. Topped it off with a lid and it was ready to go!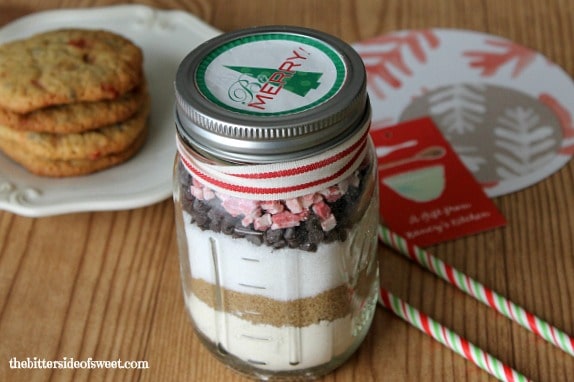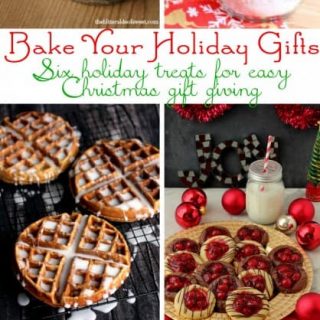 Peppermint Chocolate Chip Cookie Mix
Ingredients
1 32 ounce mason jar with lid and band
1 1/2 cups gluten free all purpose flour, I used Bob's Red Mill
1 teaspoon baking soda
1/3 cup brown sugar
1/3 cup sugar
1/2 cup peppermint chips
1/2 cup mini chocolate chips
NEEDED FOR MAKING COOKIES:
1 stick butter, softened
1 egg
1 tsp vanilla
Instructions
TO ASSEMBLE JARS:
In the bottom of your 32 ounce mason jar add flour and baking soda
Add brown sugar, then sugar.
Next add mini chocolate chips and then peppermint chips. Close lid tight.
MAKING THE COOKIES:
Preheat oven to 375º. Prepare two cookies sheets lined with parchment paper or silpat.
In mixing bowl cream together 1 stick butter, egg and vanilla.
Add cookie jar mix.
Mix together until all ingredients are moistened.
Spoon onto baking sheets and cook for 11 minutes.
Cool and ENJOY!
Peppermint Chocolate Chip Cookie Mix from The Bitter Side of Sweet – Toasted Pecan Pie Crust Mix from Frugal Foodie Mama – Gingerbread Yogurt Waffles with Powdered Sugar Glaze from Melanie Makes – Easy Cherry Pie Cookies from Pint Sized Baker – Candy Cane Swirl Cookies from Clark's Condensed – How to Throw a Cookie and Cocoa Party from Juggling Act Mama