Pecan Cinnamon Graham Cracker Crust takes just a few minutes and a few simple ingredients! This crust can be cooked or left uncooked for your favorite pie!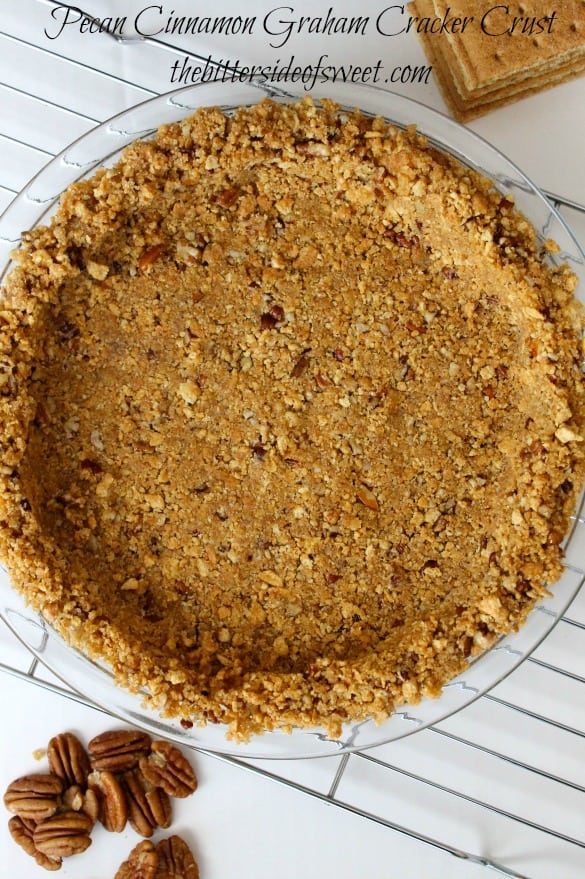 Click here to save this recipe on Pinterest!
In the month of November I shared with you guys two different types of pies that I used this crust for. What is great about this crust is that depending on what your recipe calls for, cooked or uncooked crust, this crust works great in both.
I tried it out on Chocolate Pecan Pie and Apple Cranberry Frozen Yogurt Pie!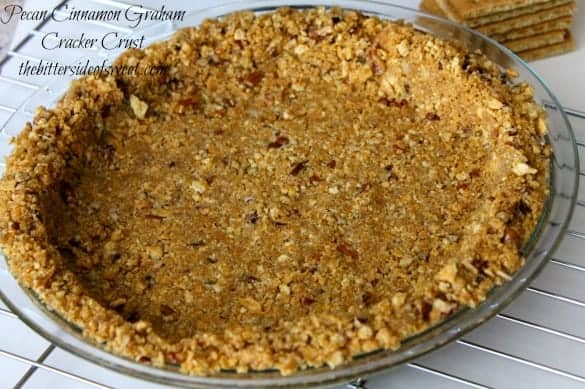 HOW TO MAKE IT?
It is super easy to make. I know I have said this before but really, if you need an uncooked crust all you have to do is crust up some graham crackers add the pecans and sugars, melted butter and boom, your done!
Can I cook it?
If you need it cooked then you use the same process and then just bake it in the oven for 10 minutes and then boom, your done!
Seriously, too easy! ENJOY!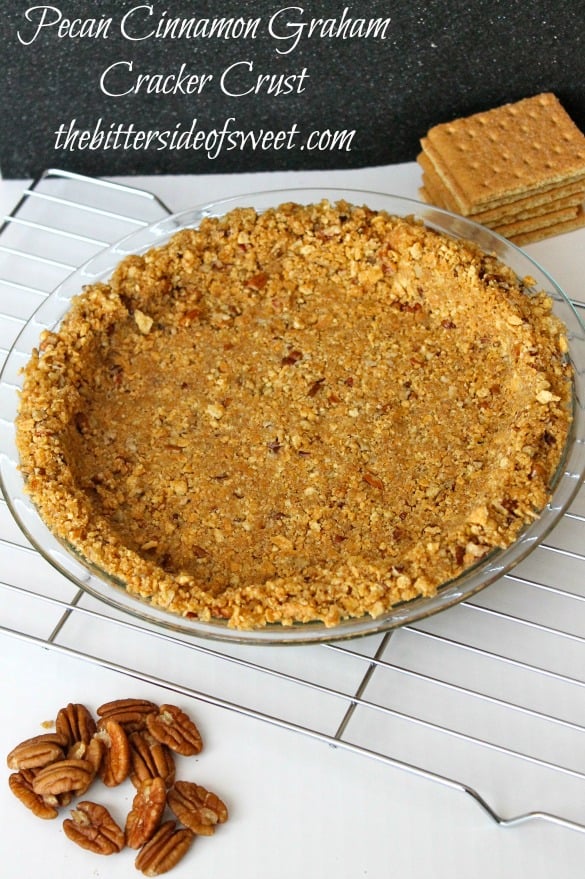 Want to follow along?
If you're on Facebook come check out this fun little group I've got going on. Instagram is a fun resource I'm using right now. If you make any recipes make sure to tag them #bittersideofsweetrecipes so I can see your creations!
Want to connect more with The Bitter Side of Sweet? Follow at:
Facebook | Pinterest | Instagram | Twitter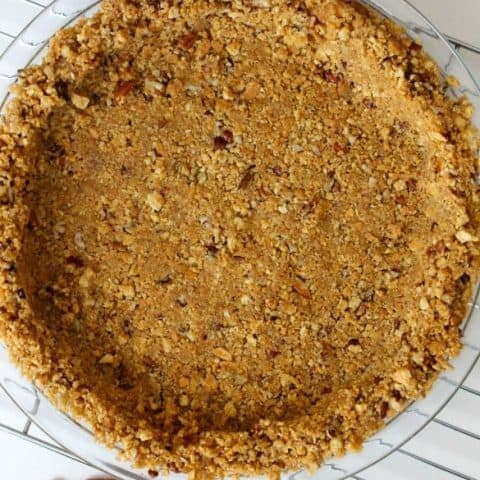 Pecan Cinnamon Graham Cracker Crust
quick easy pecan pie crust that can be used in any recipe that calls for cooked or uncooked pie crust.
Ingredients
10 cinnamon graham crackers
4 oz butter,
½ cup chopped pecans
2 tablespoons brown sugar
1 tablespoon sugar
Instructions
Spray a prepared 9 inch pie pan.
In a small pot melt the butter. Set aside.
In a food processor or in a plastic baggie crush the graham crackers.
In a bowl add crumbs pecans and sugars. Pour in butter and mix with a fork.
Press into the bottom and sides of 9 inch pie pan.
IF YOU NEED A COOKED CRUST:
Preheat oven to 350F. Cook for 10 minutes. Completely cool before using.
Here are some pie crust from around the web!