Mixed Berry Turnovers can brighten up your breakfast or your dessert. They are ready in less than half an hour, too! Use any kind of fresh berry you want!
The last time you saw me I made this Mixed Berry Tart. Don't hate me but I have gone a little coo-coo over berries. Every week I have been in my grocery store stocking up on anything I could get my hands on.
While visiting my Mom's in North Carolina I found strawberries for .99 cents! I took everything I had not to buy them all!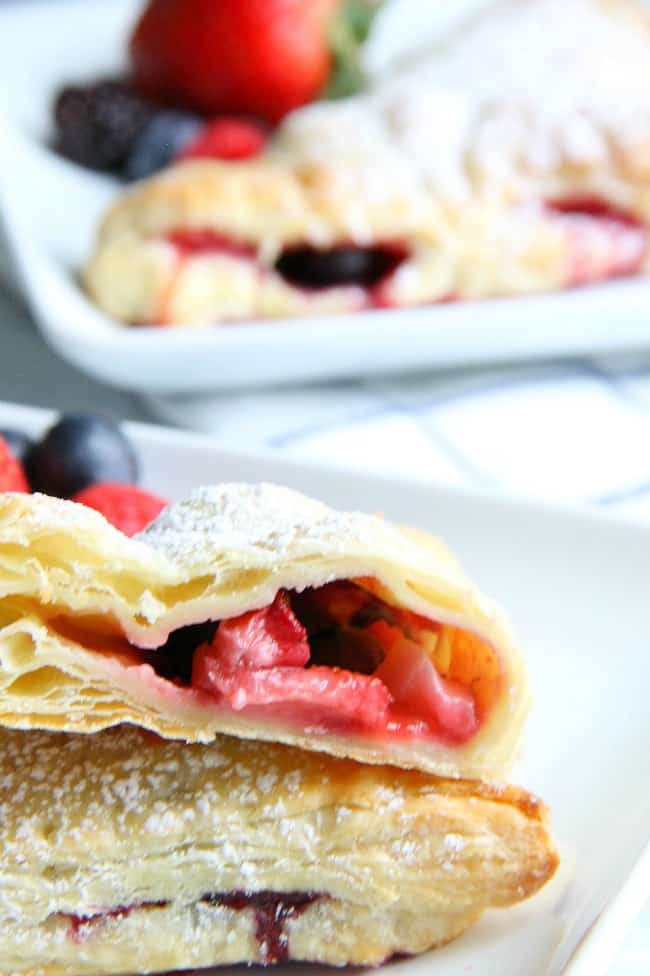 Unfortunately, here in Minnesota I haven't been able to find them to cheap. But that doesn't stop me from buying and eating them!
Oddly enough I've only ever made two types of turnovers for you, but these Pumpkin Pie Turnovers were a hit with you guys! So, since it has been a while I decided to make some more.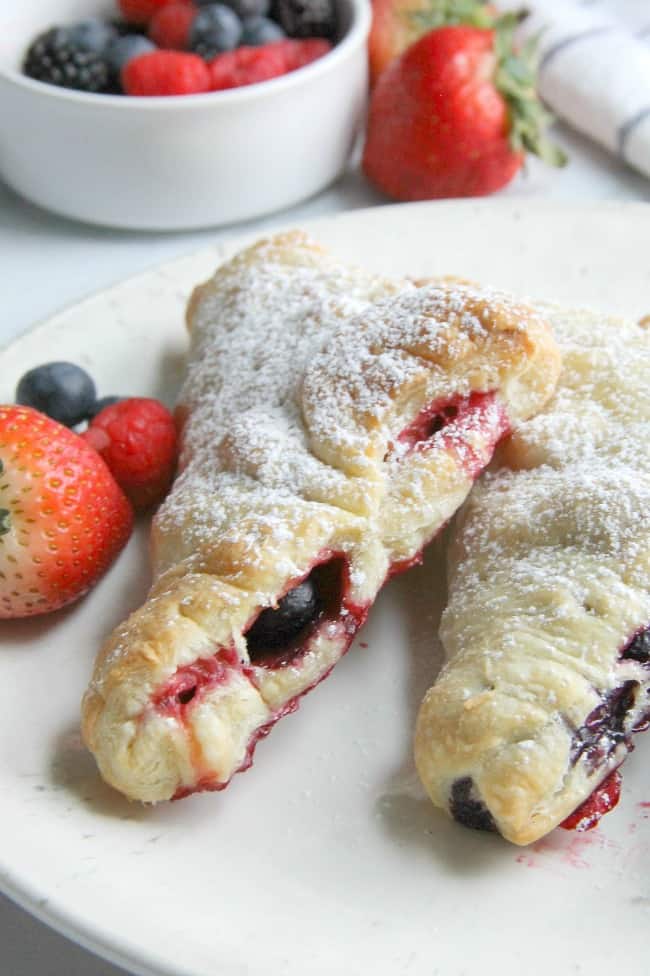 What exactly is a turnover? Well it is when you place a filling of some sort in the middle of your pastry and fold over the pastry.
Turnovers are in my opinion better when they are sweet, but you can also make them savory as well. If you think these look like hand pies, then you are correct.
It seems from looking online that they are pretty similar. Hand pies can be deep fried, which sounds amazing!
So, I want to claim these Mixed Berry Turnovers as being easy but if you are like me and can't draw a straight line with a ruler than you might have some issues.
Let me tell you why: You need to cut these so when you fold them over the edges are squared up. But since I can't draw a straight line this is what you get!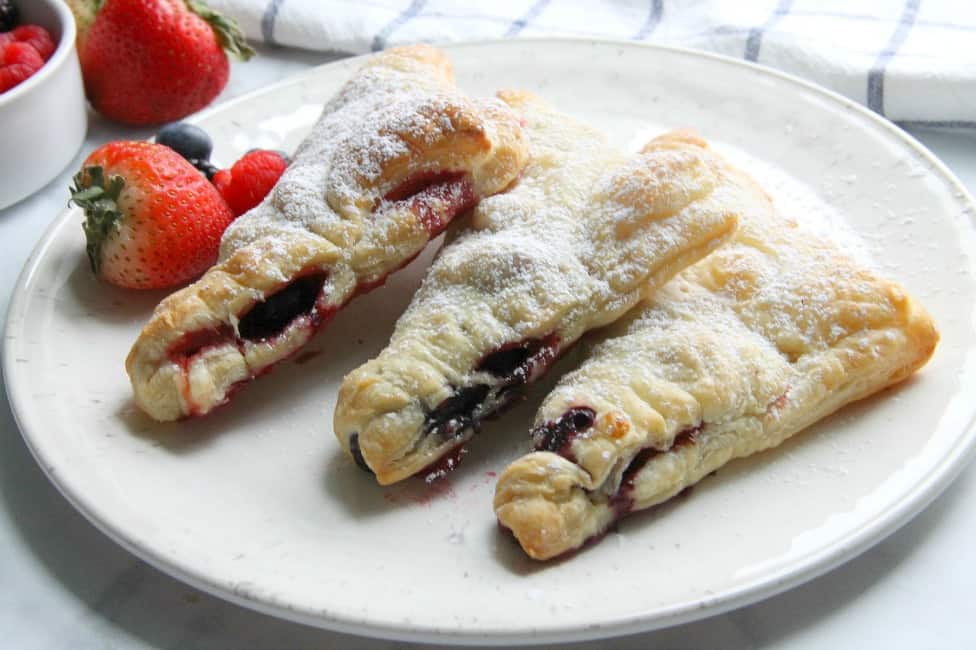 What kind of filling can you use? Well the possibilities are endless.
I've used blueberry, lemon, cranberry, orange, and of course pumpkin. You could pretty much add any berry you want but I had an abundance of raspberries, blueberries and blackberries, so I took a chance that they would be good in these!
If you are looking for more desserts with berries, how about this Apple Blueberry Crisp or this Mixed Berry S'mores Skillet Dip!