Good evening everyone! It is so great to back here with you this week! I sure did miss last week, but had a great time with my family over the holiday! How was your Thanksgiving?? If you missed it, theBitterSideofSweet celebrated 1 year last Wednesday! Thank you all of your support and continuing to come back to this little blog of mine!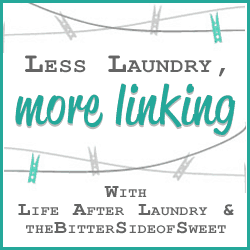 For those non-bloggers and visitors I wanted to let you know what this link party is all about. Basically it is a place for bloggers to show case their recipes, crafts and creations that they have been working on. It is a collection all in one place! So if you blog we would love for you to link up and show off your work. If you don't we would love for you to hang around click on some sites and find some inspiration!! Thanks so much! Let's Link!!
Welcome to Less Laundry, More Linking:

Brenna and I are so glad to have you here with us for this week of Less Laundry, More Linking. We love visiting all of the projects that are shared and try to "pin" and comment on as many as possible. Each week we also pick features according to our blog "niche." So, Brenna will share with you her crafty (DIY, Lifestyle) pick, and I will give you the my foodie pick. This way no matter what your hobby, you have a chance to have your work highlighted.
Host:
Co-host:

Ready to be inspired by our wonderful features? Be sure to check back next week to see if it was you that was featured. Don't forget to follow our Pinterest Board, where a lot of your work will be pinned throughout the week.
Most Visited:
DIY Christmas Tree Cones
Glittery Roses Christmas Wreath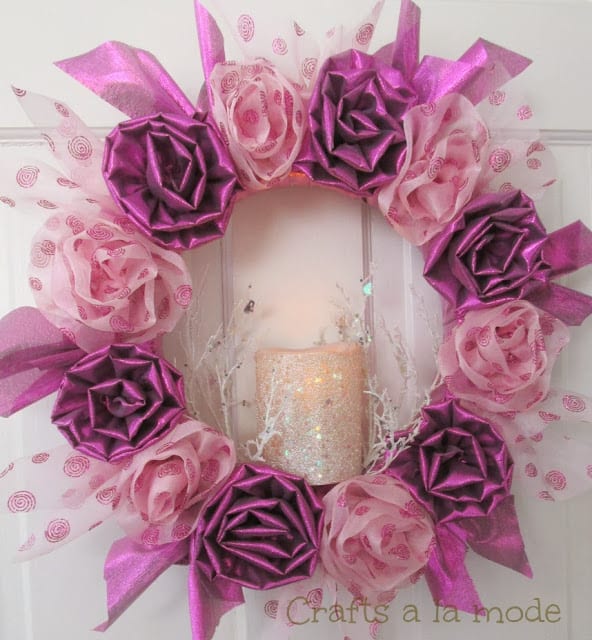 My Foodie Pick:
Marble Peanut Butter & Chocolate Shortbread Bars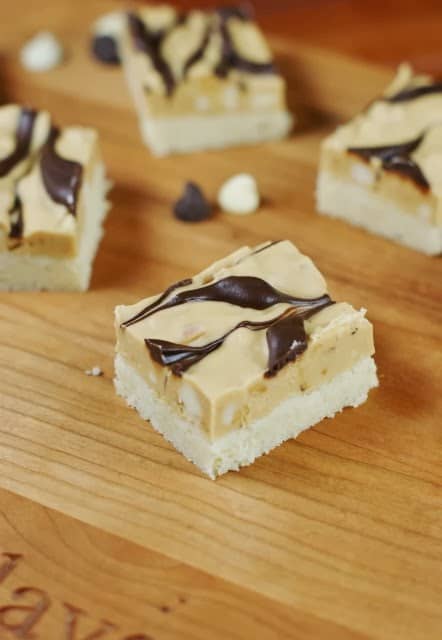 Don't forget to grab the button if you were featured!
Rules: