Lemon Pepper Yogurt Dressing is a 5 ingredient salad dressing that adds zing to your dish!
I am honored to be a Stonyfield Clean Plate Club Member. This post is in partnership with Stonyfield. As always, all opinions are 100% my own. Thanks for supporting the brands that allow me to share quality content and recipes with you!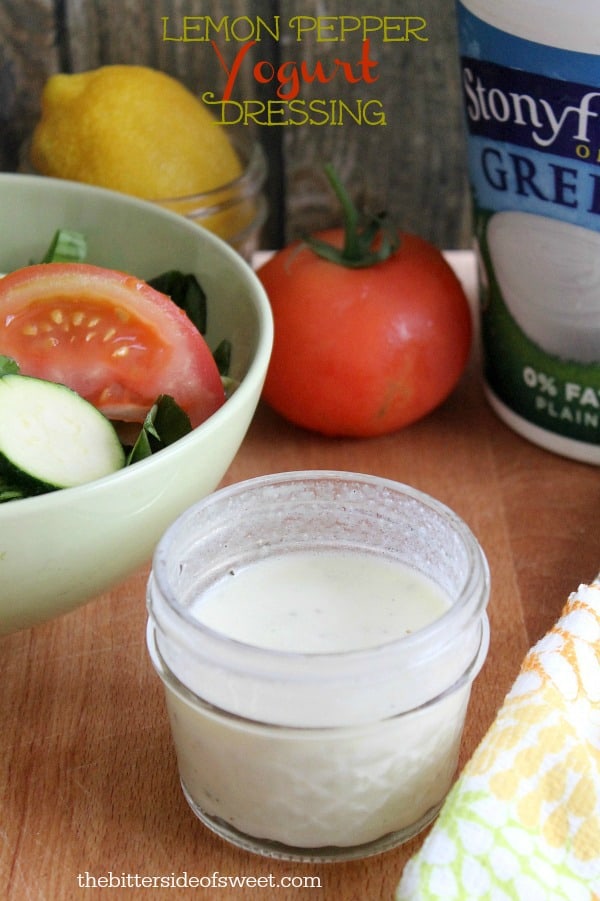 When it comes to salad dressing I am pretty low key. I normally only use evoo and balsamic vinegar on my salad. It's something I learned from my hubby many moons ago.
Awhile back I was watching Pioneer Women and she made this super simple kale citrus salad, but what intrigued me the most was the salad dressing except hers was made with sour cream. I knew I just had to make it and wanted to use greek yogurt instead.
Looking around at other dressings with greek yogurt I found this Lemon Poppy Seed Dressing over on The Cookful but I decided to keep it real simple and use only five ingredients.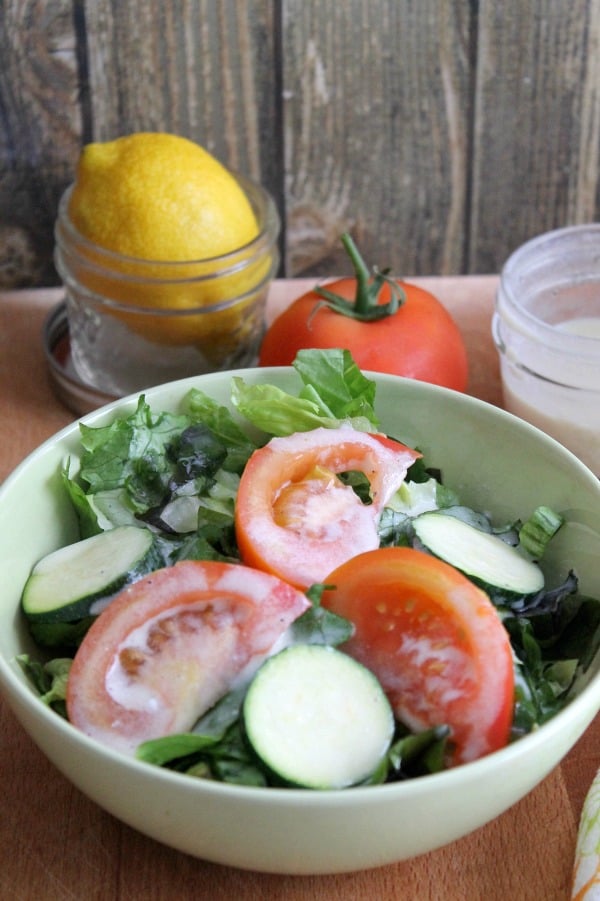 This salad dressing has no added sugar so the zing from the lemon might be a bit much for some but I thought that the minute it hit my salad all of the flavors balanced out really well!
I also decided to lay out some fresh tomatoes and pour the dressing over them. I think it would make a perfect summer appetizer! And so easy too! ENJOY!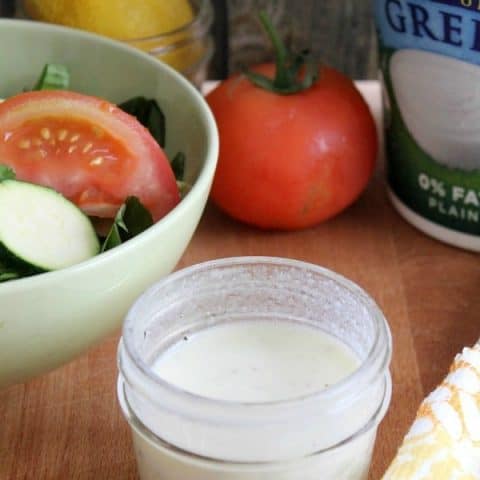 Lemon Pepper Yogurt Dressing
Ingredients
1 tablespoon Stonyfield 0% Fat Greek Plain Yogurt
1 tablespoon extra virgin olive oil
juice from 1/2 of a lemon
1 teaspoon cracked pepper
1 teaspoon salt
Instructions
Place all of the ingredients in a jar. Closed lid and shake till ingredients are incorporated and creamy! ENJOY!