Make a meal under 30 minutes by using pesto and pasta! Then you can have this Gemelli Pasta with Walnut Pesto that is perfect for any night that you need a quick dinner!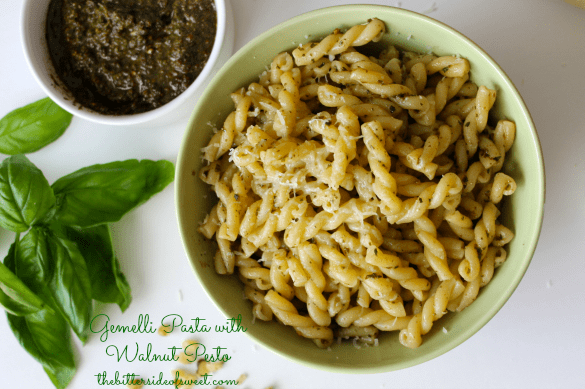 You saw this coming right? How could I share the walnut pesto with you and not share with you what I used it for?
There is the pasta noodle I have just discovered and I am declaring it my new favorite pasta noodle. I have told you before about my love hate feelings for rotini. Well I am not sure I will ever buy it again now that I know I can use Gemelli.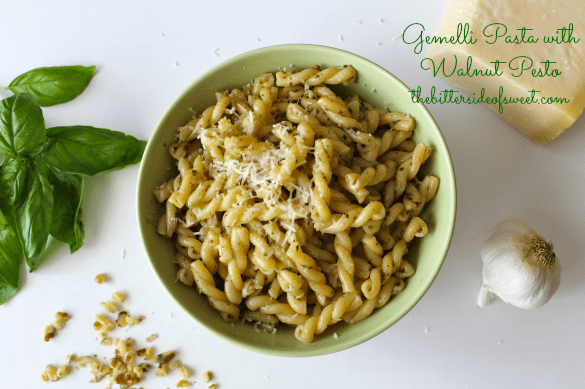 This noodle is great to eat al dente and also cooked more than al dente. It does a wonderful job at absorbing the pesto when you add it to it. What is great is that I didn't have to use to much pesto to cover a full box of pasta. I added 3 tablespoons and that is it. Of course if you want to add more you should go for it! ENJOY!!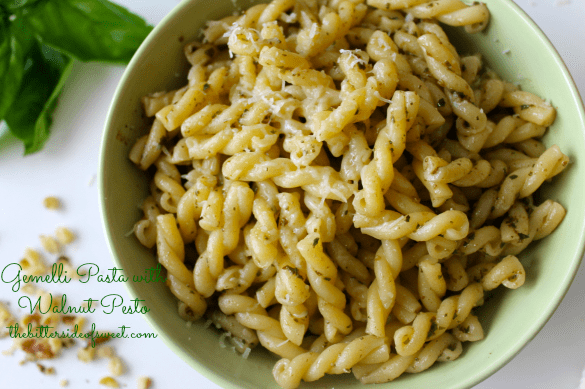 Want to connect more with TheBitterSideofSweet? Follow at:
Facebook | Bloglovin | Pinterest | Instagram | Google+ | Twitter
Gemelli Pasta with Walnut Pesto
Great under 30 minute meal using walnut pesto and box of gemelli pasta!
Ingredients
1 16oz box of gemelli pasta ( I used Barilla)
3 tablespoons of walnut pesto
sea salt for water
grana cheese for sprinkling
Instructions
Fill a large pot of water and bring it to a rolling boil.
Add sea salt to the water.
Add pasta and bring back to a boil.
Cook for 12 minutes or until al dente.
When done strain the water from the pasta and add the pasta to a large bowl.
Spoon walnut pesto over the pasta and stir till it is completely incorporated.
Garnish with cheese and ENJOY!
Want more pasta? Here you go!
Bacon and Tomato Seashell Pasta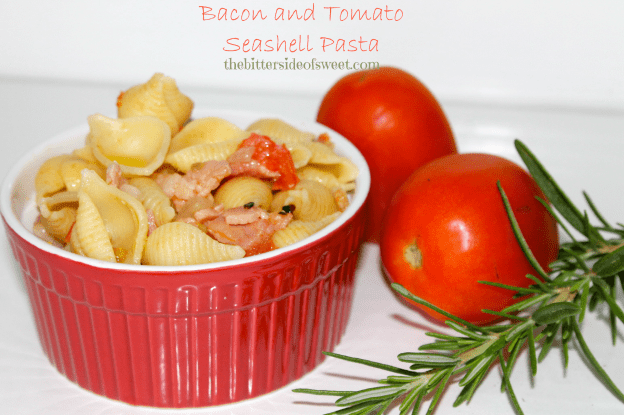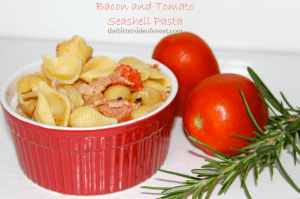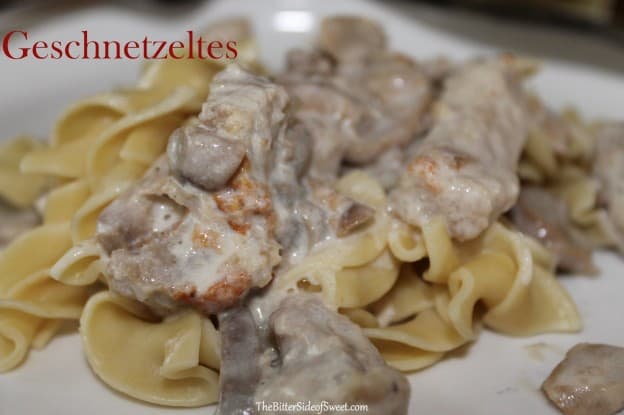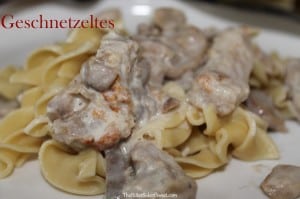 Penne with Sausage and Radicchio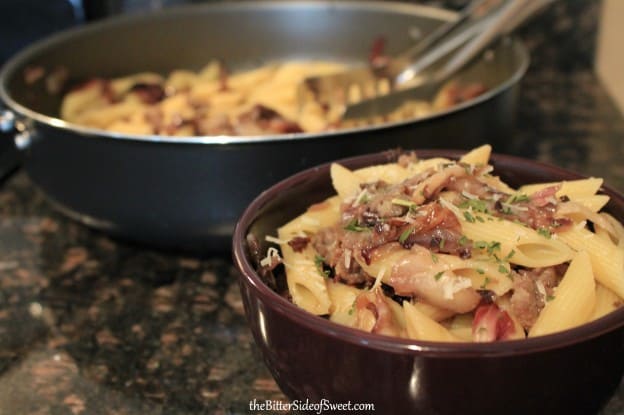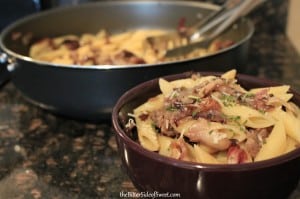 this recipe may be linked at these sites!