Apple picking season is amongst us. Use those apples by making Easy Homemade Applesauce made with 4 ingredients!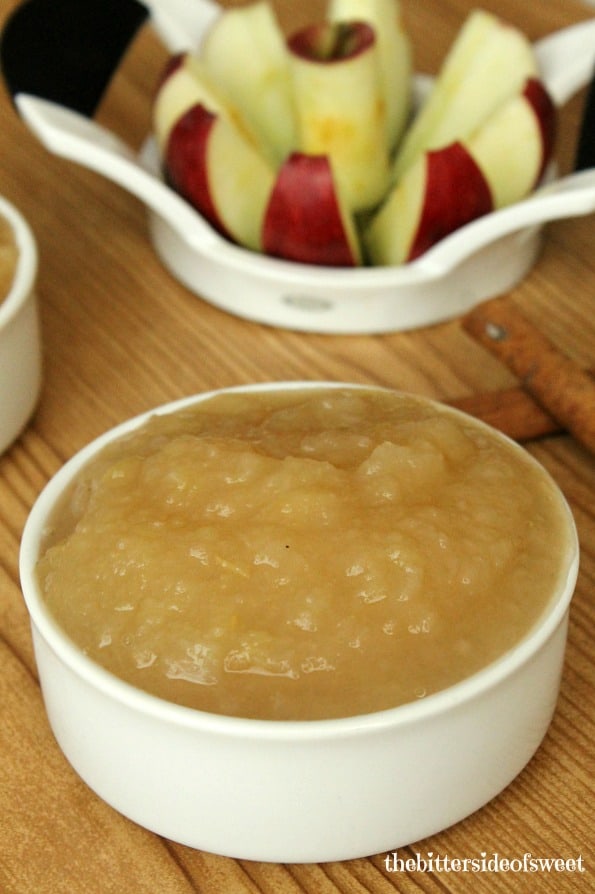 Click here to save this recipe on Pinterest!
So over the Labor Day weekend, we woke up on Saturday and decided to go apple picking! We found a place that was only about an hour and a half away from the house which was totally doable for us.
The orchard we went too was on the side of a hilltop completely secluded and just marvelous! We picked two bushels of apples!
Luckily you don't need to go apple picking to make this recipe! All you need is a bag of apples and you are set!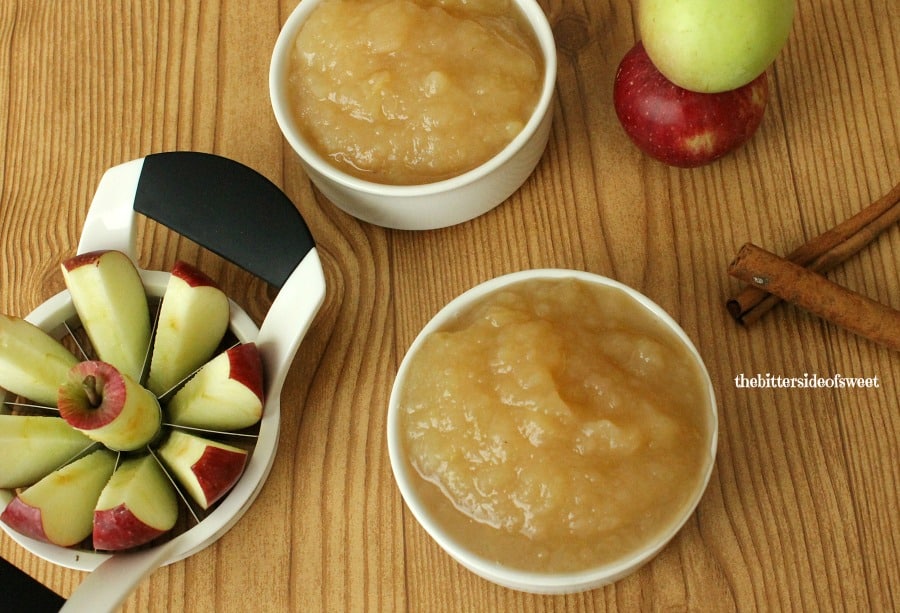 People keep asking me what am I going to do with all of these apples! Well I have a long list of recipes I want to make! These apple cinnamon sticks, apple waffles, apple compote, and apple blondies.
How To Make The RECIPE:
This recipe consist of 4 ingredients. Takes about an hour to cook and you will have applesauce for days! I just peeled my apples, I love using my OXO Good Grips Apple Slicer to slice my apples then added them to a pot with water,sugar, and cinnamon sticks. When it was done cooking we mashed them up, cooled it off and it was ready to go! My husband suggested we make this and I am so glad he did! Even my 15 yr old son who does not eat store bought applesauce said he could definitely eat this!! ENJOY!
If your on Facebook come check out this fun little group I've got going on. Instagram is a fun resource I'm using right now. If you make an recipes make sure to tag them #bittersideofsweetrecipes so I can see your creations!
Want to connect more with The Bitter Side of Sweet? Follow at:
Facebook | Pinterest | Instagram | Twitter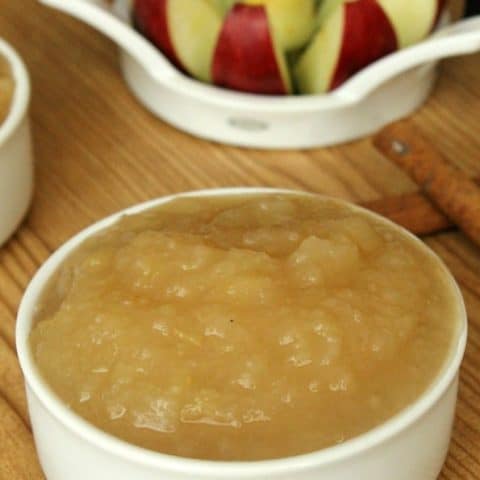 Easy Homemade Applesauce
Total Time:
1 hour
15 minutes
Easy 4 ingredient Easy Homemade Applesauce, perfect for snacks and lunchboxes!
Ingredients
12 apples, peeled, cored and sliced
3 cups water
3 cinnamon sticks
1 cup sugar
Instructions
Using a large pot I added all ingredients into the pot and stirred.
Then cook on medium heat for 1 hour.
Remove cinnamon sticks.
Using a potato masher, mash up the apples.
Allow to completely cool. Then refrigerate and ENJOY!
Notes
Refrigerate for up to 1 week!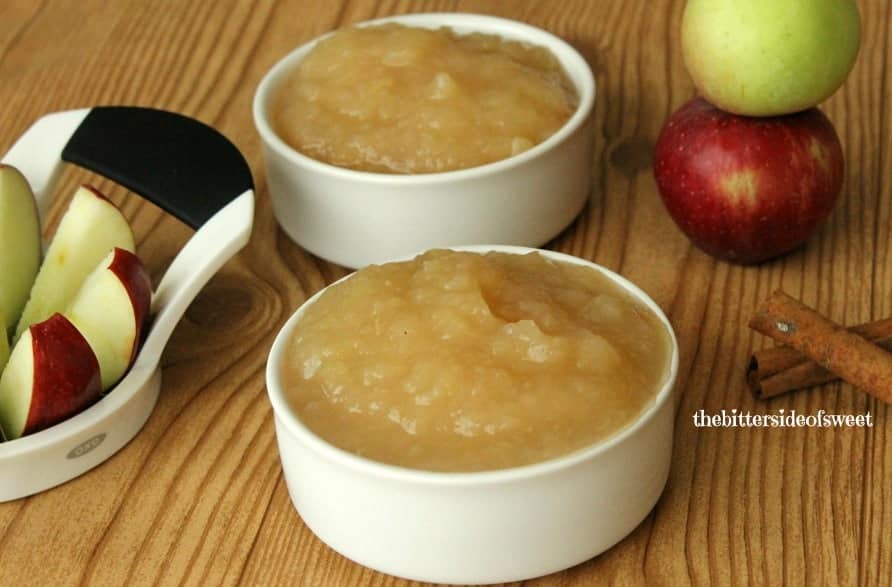 Posts may include links to my affiliate account at Amazon.com, and The Bitter Side of Sweet earns a few cents on the dollar if readers purchase the items I recommend, so thanks for supporting my blog when you shop at Amazon!