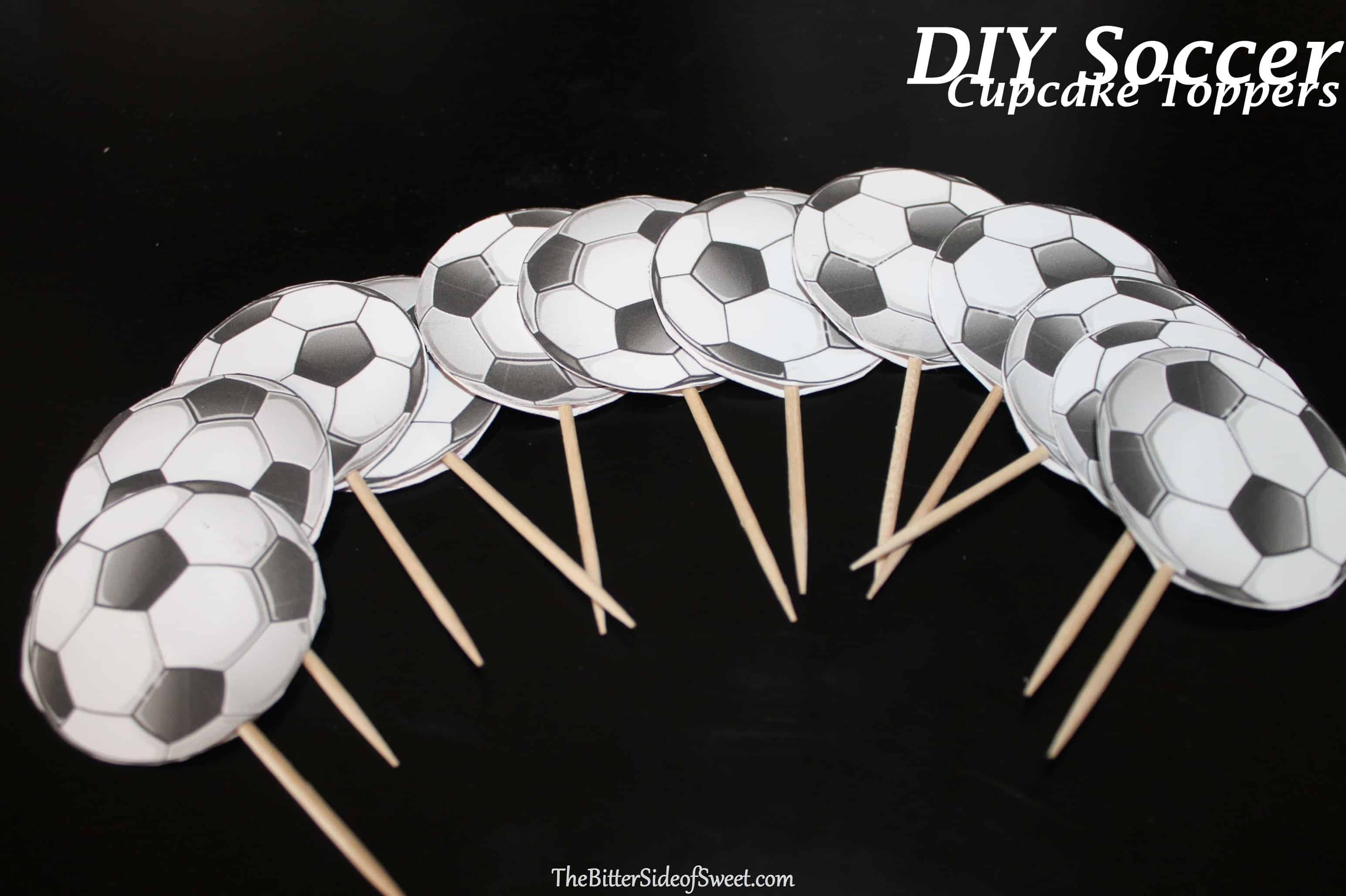 You will not believe how easy these are to make! You will be able to jazz any cupcake up with your own homemade cupcake topper! It was quick, easy and satisfying to complete!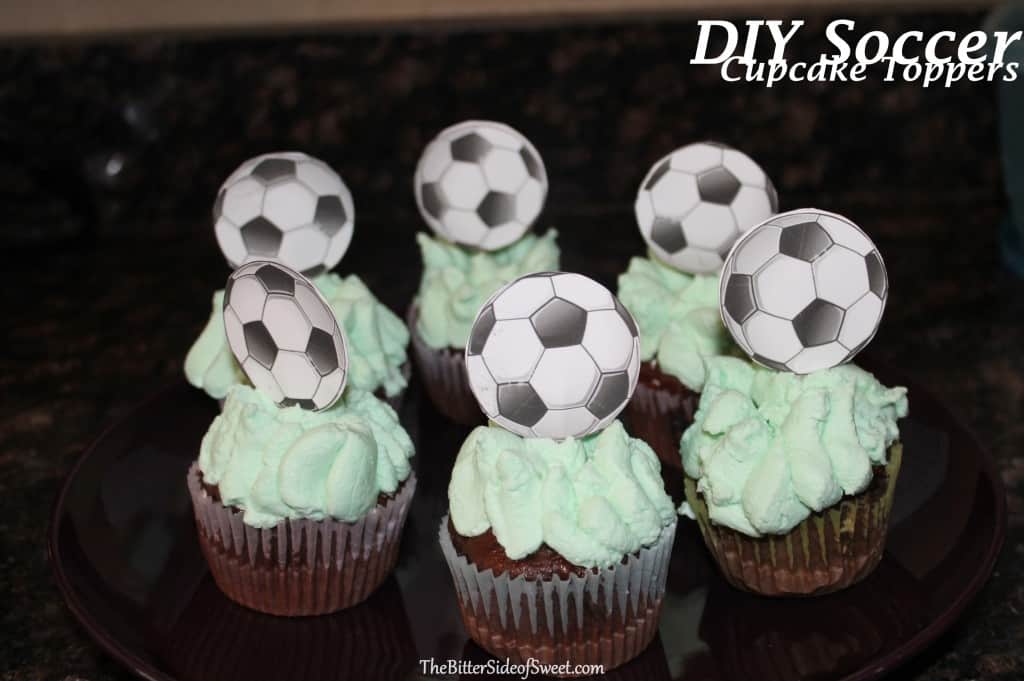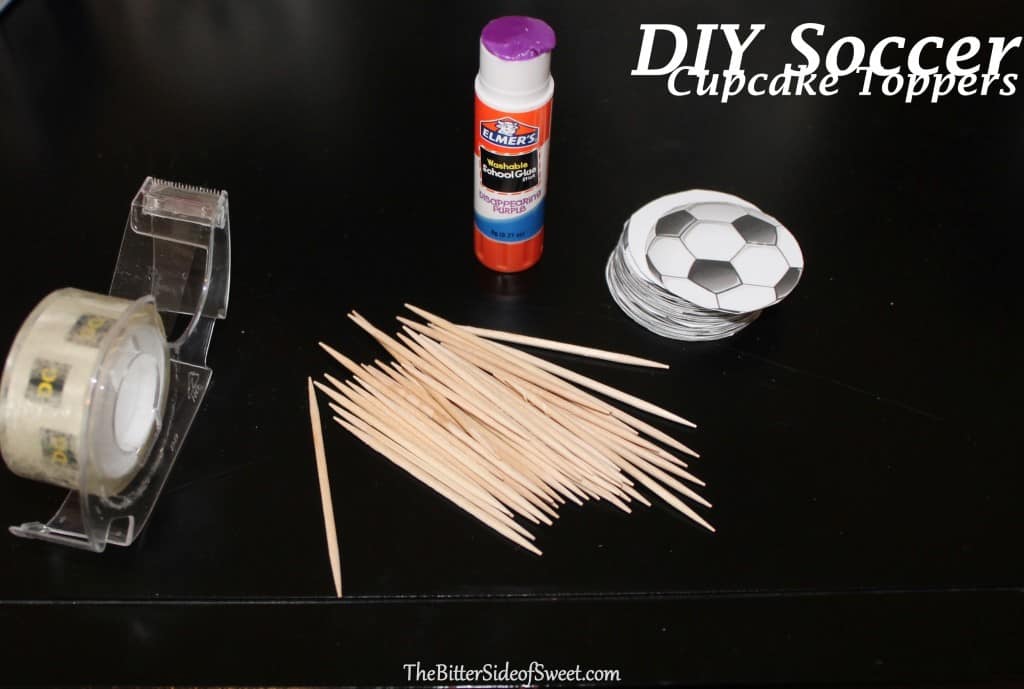 With just a few tools that you already have around the house you can make these in no time. I used tape, glue, toothpicks, and cut out soccer balls.
I found a soccer ball image online that I wanted to use. I put it into a word document. I copied it to make 12 on a page, then printed 2 pages. Cut them and they were ready to go.
I taped the toothpick onto the back of one ball then I added glue to both balls before I put them together. I really wanted them to hold up nicely and not fall apart.
I did these because we are having a birthday in the family this week and we did some celebrating over the weekend.
The most fun about this was that the kids and I made by hand most of the party decorations.
We spent a couple of days planning, scheming and working on all of our different projects that came together to put on one great party!
We did some other ideas as well. One I made my Cool Mint Oreo Granola, printed out the black and white paper and put them around the cups to look like referee shirts. Next I tried to make a pizza to look like a soccer ball as well.
Want to connect more with TheBitterSideofSweet? Follow at:
Facebook | Bloglovin | Pinterest | Instagram
DIY SOCCER CUPCAKE TOPPPERS
What you will need is:
glue stick
24 soccer balls
12 toothpicks
tape
scissors
Directions:
1. Cut out your soccer balls from your template that you made.
2. Take one and tape a toothpick to the side that is white.
3. Take the glue stick and glue around the edges of that ball and another ball. Press together.
4. Allow glue to dry and you are done! ENJOY!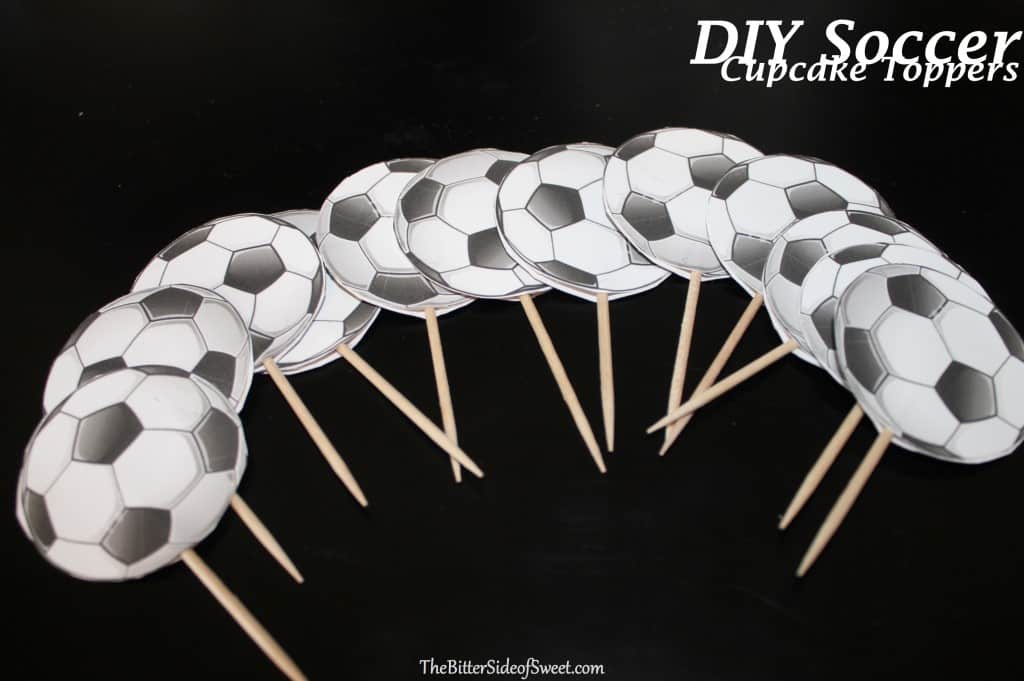 This is linked over at:
PintSizedBaker  InsideBruCrewLife