Take a fun childhood treat and turn it into breakfast or dessert! These Cosmic Brownie Croissants will bring back all of the memories!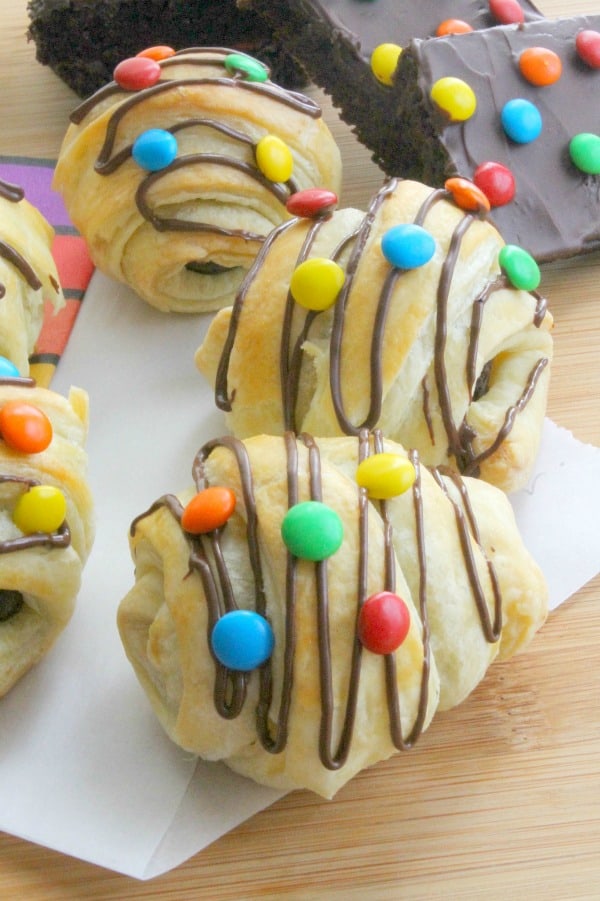 When I was a kid my mom used to buy all the Little Debbie snack cakes. I mean seriously we were never without. There were six of us kids so she definitely needed to keep a variety on hand. I would have to say as a kid my favorite snacks were oatmeal cream pies and nutter bars. When I wanted something chocolate I would reach for cosmic brownies or star crunches.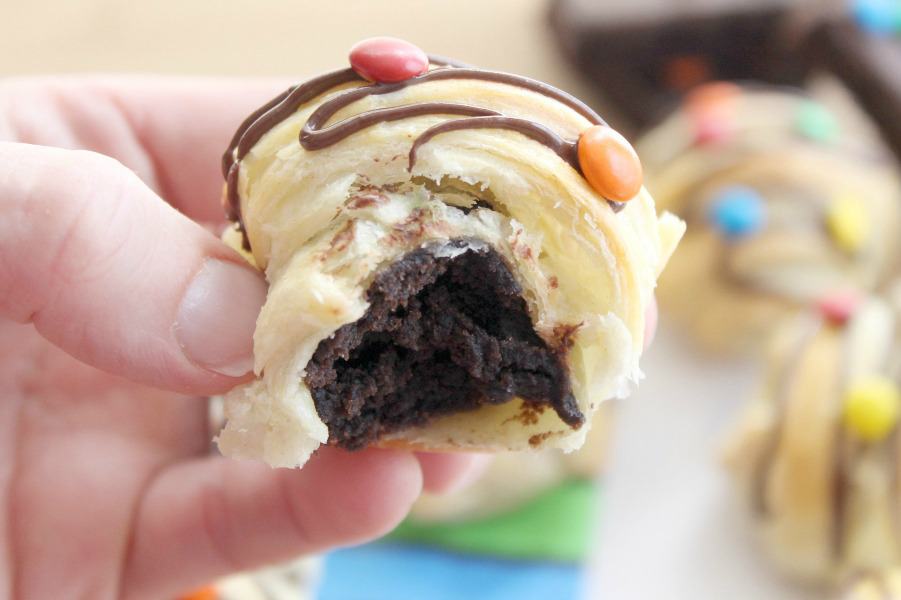 Now that I have my own kids I try to introduce them to foods that I ate as a kid but we do it in moderation. My oldest daughter is now running track and I am having a hard time keeping her feed. She craves hamburgers every afternoon and always something sweet later. Although I do not cave into these cravings, normally I do try to get her something to satisfy her such as mint chocolate donut holes or ham and cheese quesadillas!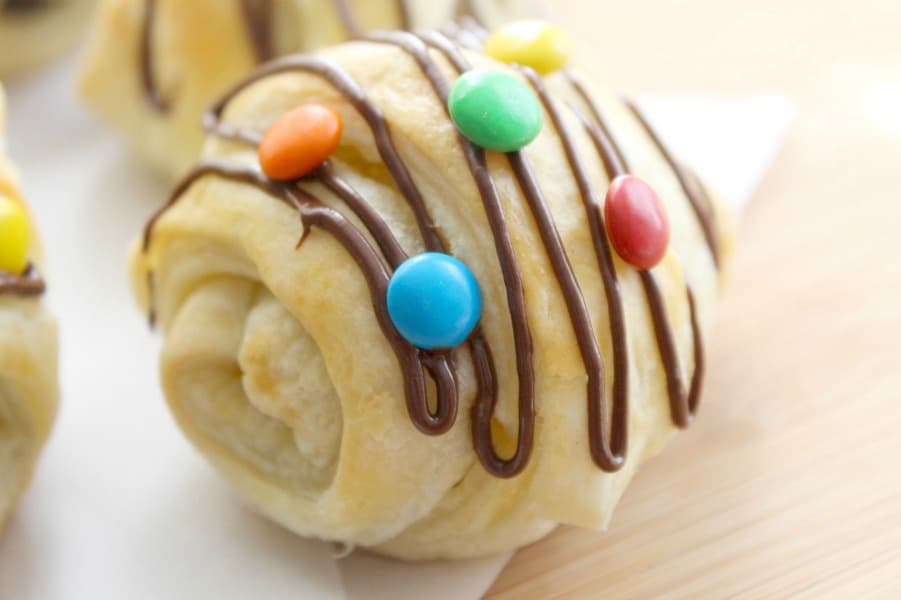 One afternoon she came home to these Cosmic Brownie Croissants sitting on the counter.
Let's just say I was the mom of the year for these! She could not get enough, which it is probably good the recipe only makes 10! To top it off I actually made some boxed brownies to go along with them, just because I had extra batter and didn't want to waste it. Her friends at school were pretty happy with all of the treats too!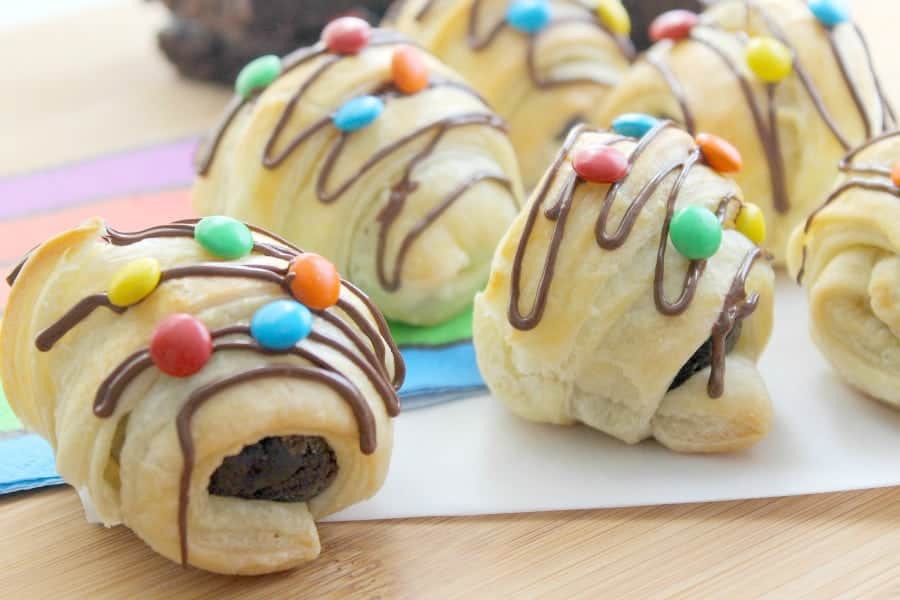 This recipe might sound intimidating but it is actually pretty easy. I decided to buy a boxed brownie mix to make my life just a little bit easier. I didn't have to have a bunch of ingredients just the mix, oil, eggs and water plus the puff pastry and some chocolate to drizzle on top. Oh and don't forget the mini m&m's! Those were the fun part! So when you are looking for a memorable treat try these Cosmic Brownie Croissants Recipe!