Make breakfast time easier with this time saving Chocolate Peanut Butter Sheet Pan Pancake! They are full of peanut butter flavor and chocolate!
This post and recipe was created for #Choctoberfest! I was sent samples by Davis Chocolate but as always opinions are 100% mine.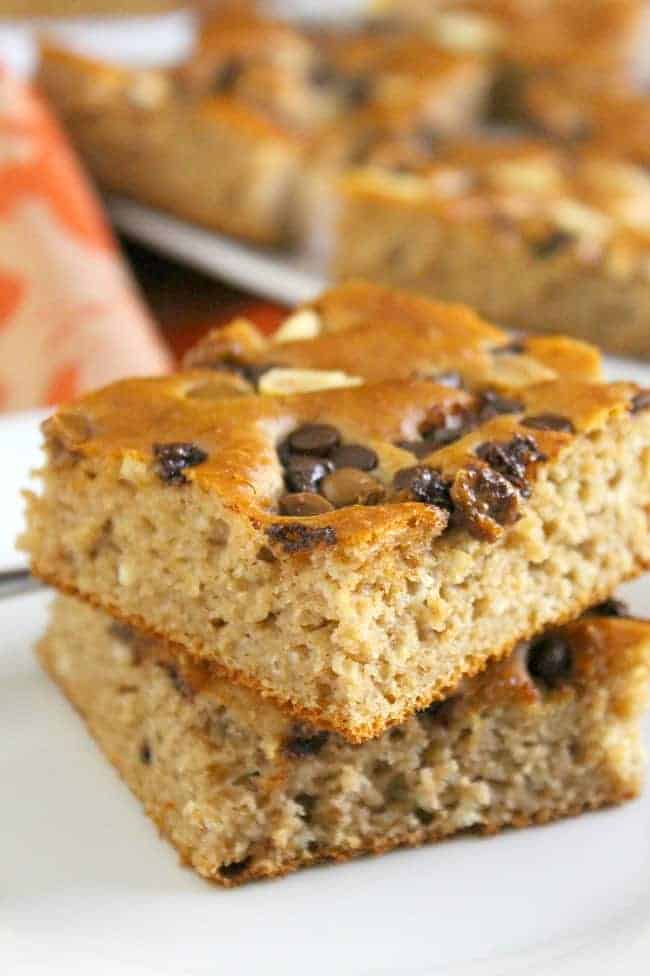 Happy Friday all! Today is my last post for #Choctoberfest! It sure was fun creating three different recipes to include chocolate! It was also fun giving you guys a chance to visit other websites AND having a giveaway attached. Make sure you visit Pumpkin Cinnamon Hot Chocolate and Triple Chocolate Monkey Bread post!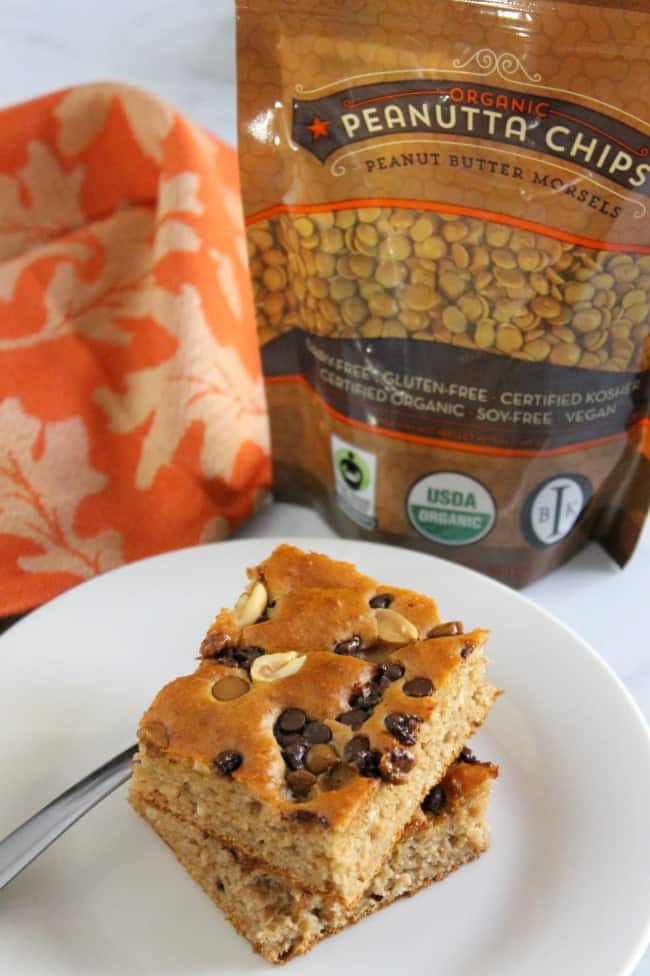 So about this sheet pan pancake! I saw a video for this on Facebook and I knew immediately I needed to try it!
There is nothing I dislike more than standing in from of a stove for 45 minutes on a Saturday morning to make pancakes for the kiddos.
Now don't get me wrong! I enjoy making them pancakes but it can be quite daunting to do it at 7:30am on a Saturday or Sunday! I'll do it but it is something I'd rather not.
The reason is because I do not have a griddle anymore so it can take almost a good hour to cook an entire batch of pancakes. Well this completely solves my weekend blues! 🙂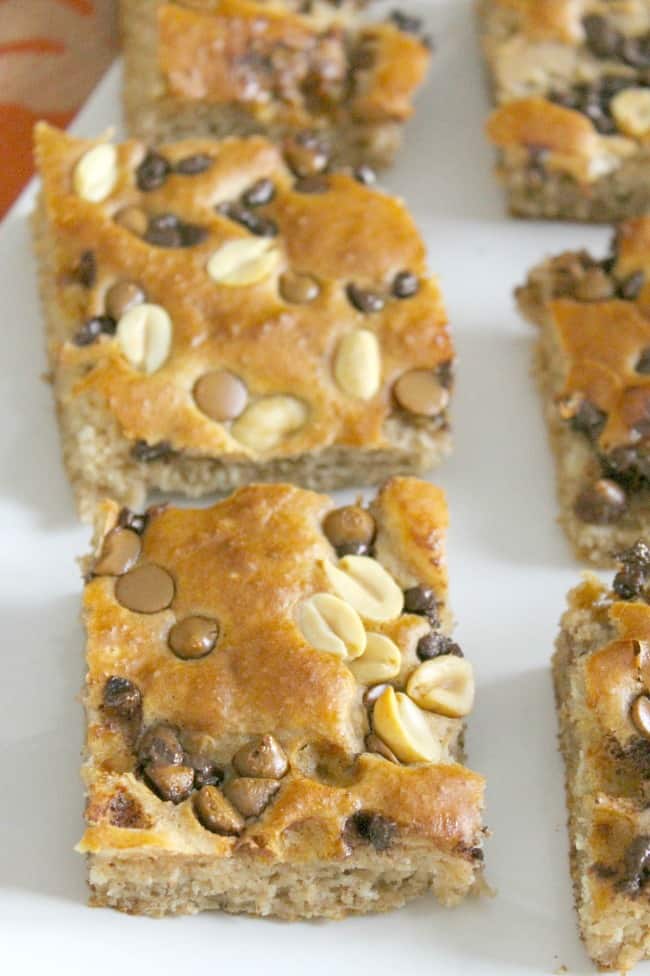 To make this I used boxed pancakes mix, some eggs, milk and of course my topping of choice! We have actually made these three times for the kids.
It's easy to take the leftovers and freeze them and pull them out for the next weekend. Something I have done as well is I also will pull them out and send them in their lunchbox every few weeks! THEY LOVE IT!
For flavor I added Davis Chocolate Peanut Butter Morsels. They are the only organic peanut butter morsel on the market so if you are looking for some, look no further! They are also soy free/dairy free. Which is perfect for us because my husband has taken dairy out of his diet! He can surely snack on these!
The peanut butter flavor comes out really well in these pancakes mixed with the chocolate chips and topped with a little crunch from peanuts!! ENJOY!
Want to connect more with TheBitterSideofSweet? Follow at:
Facebook | Pinterest | Instagram | Twitter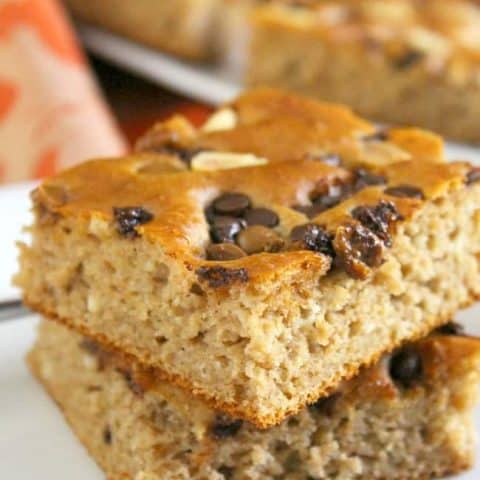 Chocolate Peanut Butter Sheet Pan Pancake
Ingredients
4 cups buttermilk pancake mix
2 cups milk
4 brown eggs
1 tablespoon cinnamon
1/3 cup Davis Chocolate Peanut Butter Morsels
1/3 cup mini chocolate chips
1/3 cup peanuts
Instructions
Preheat oven to 425 degrees F. Line baking sheet with parchment paper, set aside.
Mix together pancake mix, milk, eggs, and cinnamon.
Pour into sheet pan.
Top with Davis Chocolate Peanut Butter Morsels, chocolate chips and peanuts.
Bake for 12-15 minutes.
Serve and ENJOY!
Notes
Pancakes can be frozen for up to 1 month.