Cake like Chocolate Flax Brownies that are egg free with the slight taste of coconut!
I am honored to be a Stonyfield Clean Plate Club Member. This post is in partnership with Stonyfield and Barlean's. As always, all opinions are 100% my own. Thanks for supporting the brands that allow me to share quality content and recipes with you!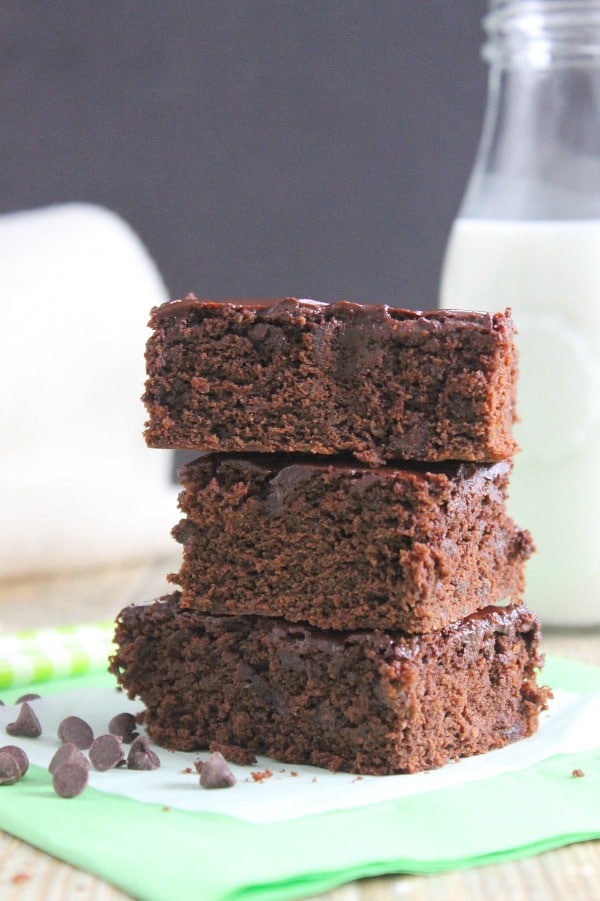 The last time I was here I was reminiscing about Italy, summer and pie. Well then the weather decided to turn cold again and I headed into the kitchen to bake!
I am the type of person who finds solace in baking. When I am feeling down, anxious or just under the weather a bit it does my soul good to be in the kitchen creating.
For that one hour that I am mixing, stirring, and putting something amazing together I feel like I can leave out the world and just put all of my energy into what I am creating.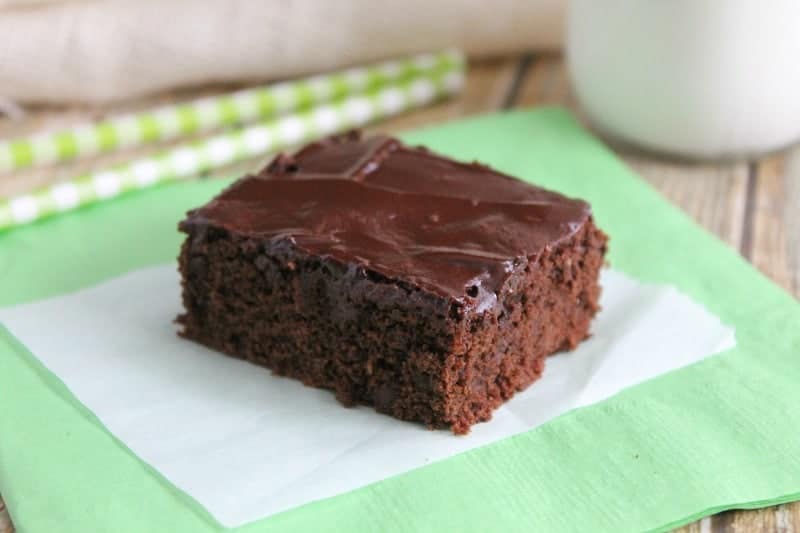 That is kind of how these brownies came along. I already knew the basic ingredients to brownies so I pulled them all out then I started to look around and found some help from Barlean's and Stonyfield. They sent me a few ingredients and some recipe books to get me baking. I had never used Forti-Flax before but it has a lot of fiber and OMEGA-3 in it, which is something I have been trying to add to our diet. I added yogurt to the recipe because I knew I would not be adding egg and it helps bind the mixture together!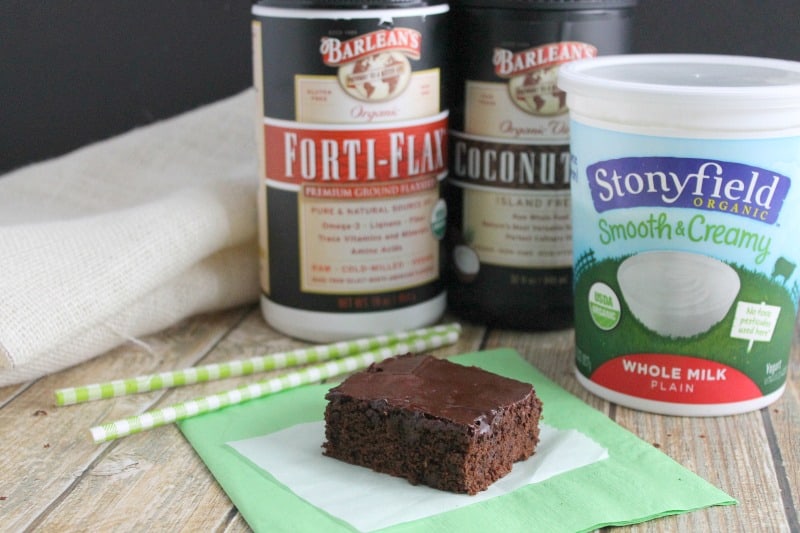 Bakers Tips:
I would recommend using a metal pan rather than a glass baking dish. The metal pans tend to more square and this would allow you brownies to cook evenly.
When adding dry ingredients to wet ingredients, do this slowly or you will have flour everywhere!
These brownies are more cake like. If you like a fudge type brownie, you can simple melt your coconut oil instead of keeping it solid.
To make your brownies with more moisture you can add an egg to the wet ingredients.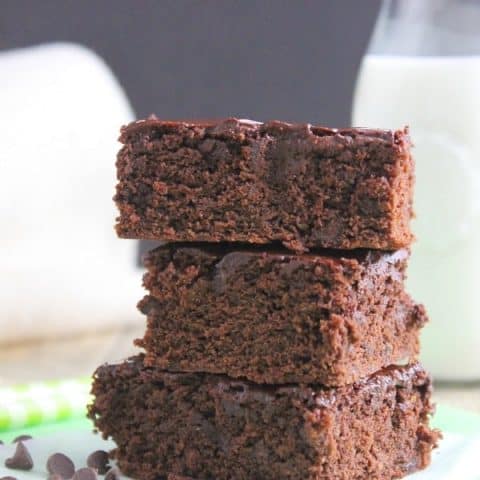 Chocolate Flax Brownies
Ingredients
1 1/2 cup all purpose flour
2 tablespoons Barlean's Forti-Flax
1/2 teaspoon baking powder
1/4 teaspoon baking soda
1/2 cup cocoa
1/3 cup Barlean's Organic Virgin Coconut Oil, solid
1/2 cup sugar
1/2 cup coconut palm sugar
1/2 cup Stonyfield Whole Milk Yogurt
2 teaspoons vanilla
1/2 cup mini chocolate chips
1/3 cup mini chocolate chips, optional
1/4 cup heavy cream, optional
Instructions
Preheat oven to 350 degrees. Spray an 8 X 8 baking dish with non stick cooking spray and set aside.
In a small bowl whisk together flour, Barlean's Forti-Flax, baking powder, baking soda and cocoa.
In mixer add sugar, coconut palm sugar, and Barlean's Organic Virgin Coconut Oil. Mix until creamy and smooth. Add Stonyfield Whole Milk Yogurt, vanilla and mix untill combined.
Slowly add dry ingredients. Continue to mix until combined.
Stir in chocolate chips.
Spread into baking dish and bake for 30-40 minutes or until tooth pick inserted comes out clean.
Optional topping:
Microwave mini chocolate chips and heavy cream for 40 seconds. Stir till creamy and smooth.
Spread over cooled brownies. Cut and ENJOY!
Recipe adapted from Barlean's Vegan Chocolate Flax Brownies