These Cheesy BBQ Shredded Pork Cups are perfect for any game day appetizer!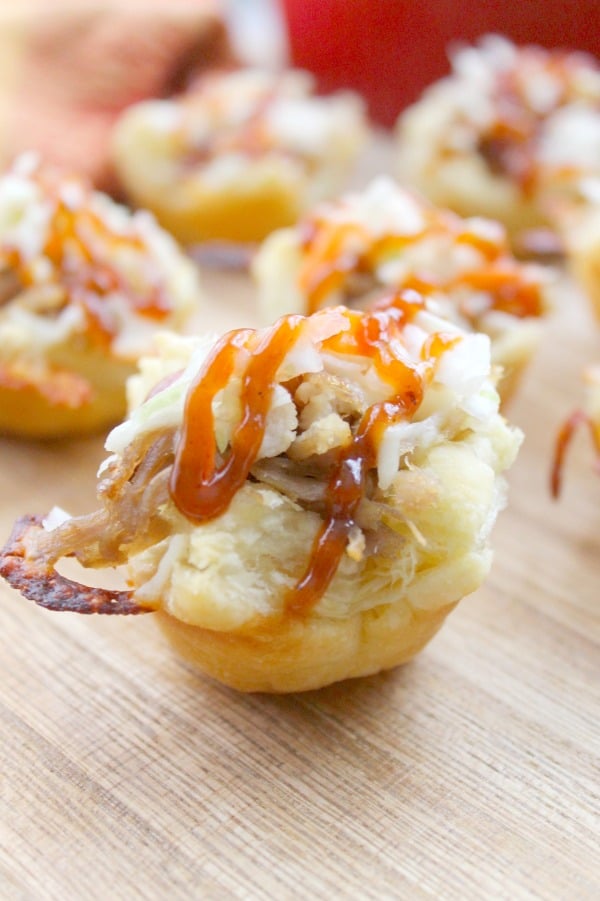 Today I am bringing to you these BBQ Shredded Pork Cups with Cheese! The last time I shared a puff pastry recipe around here was these Cosmic Brownie Croissants. Have you tried them? If not go immediately and do!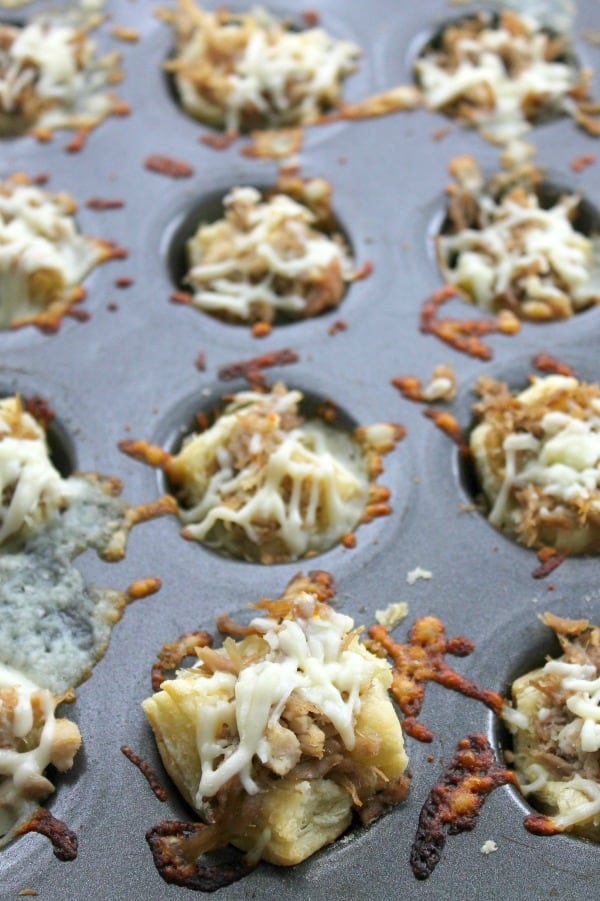 This recipe was made because I actually had some leftover pulled pork in my freezer that I wanted to use up. Once a week I try to pull out my slow cooker and use it. It makes weeknight dinners so much easier when I can come home and the food is already ready! No waiting around for anything to cook. I will also use it on the weekends too. I throw my preferred meat into the slow cooker and then head out to church. By the time we are back lunch is served! But it is okay if you do not have any pulled pork laying around, you can easily buy it from your local grocery store and would definitely make this meal come together a lot faster!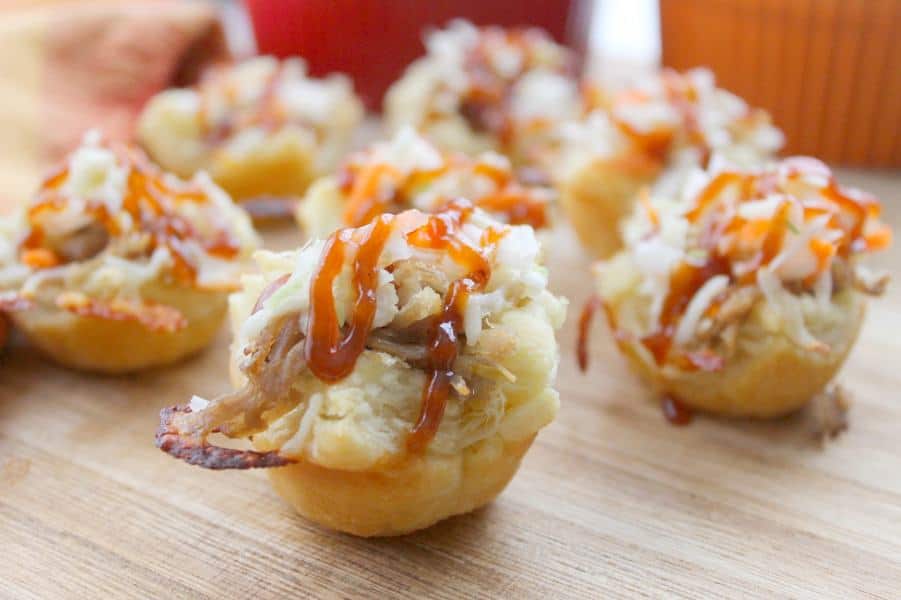 My 14 year old was pretty bummed when I finally did make these pork cups because she gave up pork for Lent, although she loves eating this tuna potato veggie salad that we make often. She sniffed around the kitchen while I was putting them together with a long face. I told her not to worry we would definitely make them again!
I ended up make a really small batch just to feed the two little ones and it was just the perfect size for them!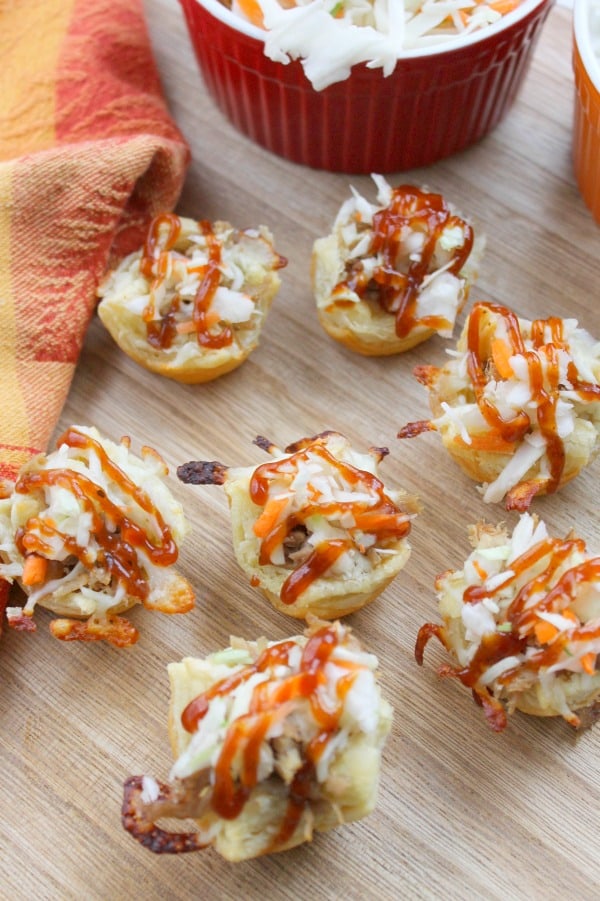 These are perfect to put into the lunch box for the next day. Although I left the coleslaw off and let them add that to the top when they were ready to eat them.
One thing to note about this BBQ Shredded Pork Cups with Cheese Recipe, when cutting your puff pastry make sure you do it just large enough to fit each hole of your mini muffin pan. If not your pastry will come together and you won't have that nice cup shape to put your filling in!