This Cheesy Tomato Pasta Bake is an irresistible casserole the whole family will nosh! It's vegetarian-friendly, and oh so good. Look at that bubbly cheese.
My mother in law will tell you that pasta bakes or pasta al forno is the perfect way to use up leftovers. I couldn't agree more!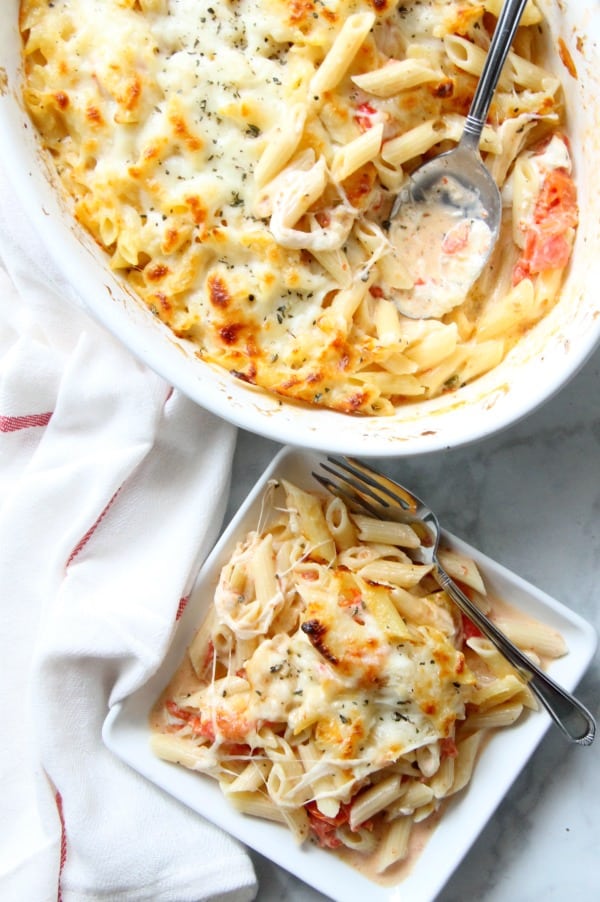 Click here to save this recipe on Pinterest!
We like to repurpose leftover pasta, top it with cheese and you have a brand new dish and an easy dinner!
Lasagna is about the only baked pasta I ever had growing up, but I try to show my kids that you can basically take any ingredients and turn it into a pasta bake.
…