This Chocolate Chip Pumpkin Skillet Cookie is so much easier to make then a batch of cookies! It's super easy to make and perfect for fall!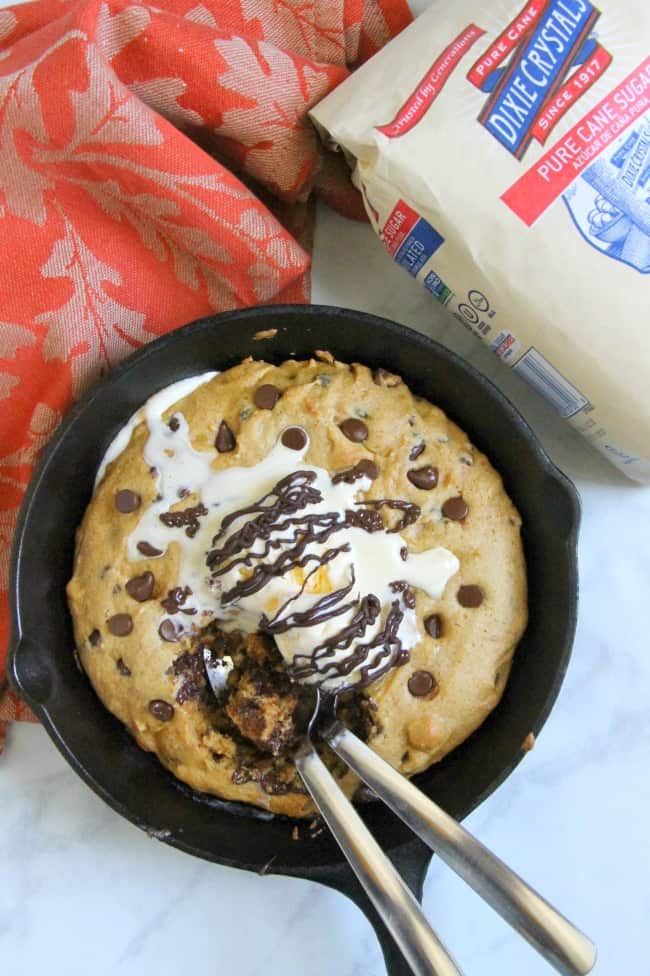 Click here to save this recipe on Pinterest!
Hey guys! You are going to be seeing a lot of me this week! I've got three recipes coming at your for Pumpkin Week and I am super excited!
When it comes to pumpkin I am obsessed and can't get enough! I have no problem opening a can all year round and baking up my favorite treats!
…