My Blueberry Cookies taste like a muffin, so says my 5 year old!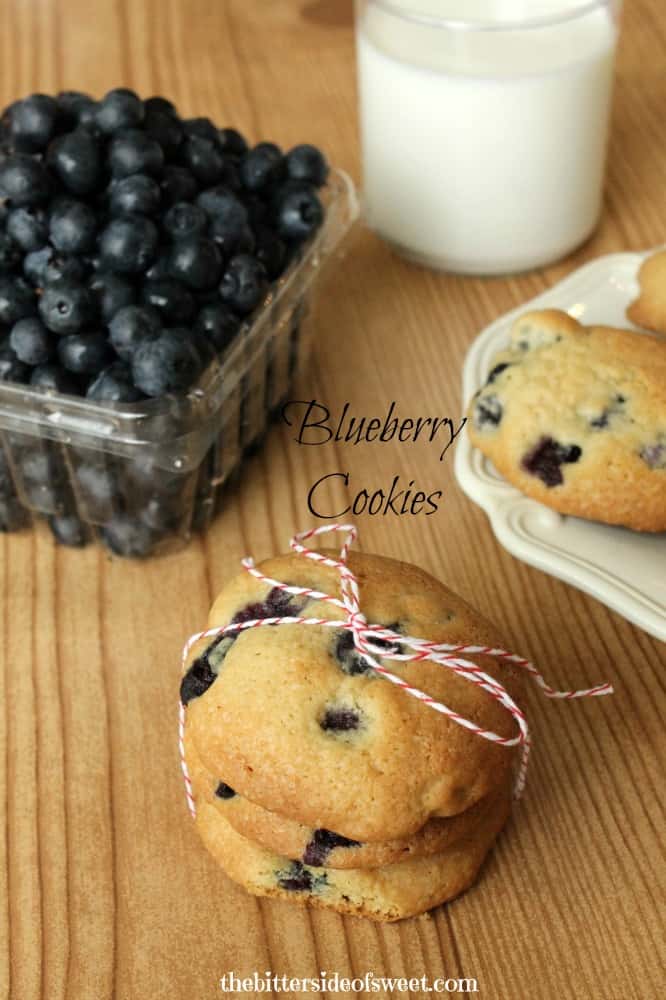 A while back we were in a cooking making mood and decided to throw a batch together. What flavor to make the cookies is always our dilemma. Except on this particular day we decided on blueberries! They are in season and perfect this time of year!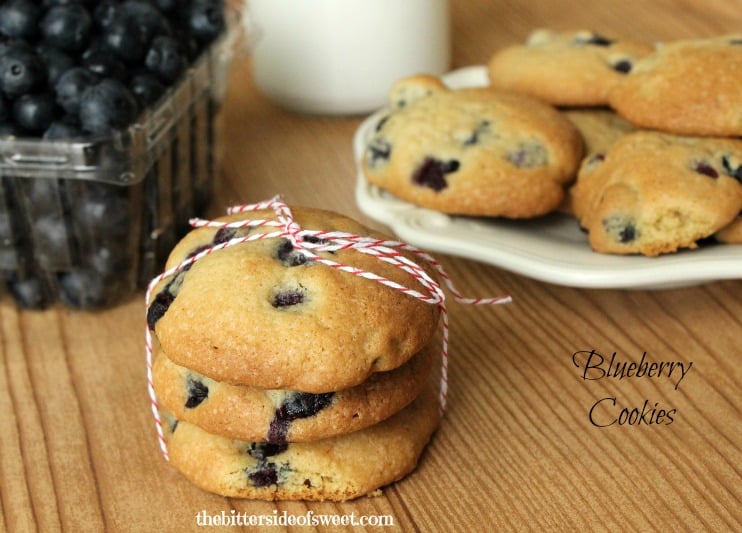 When I tasted them I was like oh man, this is a blueberry muffin in a COOKIE! Of course I thought it was just me.
Later that day when my 4 year old tasted them, she said the same thing! Great minds think alike! ENJOY!
Want to connect more with TheBitterSideofSweet? Follow at:
Facebook | Bloglovin | Pinterest | Instagram | Google+ | Twitter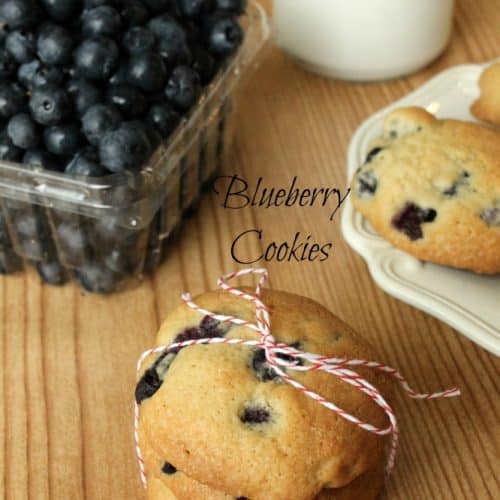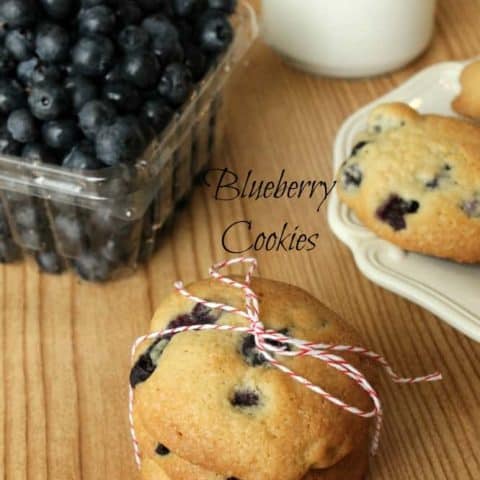 Blueberry Cookies
A cookie that taste like a muffin with fresh blueberries that burst in each bite!
Ingredients
7 tablespoons unsalted butter
⅓ cup brown sugar
⅓ cup white sugar
½ teaspoon vanilla extract
2 eggs
1½ cups all purpose flour
½ teaspoon baking soda
½ teaspoon salt
1 cup fresh blueberries + 1 tablespoon flour
Instructions
In a small bowl add blueberries and tablespoon flour. Stir and set aside.
Preheat oven to 375 degrees. Prepare two cookie sheet pans with silpat or parchment paper.
In mixer add butter, brown sugar, and white sugar. Mix till creamy.
Add eggs and mix till creamy. Add vanilla and continue to mix.
In separate bowl combine flour, baking soda and salt.
Add flour mixture to mixing bowl and continue to mix.
Stir in blueberries.
Using two tablespoons scoop out mixture and drop onto cookie sheets.
Bake for 9 to 11 minutes or until golden brown. Cool and ENJOY!