Did you know that you can have  beautifully made cupcakes that come from a boxed cake mix? And that you can cut the oil out of the boxed cake mix by adding yogurt? That is exactly what I did with these Black and White Cupcakes!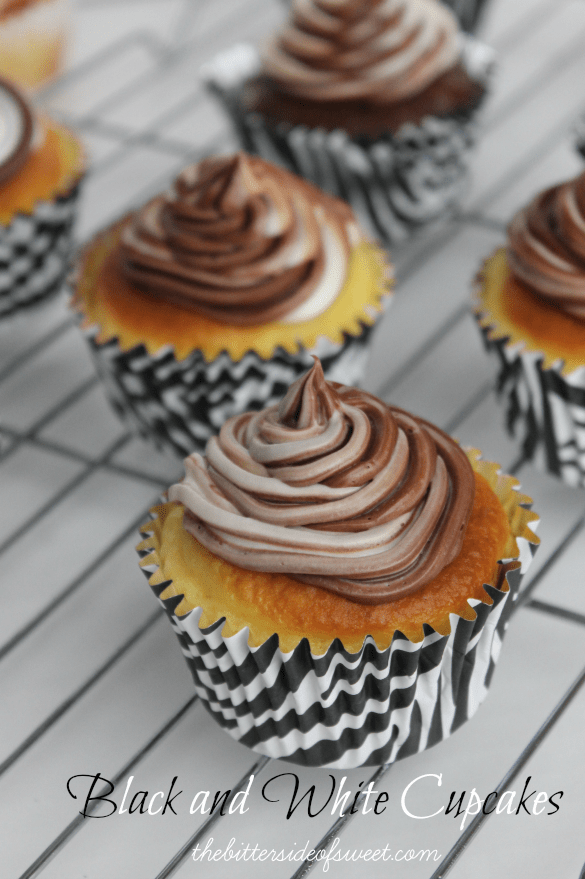 I can not tell you enough about how happy I am with how these cupcakes came out! The cake mix was easy but the technique I wanted to use for the icing was something I had seen before but had not attempted. It was a bit messy to try and get all 48 cupcakes with a nice swirl using icing and I had to wash my piping bag out several times but in the end I think it was worthy the extra effort!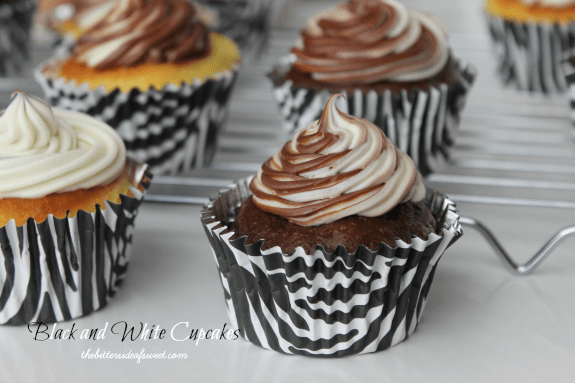 The next thing I did to these cupcakes was use Candiquik to make musical notes to put on the top of these. Guys I don't think I will ever melt chocolate chips again. Candiquik was the easiest chocolate to use and tasted great! What is so great about it is that when you are done you can let the remaining chocolate cool down and become solid again and then you can reuse it.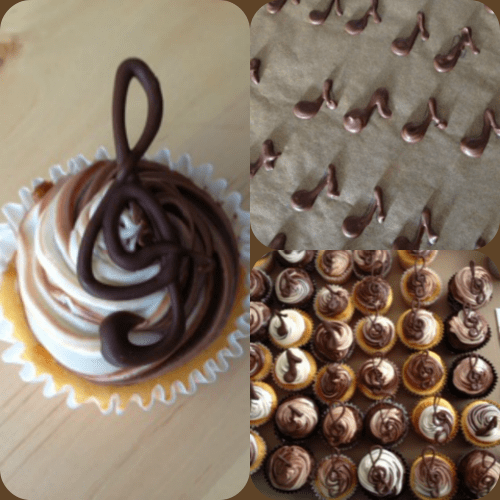 I actually did about 25 to 30 treble clefs till I realized (actually my hubby told me) that they were backwards. So you know what I did? I picked them up off my parchment paper added them back to the Candiquik container and melted them again. So NO wasted chocolate! Believe you me, that is a good thing when you us a lot of chocolate and it can get expensive!!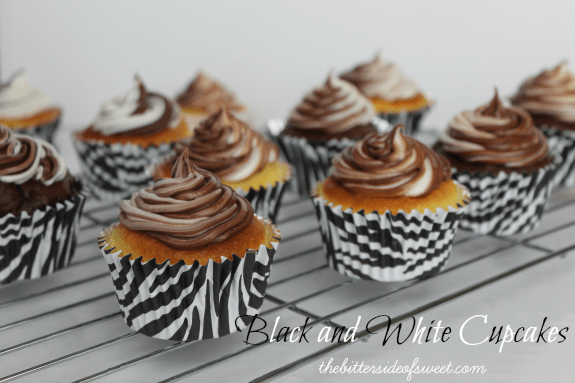 So who says you can't grab a cake mix, some canned frosting and not be able to turn out a great look and great tasting cupcake! This is a great alternative when you don't have time to do homemade baking. We can call this semi-homemade! ENJOY!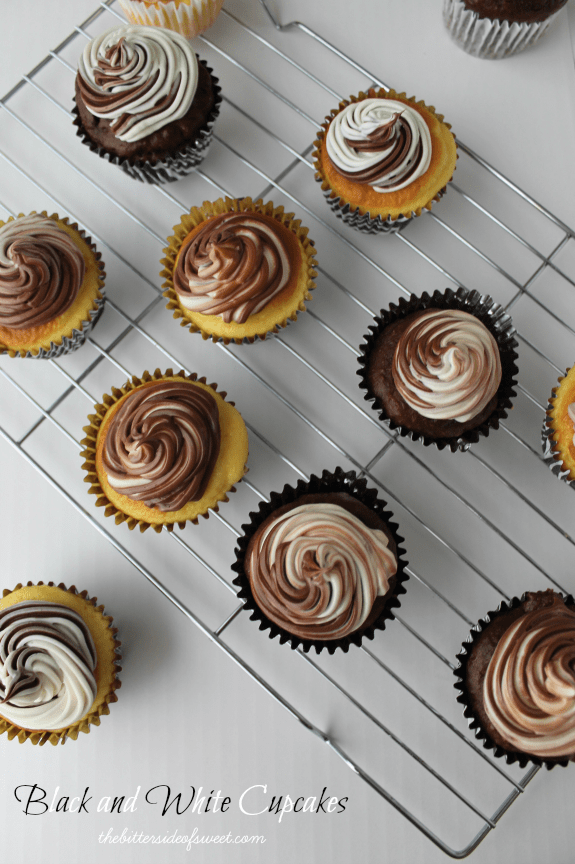 Don't forget to follow theBitterSideofSweet on your social media!!
Facebook | Bloglovin | Pinterest | Instagram | Google+ | Twitter
Black and White Cupcakes
Total Time:
1 hour
22 minutes
Beautiful black and white boxed cake mix cupcakes with greek yogurt instead of oil.
Ingredients
FOR THE YELLOW CUPCAKES:
1 box, 18.25 oz butter golden cake mix
1 cup non-fat plain greek yogurt
1/2 cup water
3 eggs
FOR THE CHOCOLATE CUPCAKES:
1 box, 18.25 oz devils food cake mix
1/3 cup non-fat plain greek yogurt
1 cup water
3 eggs
FOR THE ICING:
2 16.oz cans of vanilla frosting
2 16 oz.cans of chocolate frosting
Instructions
Preheat oven to 350 F. Prepare four 12- cup muffin tins with cupcake liners
For the yellow cupcakes:
Add the cake mix, yogurt, water and eggs. Beat until creamy.
Pour into prepared muffin tins.
Repeat for the chocolate cupcakes.
Bake for 18-21 minutes.
Remove pans from oven and set on a rack. Cool completely.
TO FROST THE CUPCAKES USING THE SWIRL AFFECT:
Using a pastry bag spoon 1/4 cup of chocolate frosting into one side of the pastry bag. Spoon 1/4 cup of vanilla frosting into the other side of the pastry bag.
Pipe onto cooled cupcakes.
Continue to repeat until you have frosted all cupcakes. ENJOY!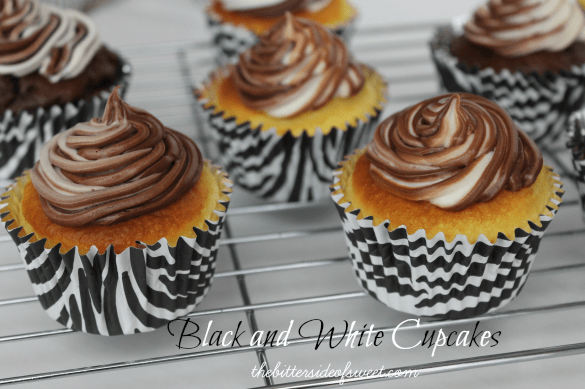 Want more cupcakes? Here you go!
Gluten Free Cupcakes with Mint Chocolate Cream Cheese Icing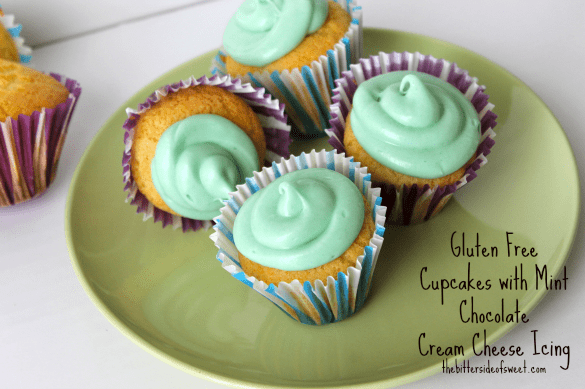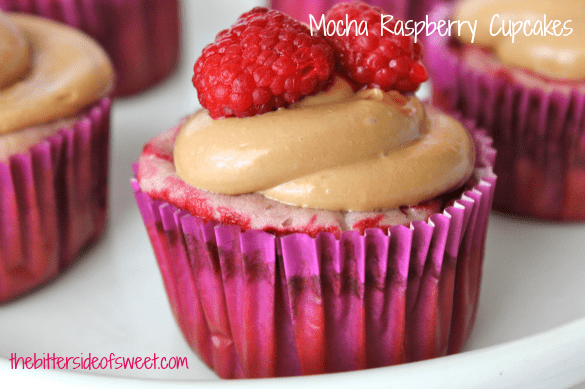 Cotton Candy Funfetti Cupcakes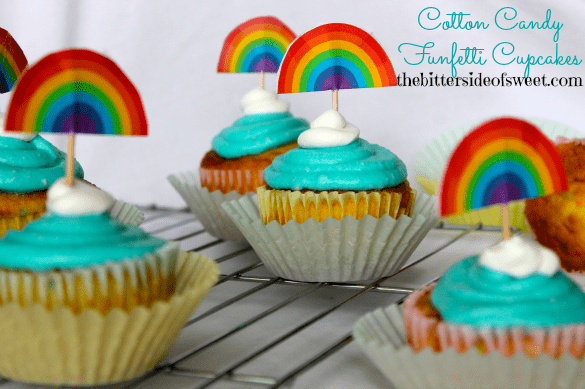 this recipe may be linked at these sites!