Enjoy an Apple Cinnamon Danish Pastry with a cup of tea. Great for breakfast, brunch, or just because! Perfect way to use up apples from apple picking!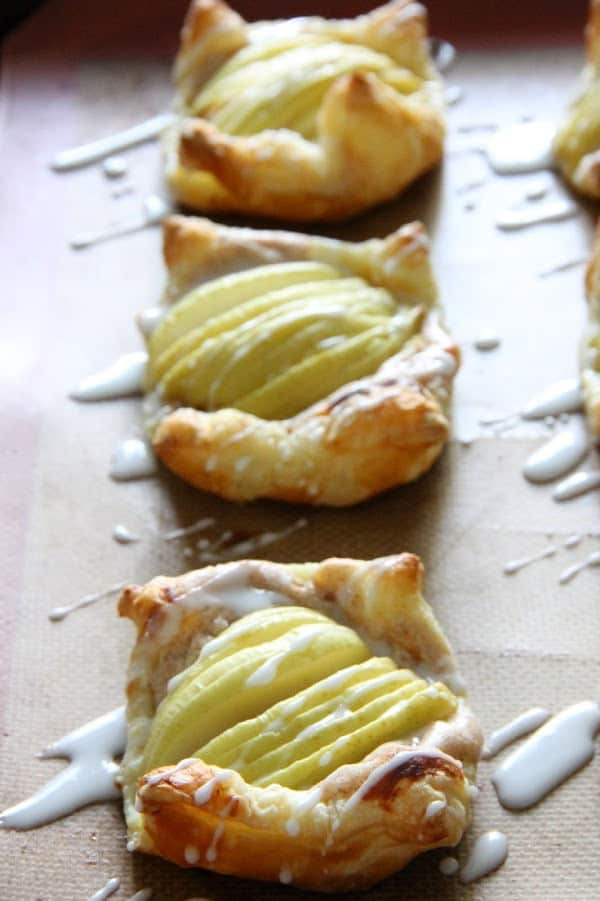 I love that apples are prominent all year long so we don't have to wait for a certain time of year to make apple treats and desserts. But in fall, I do tend to go all out!
There is just something warm and cozy about a warm danish full of cinnamon and apples!
Click here to save this recipe on Pinterest!
So, I talk to you a lot about how Italians enjoy their pasta dishes but when it comes to cinnamon it's a different story.
Cinnamon is just not a common spice to use in pastries and desserts. You tend to find nutmeg, cardamom and anise.
When we were in Italy last November I made the family these pumpkin pie turnovers. While they liked the turnovers, they were not a fan of the cinnamon. Oh well, more for me!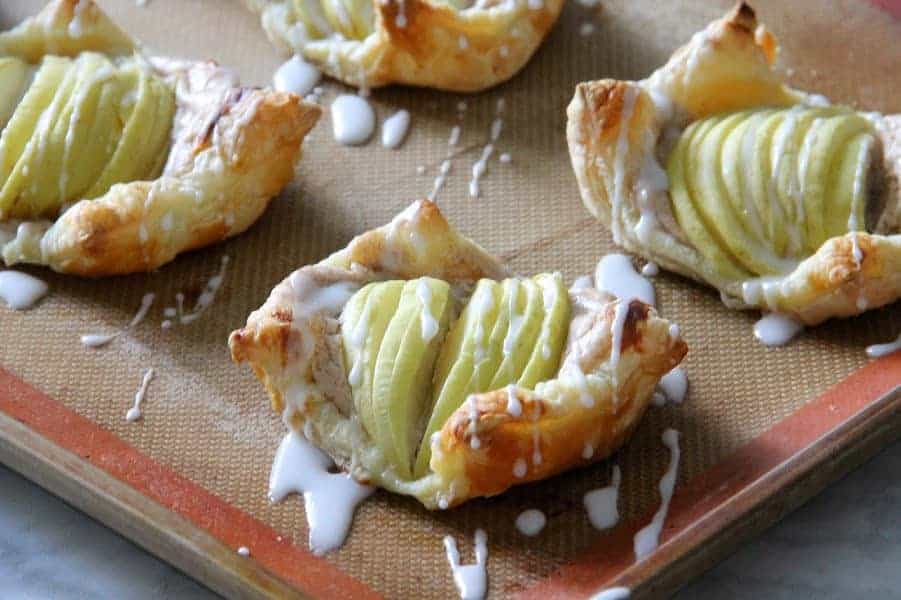 FOR THE PASTRIES:
For these pastries, a few simple ingredients are needed.
I used puff pastry. Thaw it for at least 20 minutes before you start to roll it out.
If it is too cold you won't be able to get nine pastries out of one sheet. You might only get six, so the pastry needs to be good and thawed.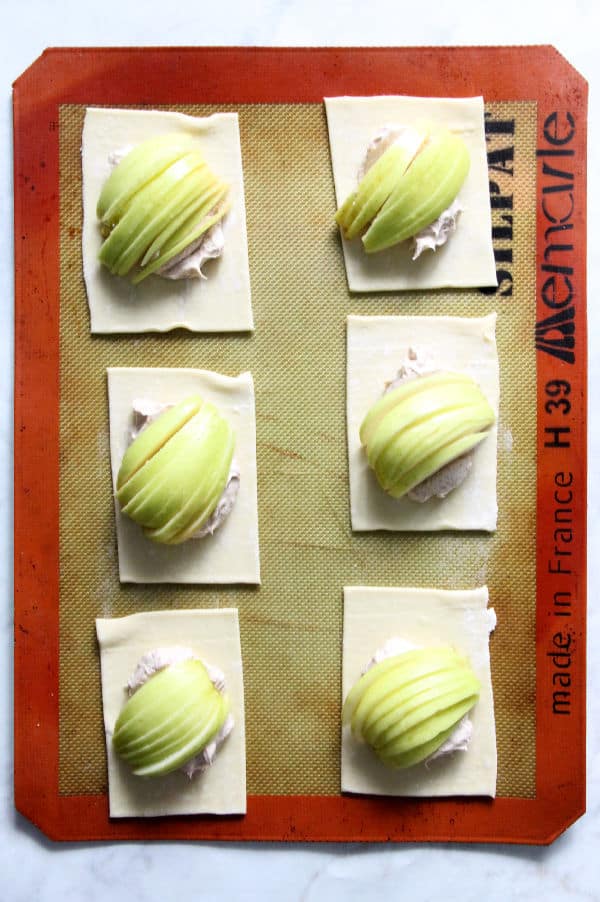 FOR THE APPLES:
For the apples, I went with green apples because I like the tartness of them that goes so well with the sweetness of the cream cheese.
Any variety can be used, but I had green apples on hand, so I went with that. Lastly, you can definitely use more than eight slices per pastry.
I only had a few apples in my refrigerator, so I kept the amount low. If you want to use more, go for it!
Folding the pastry around the apple is super simple. Don't worry too much if the pastry is covering the apple slices.
It will unfold a little during the cooking process.
Make sure to use the egg wash. This will give it a nice golden color and help the pastry stay in place.
Looking for more danish recipes? How about this lemon raspberry danish or these strawberry cream cheese danishes? ENOY!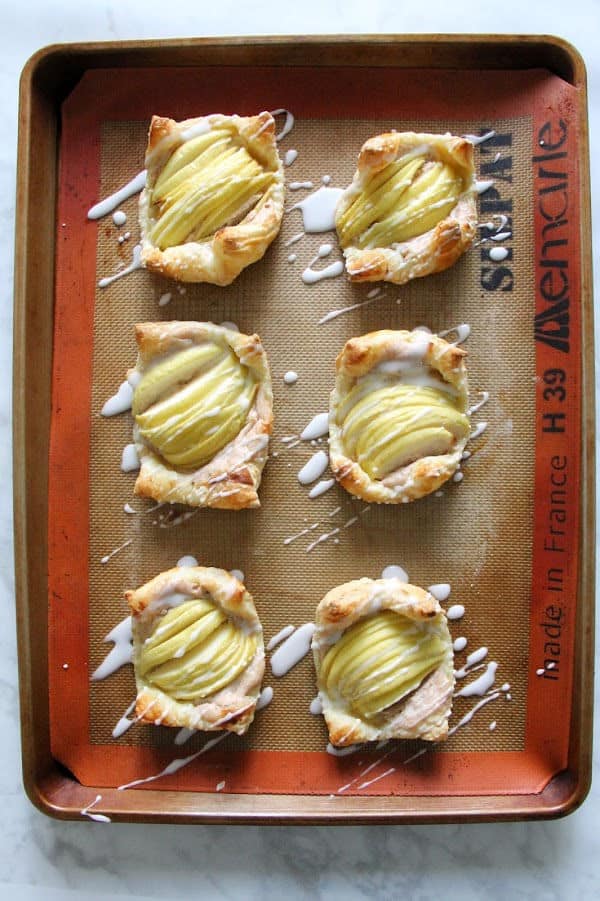 Want to follow along?
If you're on Facebook come check out this fun little group I've got going on. Instagram is a fun resource I'm using right now. If you make any recipes make sure to tag them #bittersideofsweetrecipes so I can see your creations!
Want to connect more with The Bitter Side of Sweet? Follow at:
Facebook | Pinterest | Instagram | Twitter
Apple Cinnamon Danish Pastry was originally posted on Food Fanatic!