Spinach Mushroom Quiche Bites are light and easy, and oh so good! They are perfect for breakfast or lunch or serve them up at your next party!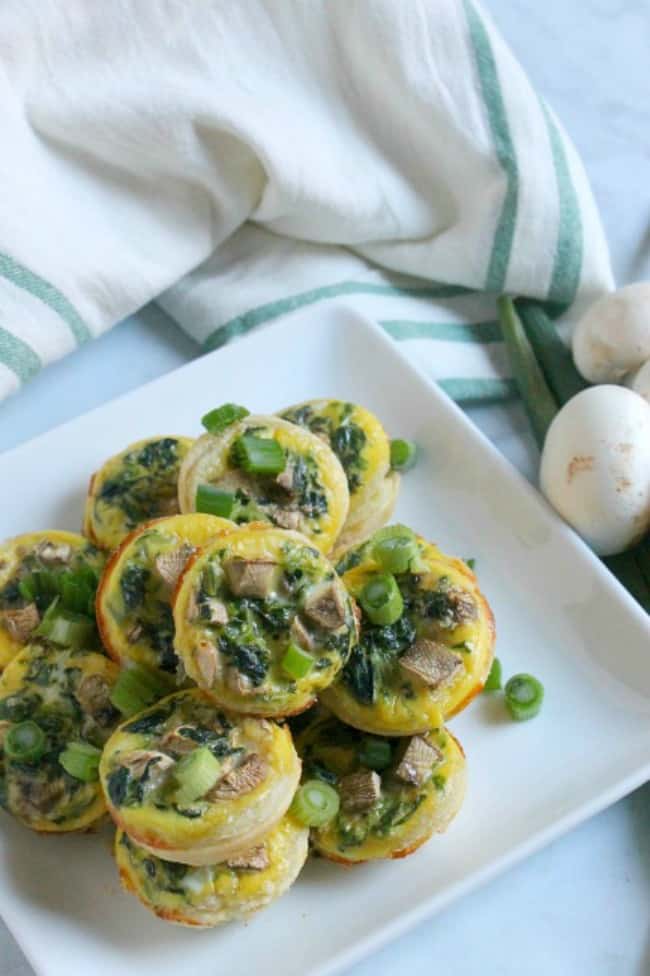 Happy New Year folks! Who can believe that we are already into 2018? I can NOT! It seems like 2017 went by super-fast.
Now that we are in a new year I know what you are thinking. Healthy foods, right?
Well I am a strong believer in balance, even though you know how much I like my sweets like these apple pie cinnamon rolls. But when we need balance it is good to make something like this Individual Puff Pastry Chicken Pot Pies.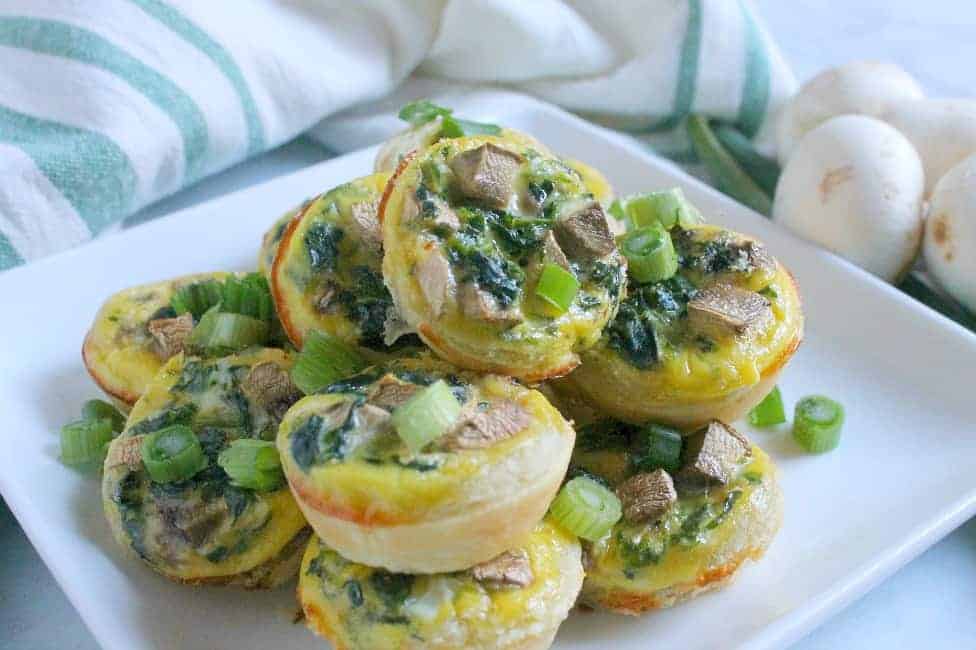 When thinking about balance I thought of these Spinach Mushroom Quiche Bites. They are a little tasty tidbit that is packed full of flavor and perfect for getting your veggies into your day!
A while ago I made a Mini Crab Quiche Bites and couldn't help but think I wanted to make a version without the crab, but I knew I needed to add something else to them. Spinach and mushroom were obvious choices for me because those are staples in my refrigerator.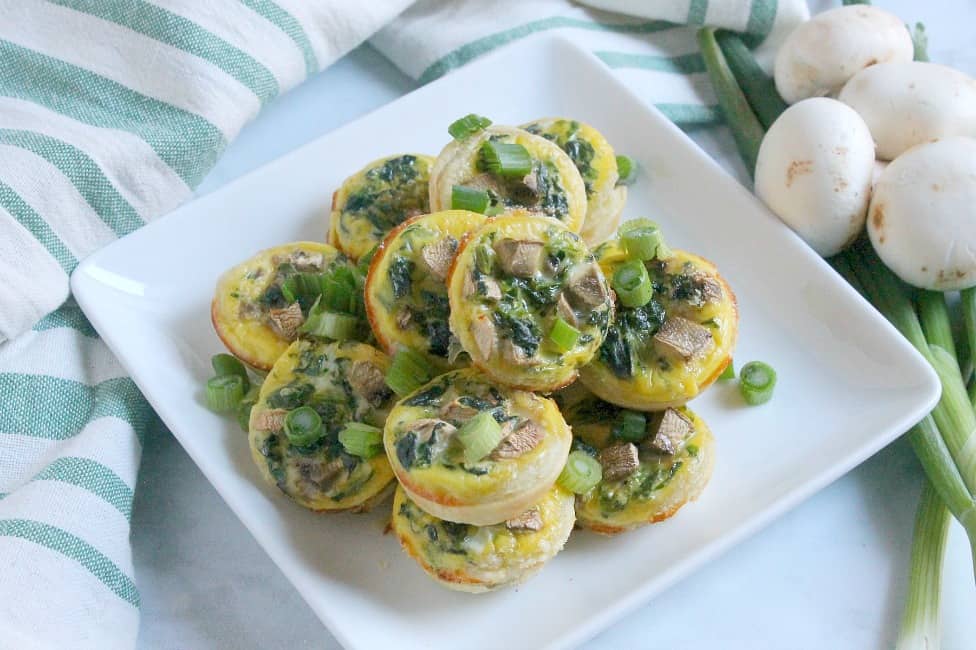 What is so great about these is that they are very versatile. You can basically add anything to them. I know I definitely want to try bacon and cheese!
Yum! Wouldn't that be great!!
Here are a couple of tips to get you started!
●        Three eggs goes a long way with these bites, so don't worry, IT'S ENOUGH!
●        I only added garlic powder to mine to season them but go crazy, add whatever you'd like!
●        I chopped my mushrooms really finely, they float to the top when baking so I didn't want them to be too large and overtake my bites.
●        I used frozen chopped spinach but you could use fresh spinach chopped finely.
If you are looking for more breakfast foods try this Sausage Egg and Cheese Breakfast Tart or this Cherry Cream Cheese Danish Braid! ENJOY!
WANT TO CONNECT MORE WITH THEBITTERSIDEOFSWEET? FOLLOW AT:
Facebook | Pinterest | Instagram | Twitter