Quick, easy Ham and Pineapple Bruschetta! More things to make on your grill!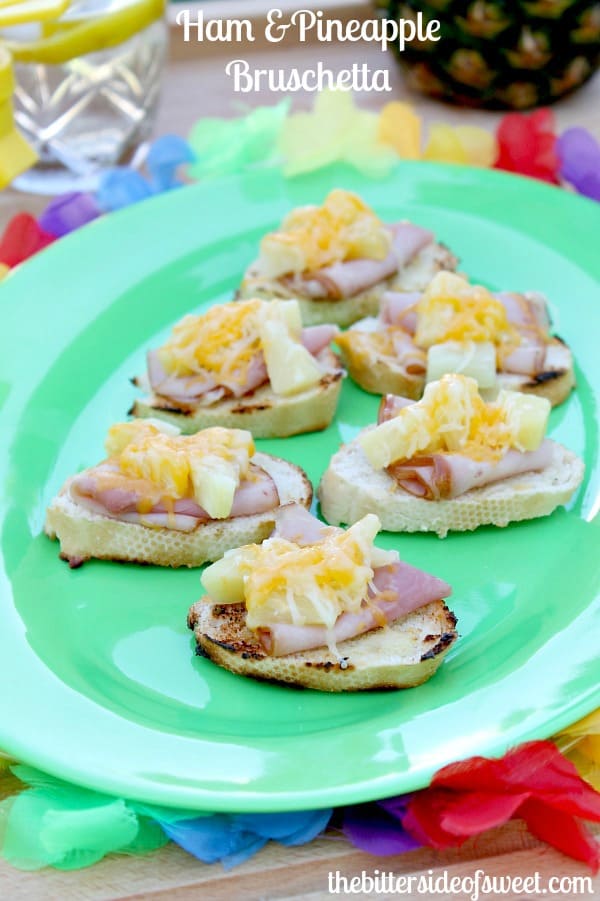 Just popping in quickly today to let you know about another bruschetta that I made! If you remember the last one was with tuna. This time I decided to go a more traditional route with toppings. You know, for those of you who don't care for tuna!
Well you won't want to miss these. Ham and Pineapple are my all time favorite toppings for pizza so it was natural for me to just add them to these bruschetta!
Today I am sharing these over at Juggling Act Mama! Come on over to get the RECIPE and see how to easy and quick these are to make! ENJOY!