We all love celebrating birthdays! Am I right? Today I have a Birthday Giveaway for you! A bunch of us bloggers are joining Julie from White Lights on Wednesday to celebrate her birthday today!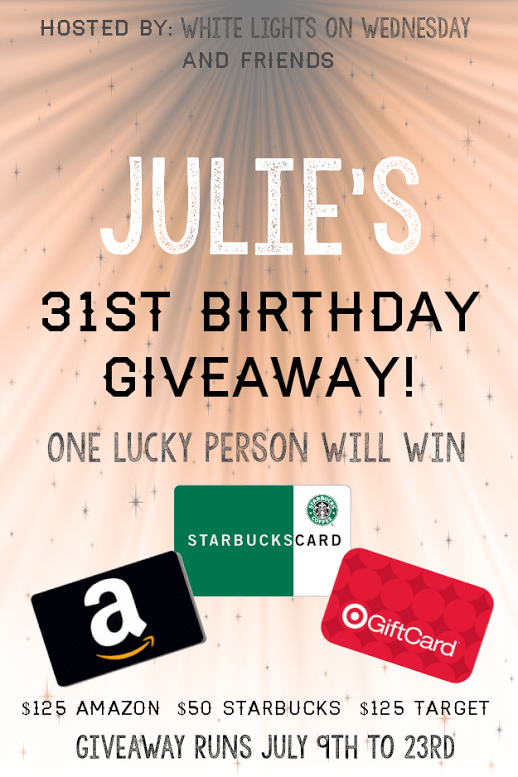 I am loving this giveaway and kind wish I could win because there are some FABULOUS prizes coming our way! You will not only win one gift card but 3 gift cards! That just makes me super happy for you!!! Good luck and ENJOY!
This giveaway is brought to you by all of these wonderful bloggers!
Julie from White Lights on Wednesday
Aubrey from Real Housemoms
Nancy from The Bitter Side of Sweet
Becca from It's Yummi!
Brianne from Cupcakes and Kale Chips
Alyssa from What's Cooking, Love?
Raquel from Organized Island
Deb from Cooking on the Front Burner
Jenn from Endlessly Inspired
Melissa from Persnickety Plates
Megan from The Pink Flour
Heather from French Press
Nicole from The Marvelous Misadventures of a Foodie
Ari from Ari's Menu
Kelley from Miss Information
Paula from Call Me PMc