Lucky Sugar Cookies are a fun treat for the kids! I take my basic cookie recipe and add Lucky Charms cereal to it! Perfect for National Cereal Day!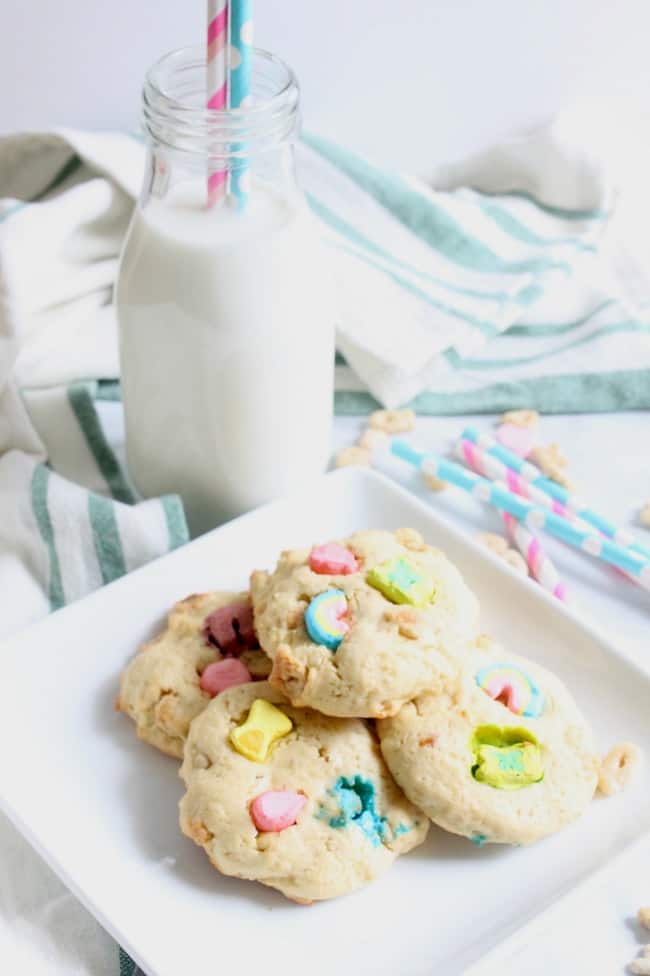 This post and recipe was updated on March 7, 2018! The original pictures are at the bottom!
When we moved into our new house a year and a half ago my kids had a difficult time with it. So every Friday while they were in school I would do Rainbow Fridays. They would come home from school and have some sort of rainbow treat. Let me tell you, it was hard coming up with some kind of rainbow treat for 32 weeks!  They are always asking me to bring back Rainbow Fridays. I'm thinking maybe I should, what do you think??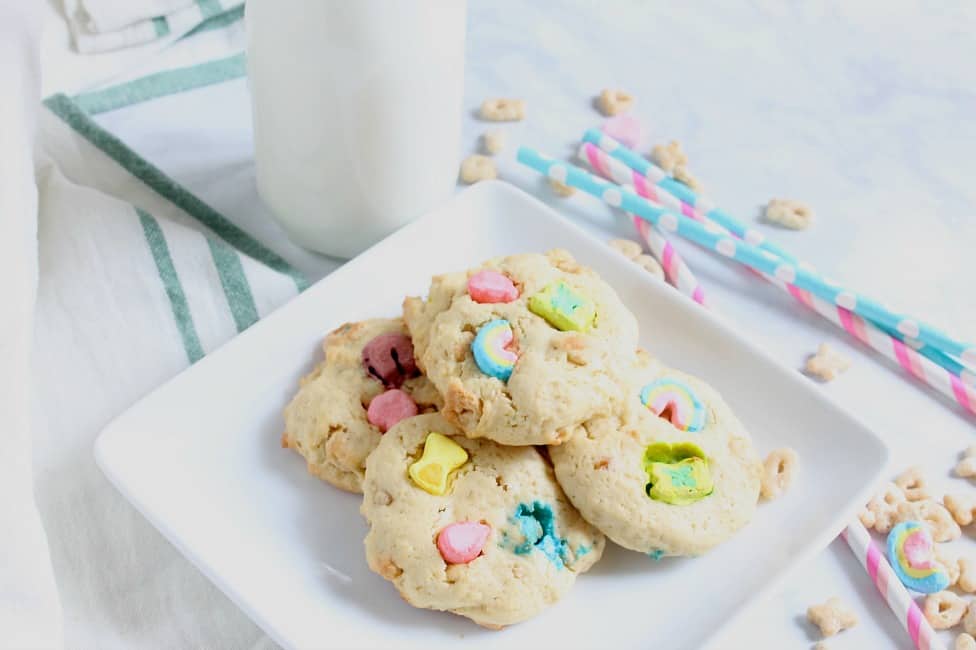 The original cookies I made were just a mixture of cereal and store bought sugar cookie dough. So I decided to take my basic cookie dough recipe and add luck charms to them, to give them more of a homemade feel to them!
My kids were super thrilled that I decided to update this post! They got to snack on some cookies so they were happy! I also updated my Lucky Charm Treats so if you are crazy for cereal treats make sure to hope over and enjoy those as well!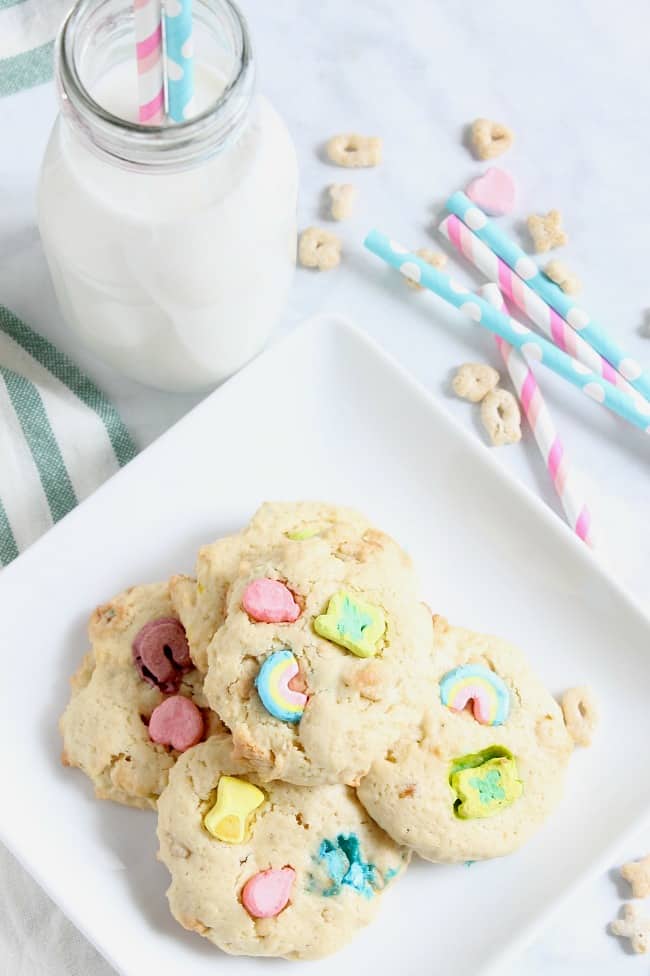 To Make These Lucky Sugar Cookies:
All you need are a few basic ingredients and some cereal! Word to the wise though, make sure you are using baking soda instead of baking powder. I did this once and my cookies didn't come out as well as I would of liked them! ENJOY!
Want to connect more with TheBitterSideofSweet? Follow at:
Facebook  | Pinterest | Instagram | Twitter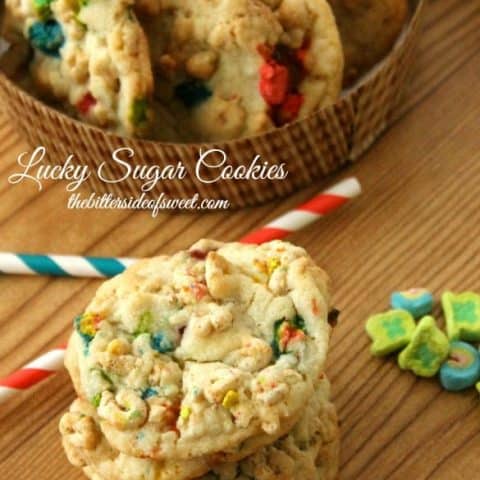 Lucky Sugar Cookies
Ingredients
1 stick butter, softened
1/3 cup brown sugar
1/3 cup sugar
2 eggs
1 teaspoon vanilla
1 1/2 cups flour
1/2 teaspoon baking soda
1 cup lucky charms cereal
Instructions
Preheat over to 375 F. Prepare two cookie sheets with silpat or parchment paper.
In bowl add butter and sugars. Mix.
Add eggs and vanilla and continue to mix.
Add flour and baking soda. Mix.
Stir in cereal.
Scoop onto cookie sheets. Slightly press down dough for a more flatter looking cookie.
Bake for 9-11 minutes or until golden brown.
Serve and ENJOY!