Basic Pizza Dough that is easy to put together and makes the perfect base for your pizzas!
Did you know I make pizza? I make it a lot! Typically on our movie and pizza night I make 4!
Yep 4! There are six of us and we love our pizza! I normally have almost a whole pizza left but it works great for lunches for the kids at school or leftovers or midnight snacks!
So I am super exited because my in-laws and nephews are coming to visit from Italy this week! I thought it would be fun to do a pizza series and finally get this recipe to family members who have asked for it! Here is a little step by step on the different stages of the process: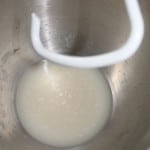 this is after the yeast and the water have been mixed and setting for five minutes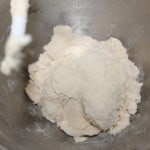 this is after the flour, salt, and oil have been mixed in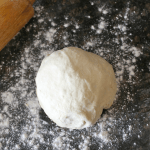 this is after I have kneaded the dough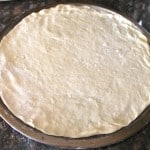 this is after I have rolled it out and it is ready to go!
We love to eat pizza when we are in Italy and I think when I was there in December for two weeks I ate it like 8 times. Can. Not. Get. Enough! This pizza is called 4 Seasons or Pizza Quattro Stagioni. It is my my favorite pizza to get while I am in Italy. It normally comes with pepperoni, ham, artichokes and mushrooms! YUM!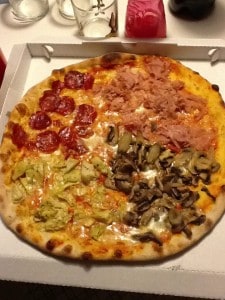 I would have to say about a two years or so ago I started to use this recipe to make my pizzas. I found it somewhere on the Internet and of course can not find it now, so if you recognize it let me know! I always made the dough the exact same way until recently. Then I discovered Red Star Yeast over at Sally's site and now I am enjoying using it. I used to use only active dry yeast. The Red Star has both but I have been using the quick rising yeast so I can have the dough put together and ready to go into the oven in like 10 minutes! That is essential for me when I have hungry kids all standing at my feet pulling my cloths needing to be feed IMMEDIATELY!
This is not a sponsored post I just love the product and can't say good enough stuff about it!
Want to connect more with TheBitterSideofSweet? Follow at:
Facebook | Bloglovin | Pinterest | Instagram | Google+ | Twitter
Pizza Dough
5 ingredient dough that is fast rising and quick to make!
Ingredients
1 1/4 oz. packet quick rise yeast,
1 1/4 cup water, warm
3 to 3 1/2 cups all-purpose flour
2 tablespoons extra virgin olive oil
1 tablespoon salt
Instructions
In mixing bowl add yeast and water. Using whisk mix them together. Rest for 5 minutes.
Using your dough hook add 2 cups flour and mix on low.
Add oil and salt and continue to mix.
Add the remaining flour a 1/2 cup at a time till all is incorporated.
Dust counter top with flour and dump ball out of the mixing bowl.
With flour covered hands work the dough till you have a nice smooth ball.
Rest for 5 minutes and ENJOY!!!
Makes 2 9" Pizzas
Notes
Active dry yeast can be substituted for the quick rise yeast. You will need to let your dough rise for 4 to 6 hours.
Want more from theBitterSideofSweet? Here you go!!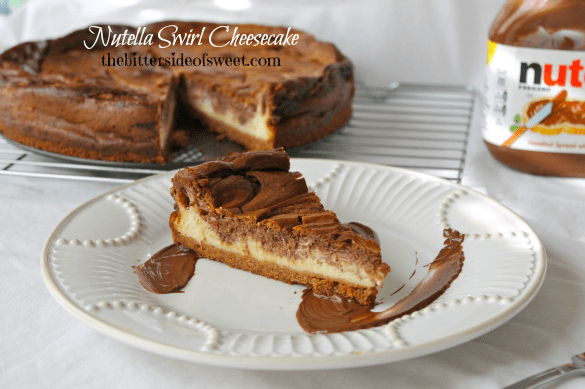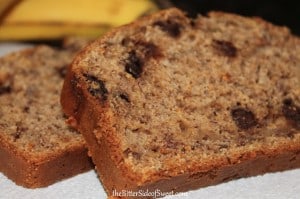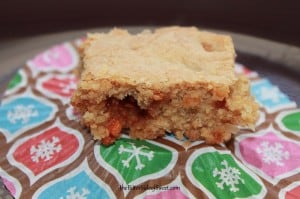 This recipe make be linked at these sites!